This post contains Amazon affiliate links.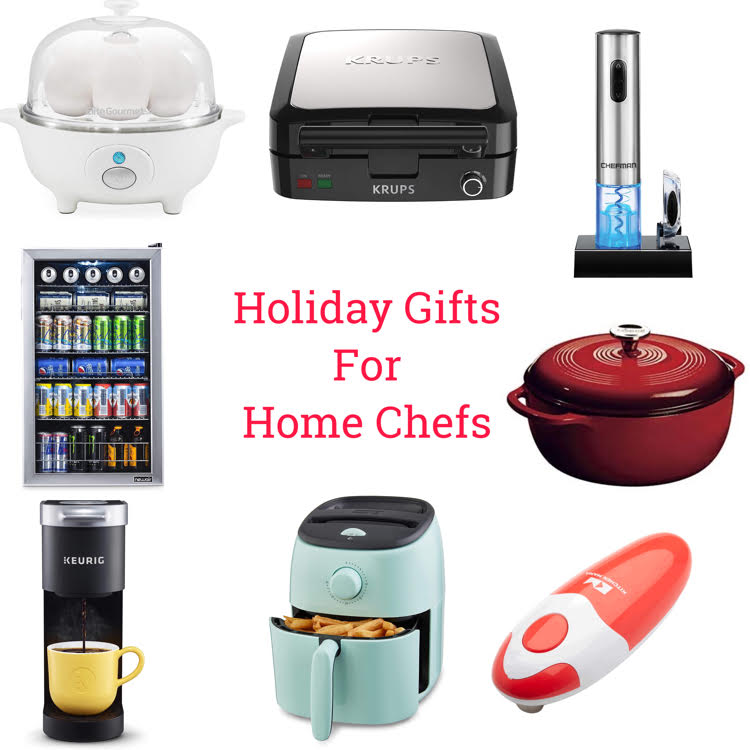 Welcome to the Festive Christmas Ideas blog hop! On Mondays and Wednesdays starting today and throughout November, my blogging friends and I will be sharing gift ideas, Christmas decor tutorials and recipes to help you have a jolly holiday season. Today we are sharing gift guides! I am sharing Christmas gift ideas for the home chefs on your holiday shopping list.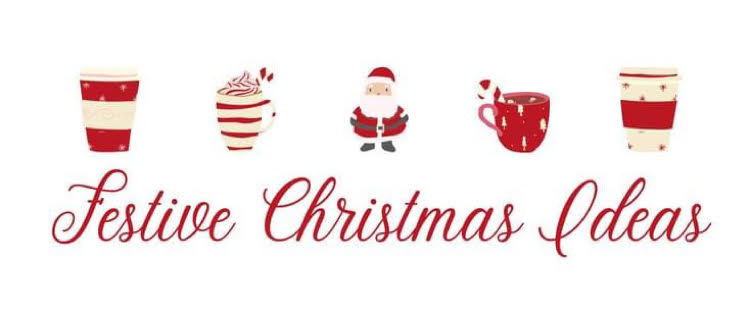 Home Chef Christmas Gift Guide
Have a person on your holiday gift list who loves to cook? Then check out this Christmas gift guide for home chefs! This Christmas gift guide includes some of the best available kitchen products on Amazon for making super tasty dishes and meals at home.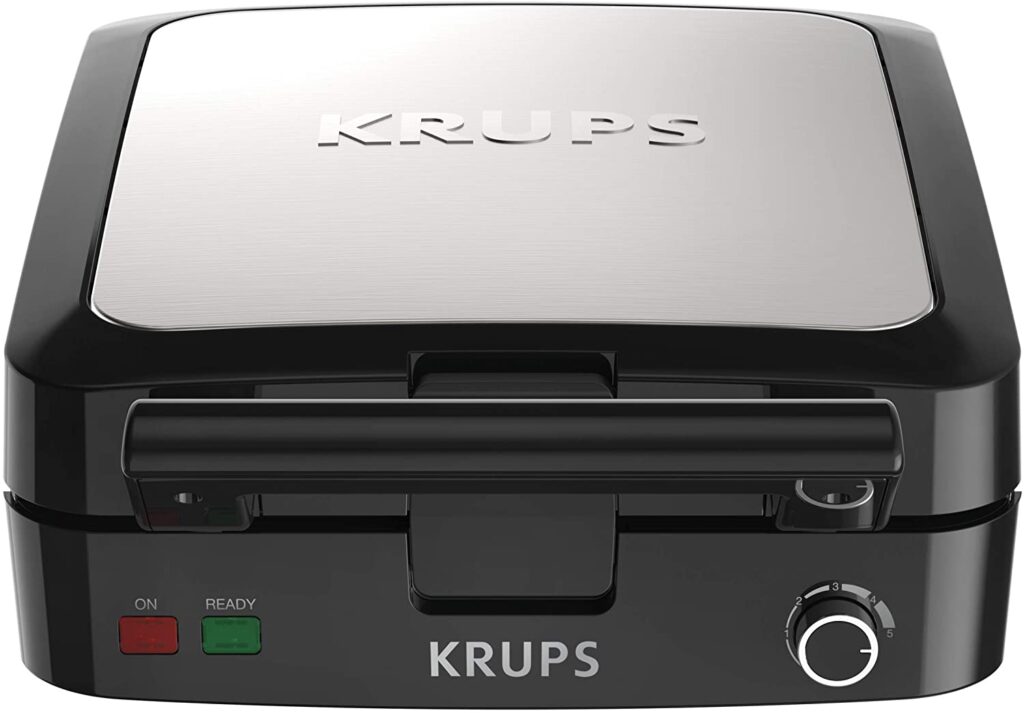 This Krups waffle maker with removable plates can make 4 delicious waffles at once and is super easy to clean. There are 5 different browning levels and visible and audible notifications for when the waffles are done. There is no guesswork involved. The non-stick grids can be removed and washed easily in the dishwasher, too.
I would love this waffle maker! I have a waffle maker that doesn't have removable grids, which makes cleanup a lot tougher. My waffle maker doesn't alert me when the waffles are done, so I sometimes get undercooked or overcooked waffles.
This versatile Krups waffle maker has more than 2,283 reviews on Amazon with 4.5/5 stars.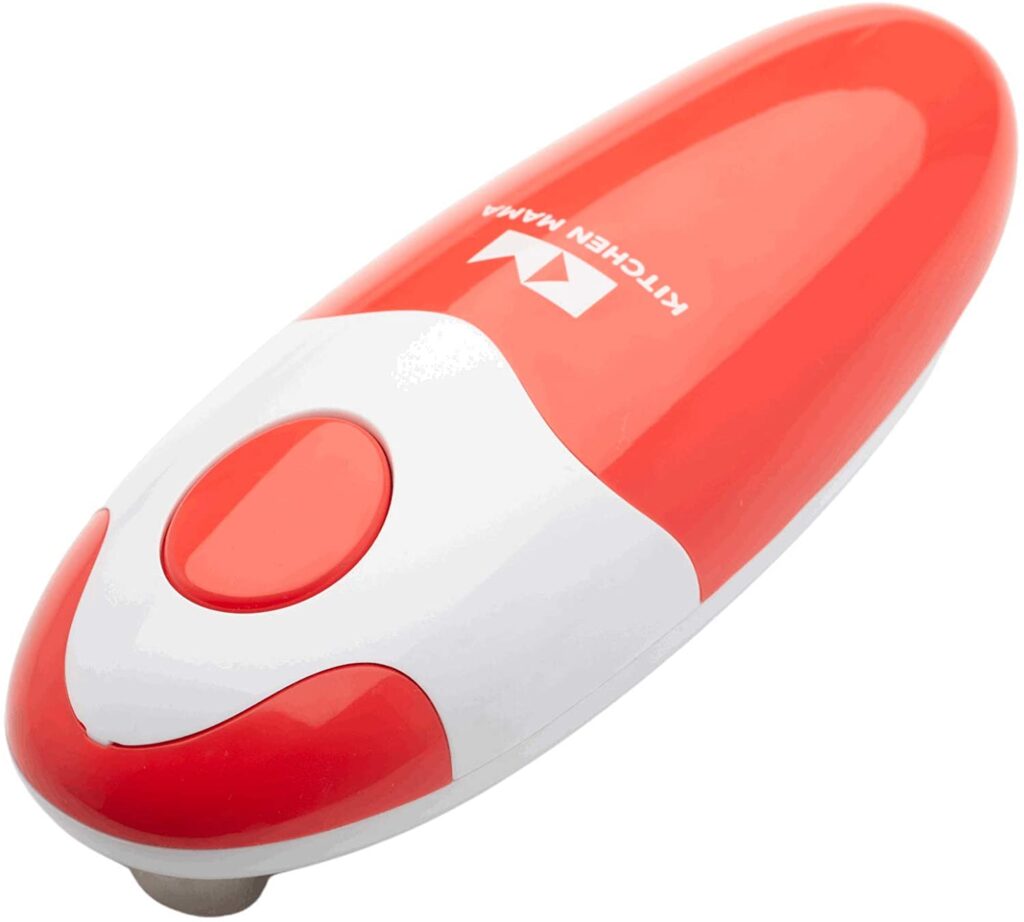 Say goodbye to struggling to open a can with the Kitchen Mama Battery Operated Can Opener ($24.88). It takes just two taps to open a can with this can opener. It takes one tap to turn on the can opener, and one to open a can. Another tap turns the can opener off. This can opener is powered by 4 AA batteries. The blade of this can opener opens the can without coming in contact with the food inside. Also, this can opener doesn't create ragged edges upon opening. Open a can more safely with this Kitchen Mama can opener. This can opener has more than 4,732 reviews on Amazon with a 4.5/5 rating.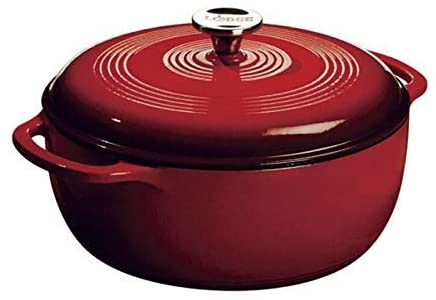 I treated myself to a new Lodge Enameled Cast Iron Dutch Oven, 6 Quart
last holiday season. My Lodge Cast Iron Dutch Iron Oven is so versatile and is super easy to clean. I use it to make chilis, soups and to brown ground beef. I keep it on my stove, since I use it nearly every day. My Lodge Dutch Oven is the star of my cookware collection. I can sauté or fry in my Dutch Oven on the stove, or broil, braise, bake or roast in the oven up to 500°F. My Lodge Dutch Oven is so versatile that it can act as a beautiful serving bowl, too, once the food is cooked. It has a sturdy stainless steel knob and loop handles.

The inside of the dutch oven has a smooth white glass surface that doesn't react to ingredients. A Lodge Dutch Oven is a quality cooking vessel that you will no doubt own for a lifetime.
This Lodge Dutch Oven has a 5/5 star rating on Amazon from more than 16,103 reviewers.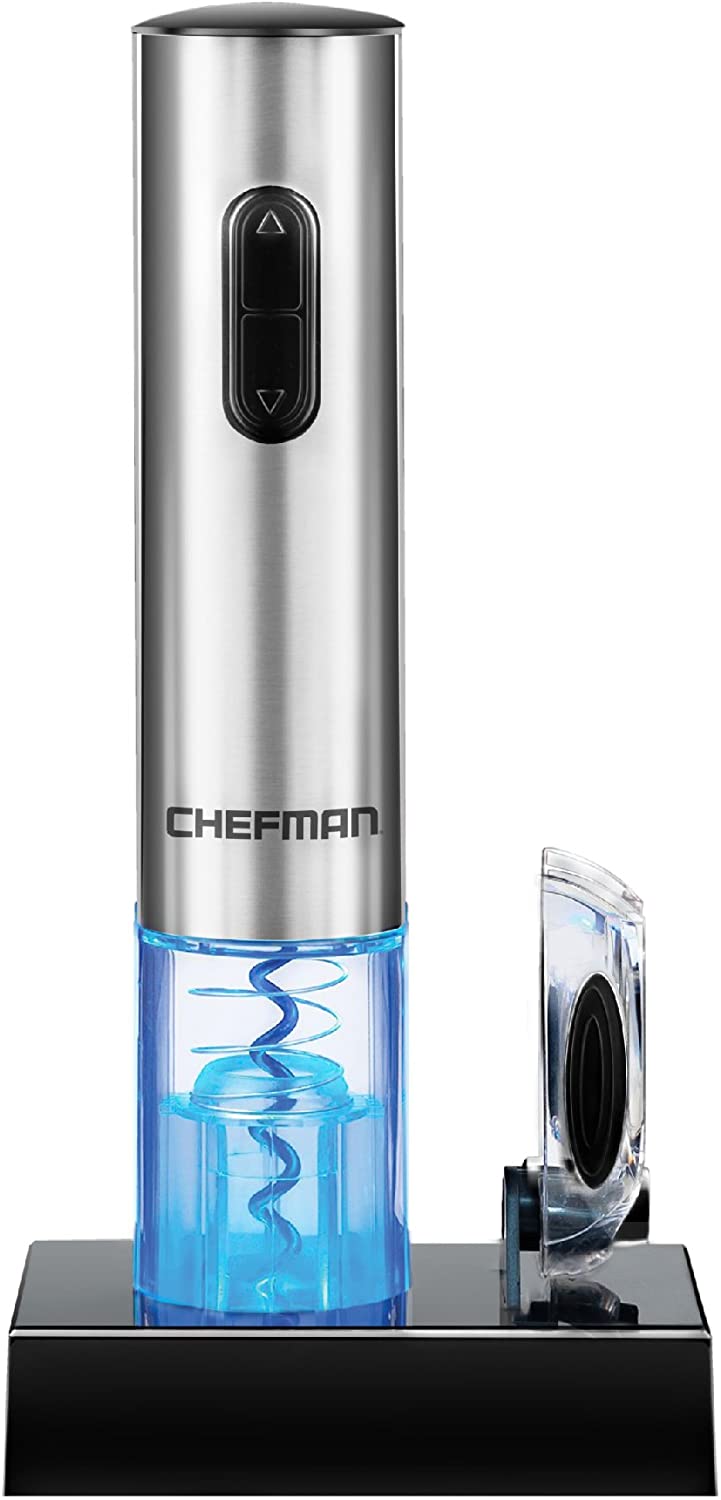 Open a wine bottle with the push of a button with the Chefman Electric Wine Opener with Foil Cutter. This automatic wine bottle opener is rechargeable. A foil cutter is included, as well. This electric wine bottle opener features stainless steel and LED lights for a sophisticated look. With this wine bottle opener, you can open 30 bottles on a single charge. This modern looking electric wine bottle opener has a 4.5/5 star rating with more than 2,336 reviews.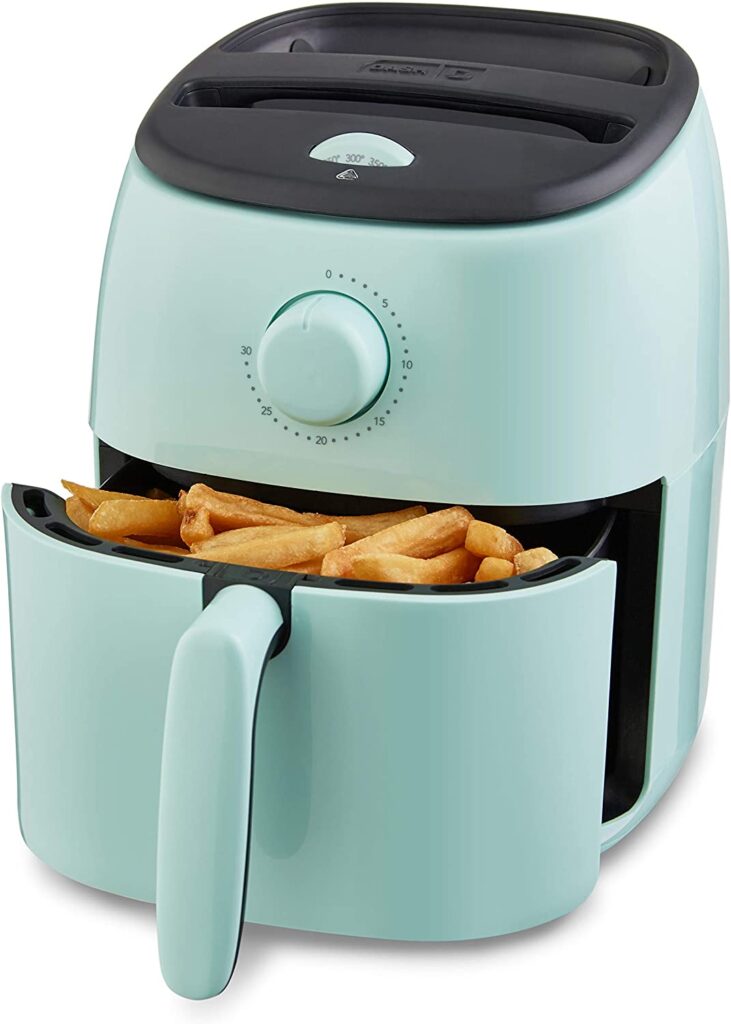 With this compact and versatile 2.6 quart air fryer, you can make dinner, air fried French fries, chicken wings and breaded chicken tenders and treats like air fried pizza dough or zeppoles in minutes. This air fryer has more than 3,906 reviews with 4.5/5 stars. A big plus is that reviewers say the air fryer basket is easy to clean. The air fryer's description says you can air fry your food in less time than it would take to heat up your oven. Plus, the air fryer will look extra cute on your kitchen counter!
This Gourmet Easy Electric Egg Cooker
can cook cook 7 eggs at once – you can make soft, medium or hard "boiled" eggs. The egg cooker has a built in timer and auto shut off so there is no guesswork to when the eggs will be perfectly done.
There is no worry, either, since there is a built in timer, buzzer and auto shutoff.
All the removable parts – the 7-egg tray, 2-egg poaching tray, omelet tray, measuring cup with firmness markings, and clear lid, are dishwasher safe. This electric egg cooker, which comes in 9 colors (I am especially partial to the bright yellow option), has more than 14,714 ratings and 4.5/5 stars on Amazon.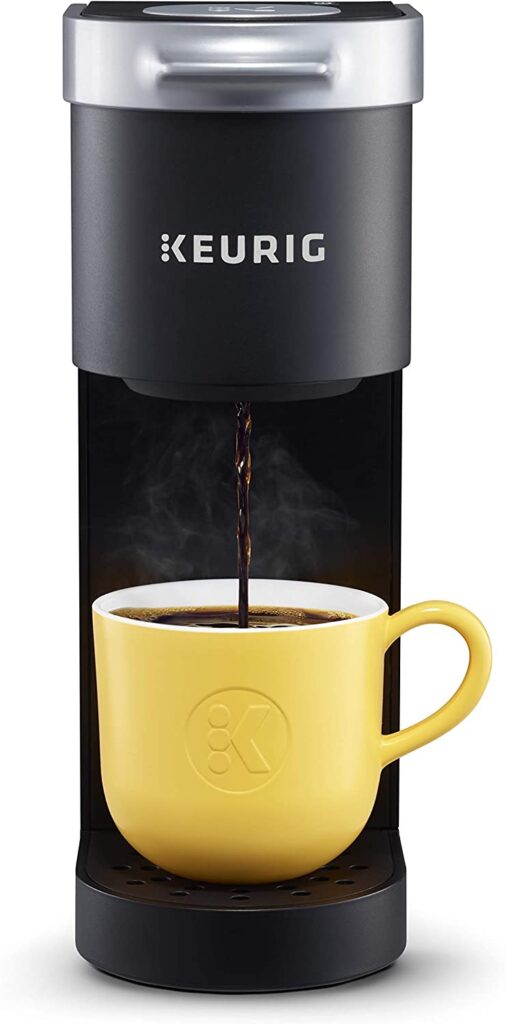 Less than 5 inches wide, the Keurig K-Mini Coffee Maker, Single Serve Coffee Brewer
fits on just about any kitchen counter, apartment or dorm room.
Travel mug friendly, this coffee brewer has a single-cup reservoir and works with K Cup pods (you can use a Reusable K Cups
, sold separately, if you like). The unit has an auto shutoff feature for safety. It also has electrical cord storage.
This brewer comes in 4 colors and has a 4.5/5 star rating on Amazon with more than 16,811 reviews.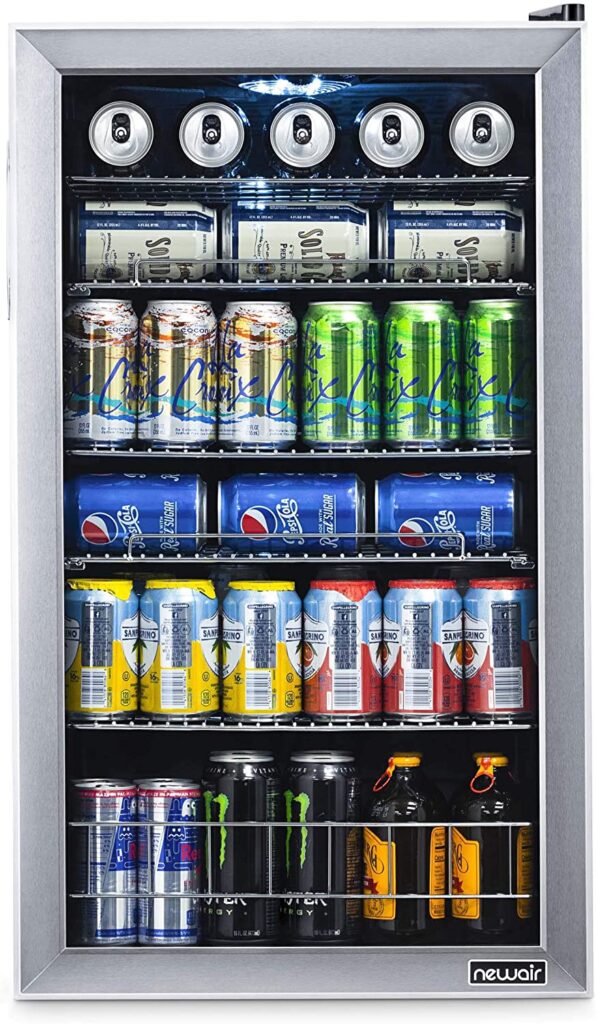 My family and I got a NewAir beverage fridge just before last Christmas, and we love it. A NewAir beverage fridge is perfect for any foodie or home chef who loves wine, beer, soda, kombucha or just about any other canned or bottled beverage.
Our beverage fridge (ours is a dual temperature wine/beverage fridge) makes it easier to find out wine, beer, kombuchas, or sodas. I find that by having a separate refrigerator for our beverages, I have more space in my refrigerator for produce meats and other ingredients for our meals.
The NewAir 126 can beverage fridge has more than 1,359 reviews on Amazon with a 4.5/5 rating.
Be sure to check out the other holiday and Christmas gift guides below!
Holiday & Christmas Gift Guides
You Might Also Like These Festive Posts
More Gift Guides