This post contains Amazon affiliate links.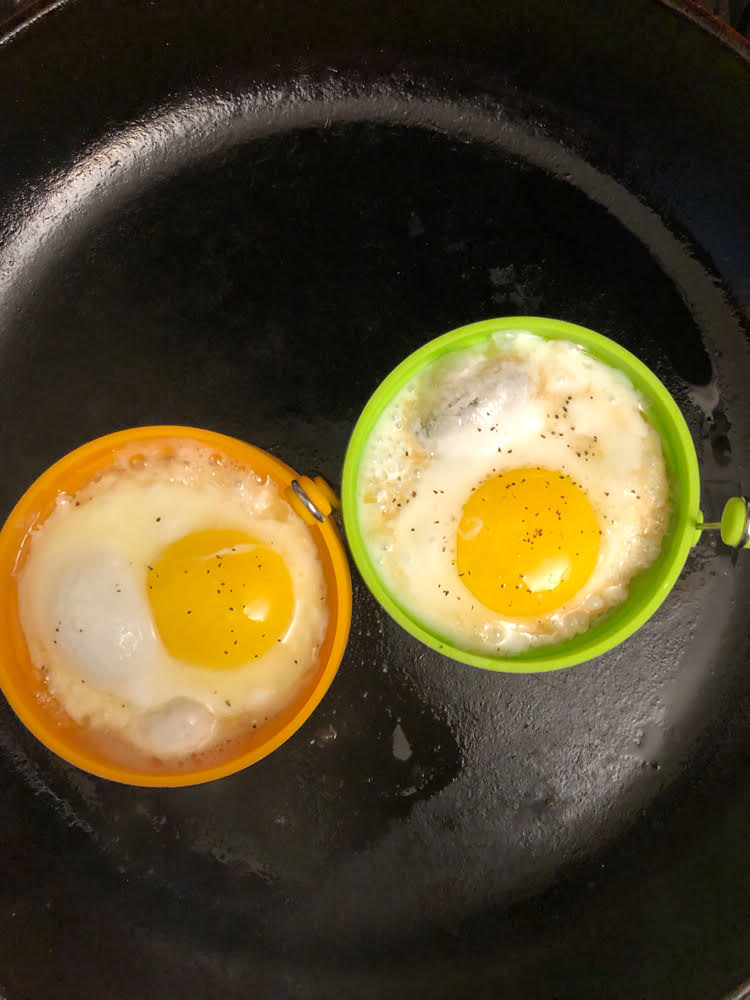 Welcome to Friday Finds! On Fridays I like to feature products I've tried and love. This week has been a super crazy week. So today I am featuring something simple that has had a big (positive) impact on my daily life. Nonstick Egg and Pancake Rings
!
Nonstick Egg and Pancake Ring Review
Since the pandemic started and my family has been mostly sheltering at home, I have had a love fest with eggs. I literally eat a fried egg on toast every morning. I am not sure if they are good for my health. I hope it's OK. I really enjoy my morning egg!
My 100% food grade silicone Nonstick Egg and Pancake Rings ($6.99) are as pretty as they are useful. My colorful nonstick egg and pancake ring set includes 4 colors – one yellow, one green, one blue and one yellow. These bright and happy colors are fun to see in the morning.
These colorful nonstick egg and pancake rings are particularly useful for me. For some reason, my Lodge Seasoned Cast Iron Skillet
that I love to use for my eggs never sits completely flat on the grates of my gas stove. So before I had my egg rings, my eggs used to run to the sides of the pan. I never got a perfectly neat egg! (I blame the grates, not my beloved Lodge Cast Iron Pan.)
It took me a while how to learn how to use these colorful nonstick egg and pancake rings properly so none of my eggs would run out of the rings. (See photo below.)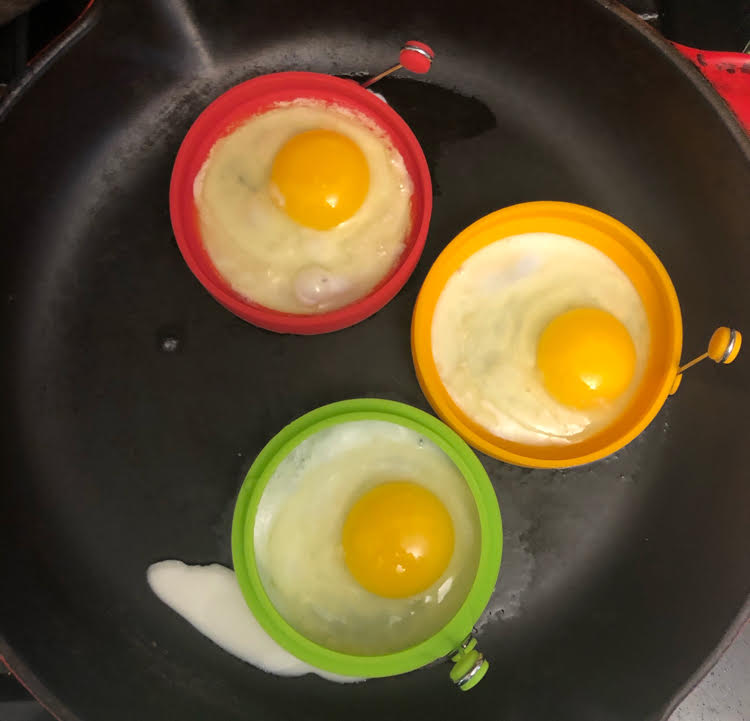 I pretty much have it down now, though. I have only used the rings for eggs, but they can be used for pancakes, too.
The silicone cooking rings are supposed to be non-stick, but I find that a little bit of the egg tends to stick to the edges. (I just knock that bit off back into the pan, or I let my puppy have the bits that were stuck. Bonus for him!)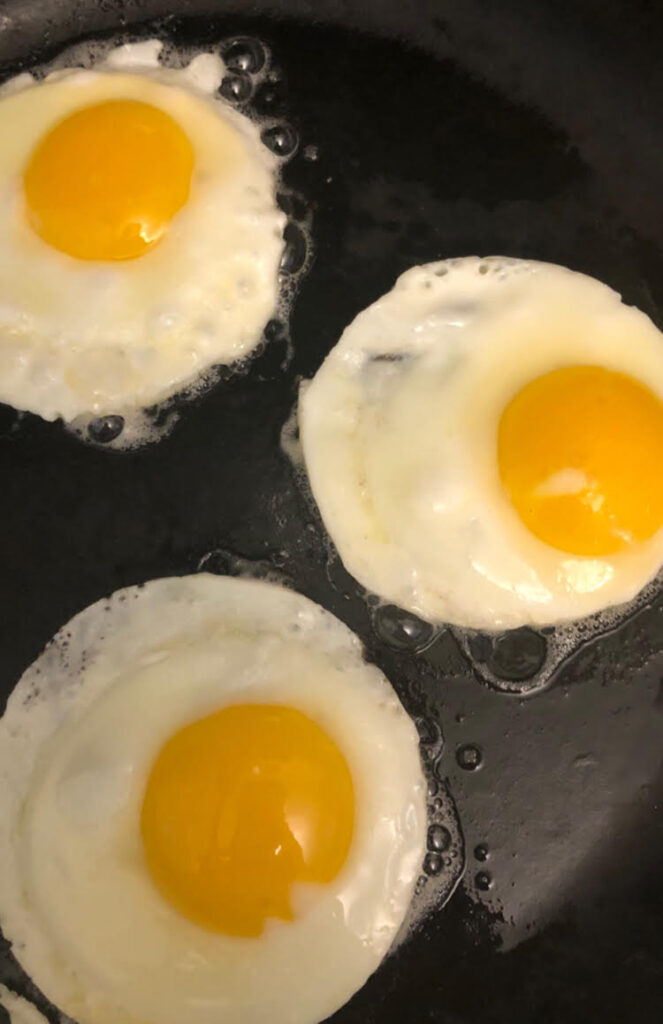 To make my fried eggs, I heat up my cast iron pan first. I put down my egg rings and put a drop of olive oil in the center of each ring. I use the ring to swirl the olive oil a bit. I crack an egg over each ring – the eggs automatically fill the rings on their own. I season each egg with salt and pepper. I let the eggs cook for a minute or two to firm up a bit. I then carefully lift up the rings, leaving the round eggs on the pan. I then flip each egg over with a spatula and cook them some more until the yolks aren't runny. (I don't like runny yolks.) It's so easy!
I'll have to try out using these rings to make pancakes, too!
If you'd like these Nonstick Egg and Pancake Rings, you can get them on Amazon for just $6.99.
You Might Also Like
Silicone Muffin and Cupcake Liners