This post contains Amazon affiliate links.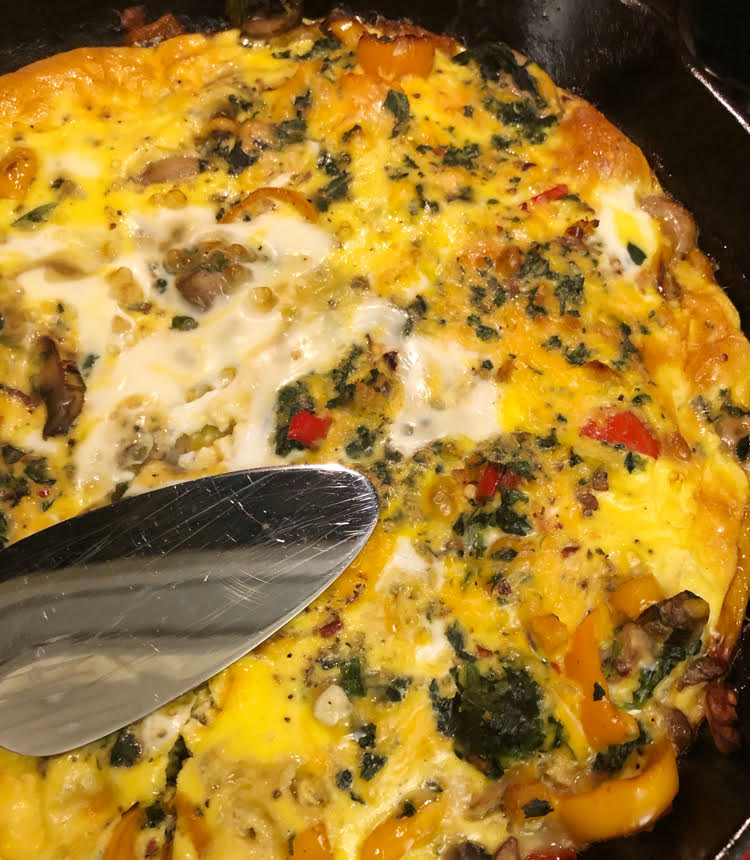 Welcome to Tasty Tuesday! I have been trying to incorporate more vegetables into my family's diet. I also like quick and easy one-pan recipes. So last week, I cooked a simple weeknight veggie frittata in my trusty Lodge Seasoned Cast Iron Skillet. I made my easy weeknight veggie frittata with yellow, orange and green mini peppers, spinach and mushrooms, but you could substitute in any type of vegetable you prefer. (E.g., you can add cooked onion, roasted peppers or roasted tomatoes, for instance.) This dinner was so good!! This frittata doesn't take long to prepare – you can have it on the table in about 30 minutes, start to finish.
What is a Frittata?
A Frittata is basically a crustless quiche that is baked in the oven. Making a frittata can be quicker and easier than making a quiche, since you don't have to buy a pre-made pie crust or make a pie crust on your own. Frittatas are similar to omelettes, too, but they have a fluffier consistency than omelettes and are cooked in an oven (instead of on a stove) and include a custard preferably made with cream.
Vegetable Frittata Ingredients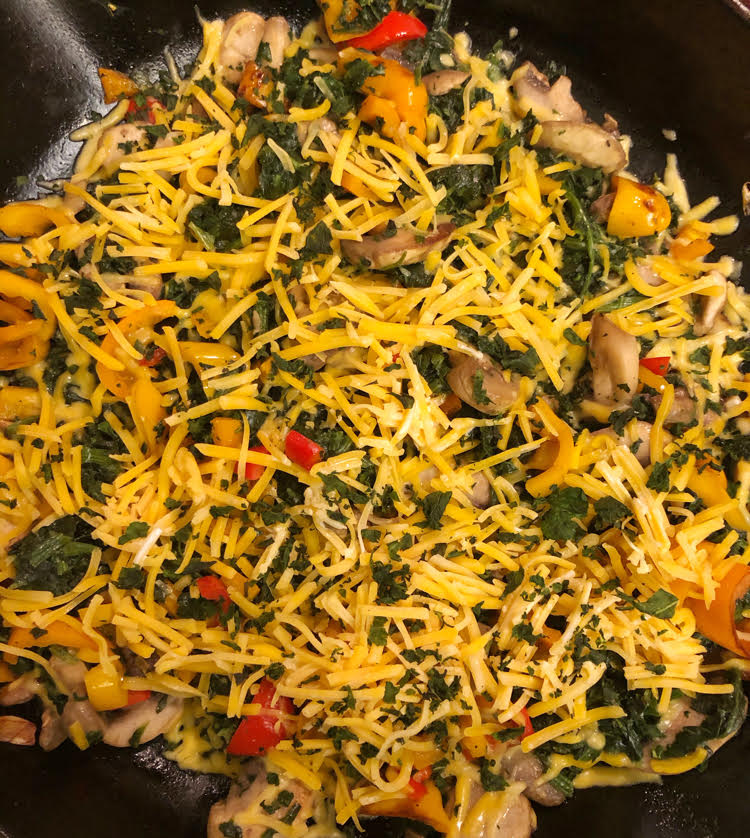 6 eggs
1 cup heavy cream
I cup shredded cheddar cheese (I used a medium cheddar cheese.)
1 cup diced mini peppers (red, yellow, orange)
1 8 oz. package sliced mushrooms
1 teaspoon salt
1 teaspoon pepper
1 teaspoon oregano
1 teaspoon shredded basil (I bought mine pre-shredded at Target in the refrigerated grocery aisle.)
Equipment
Mixing Bowl
Whisk
Chef's Knife
Cutting Board
Directions
Set one of the oven racks in the middle of the oven.
Preheat oven to 400° F.
Whisk the eggs, cream salt, pepper and oregano together. Set aside.
Add the diced vegetables to the bottom of your pan.
Add the cheese on top.
Pour the egg mixture over the eggs and the cheese.
Add the shredded basil on top.
Cook the frittata in the oven for 8-10 minutes, or until your frittata is set.
If you like this recipe, pin it for later!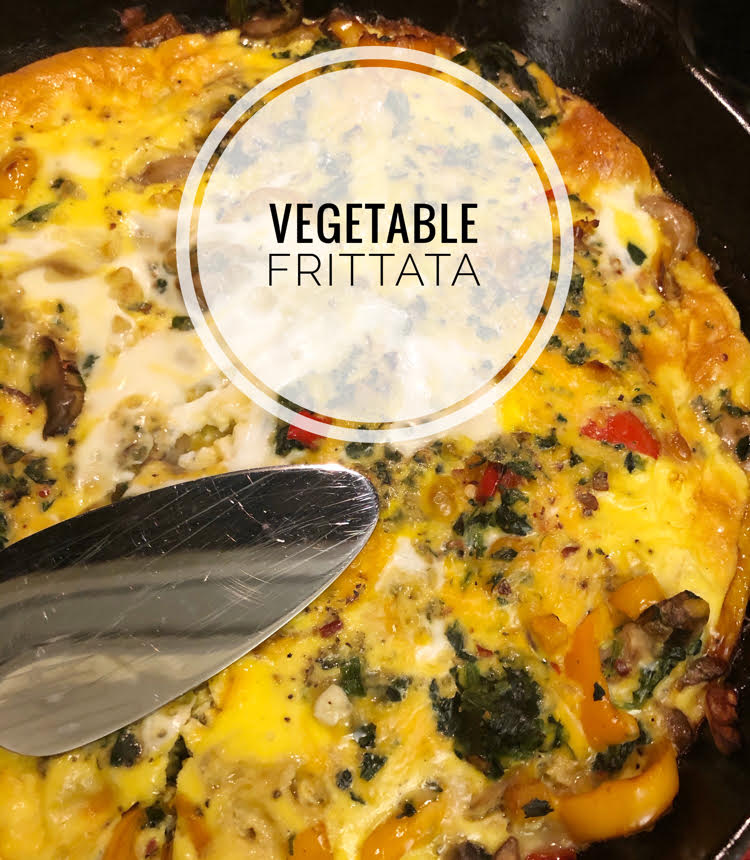 You Might Also Like