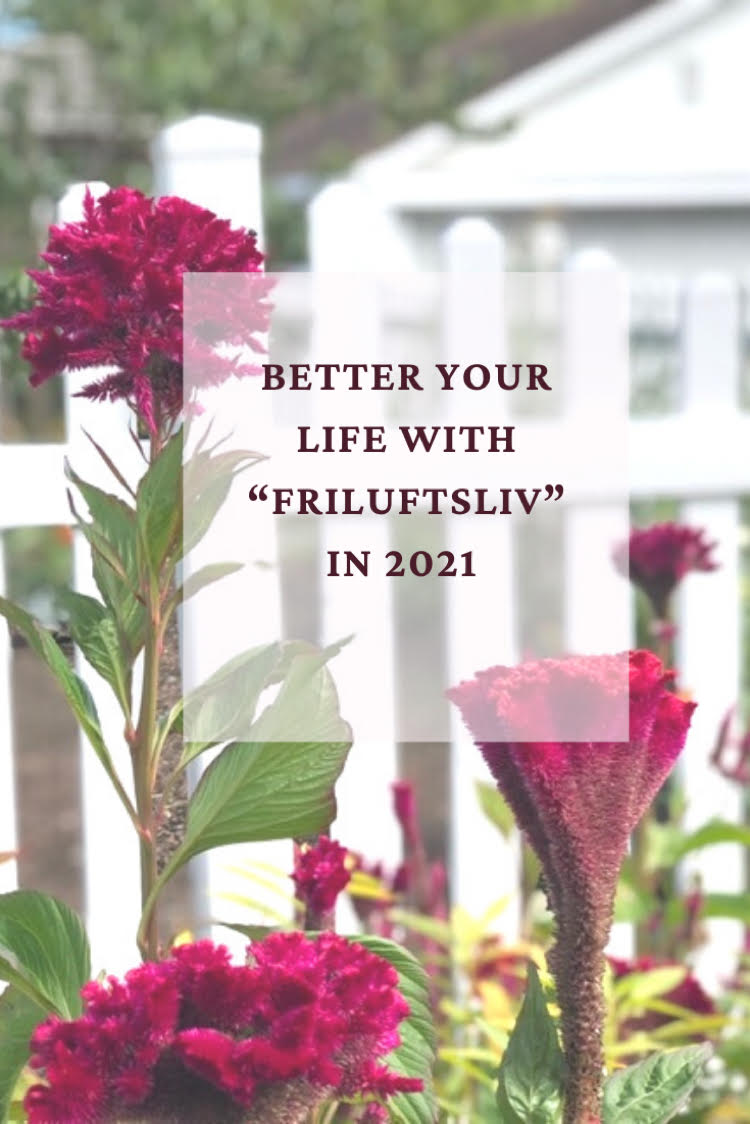 Happy New Year, everyone! 2021 is finally here. Although 2020 is over, life still isn't back to normal, as many of us socially distance/isolate ourselves to help stop the spread of Covid. But there is a lot you can do to make 2021 a better year – that's where the growing trend of Friluftsliv comes in.
Friluftsli – And How It Can Improve Your Life in 2021
What is Friluftsliv? Pronounced "ree-loofts-liv," Friluftsliv is a Scandinavian word that means open air living. The Scandinavians inspired the cozy hygge lifestyle, and now people are embracing the Scandinavian concept of Friluftsliv, a lifestyle that embraces the outdoors and the natural world. I am all for that!
Dayna Isom Johnson, Etsy's trend expert, says that more Americans will be looking for ways to bring the outdoors and natural world in during 2021. With the stresses of the effects of Covid on our lives, we could all use the calming influence of the outdoors and nature in our homes.
How to Bring "Friluftsliv" to Your Home
Green Your Interior
A good way to bring the calming influence of the outdoors in during 2021 is to cultivate houseplants in your home. Houseplants will allow you to bring the soothing qualities of nature into your home and will help purify the air, as well. Low maintenance and beginner-friendly snake plants will be popular this year, according to Real Simple.
Snake plants just happen to be one of my favorite house plants!
I think low-maintenance succulents will continue to be popular this year, too. I found a fantastic succulent shop on Etsy recently and gifted each of my daughters with a collection of potted succulents for Christmas – my daughters love succulents. The shop I purchased the succulents from, Arosezen, included three extra rooted (not potted) succulents in my package, so I will be potting them soon for myself. (Bonus!)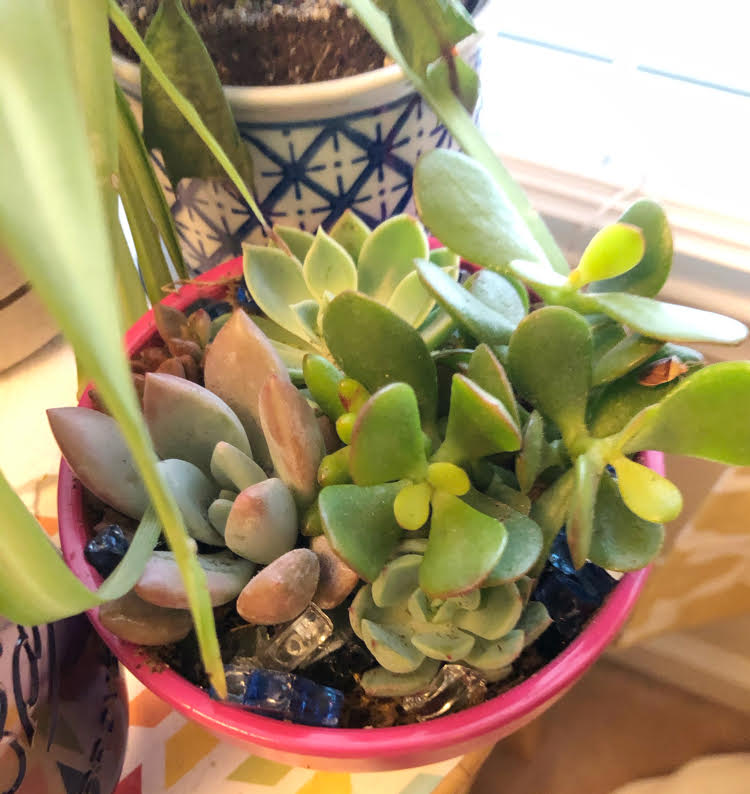 Make a Fire Pit Area
With more of us spending extra time at home these days, experts are predicting that Americans will be spending additional time outside at home.
Fire pits have become more popular in recent months, as people look to spending more time outdoors together during the pandemic.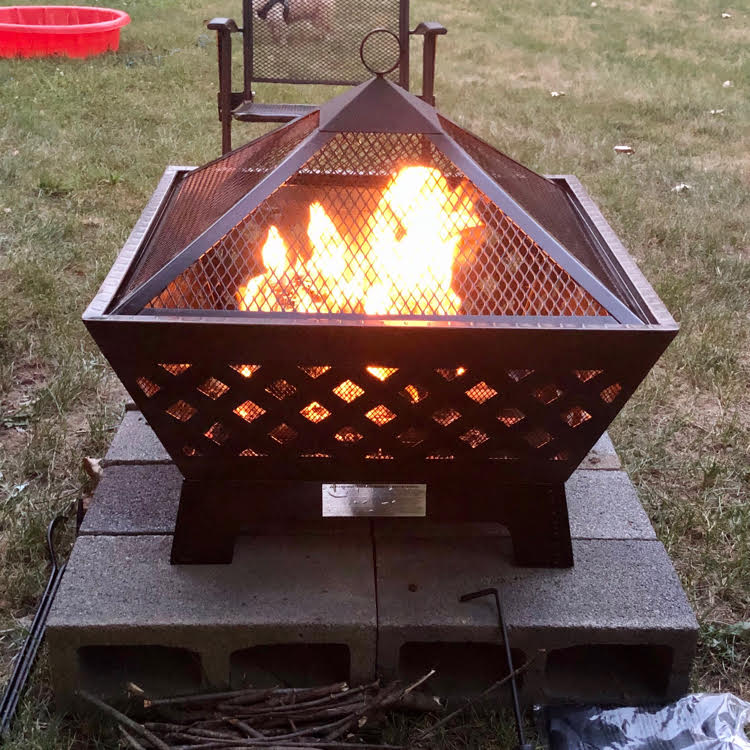 My family and I purchased a fire pit last spring. We have spent several enjoyable evenings together around the fire pit.We got a grate that fits our fire pit perfectly, so we can cook dinners over the fire.
For Christmas this year, my daughters got me a fun Popcorn Popper
for the fire pit! I am looking forward to popping some popcorn over the fire pit with my family!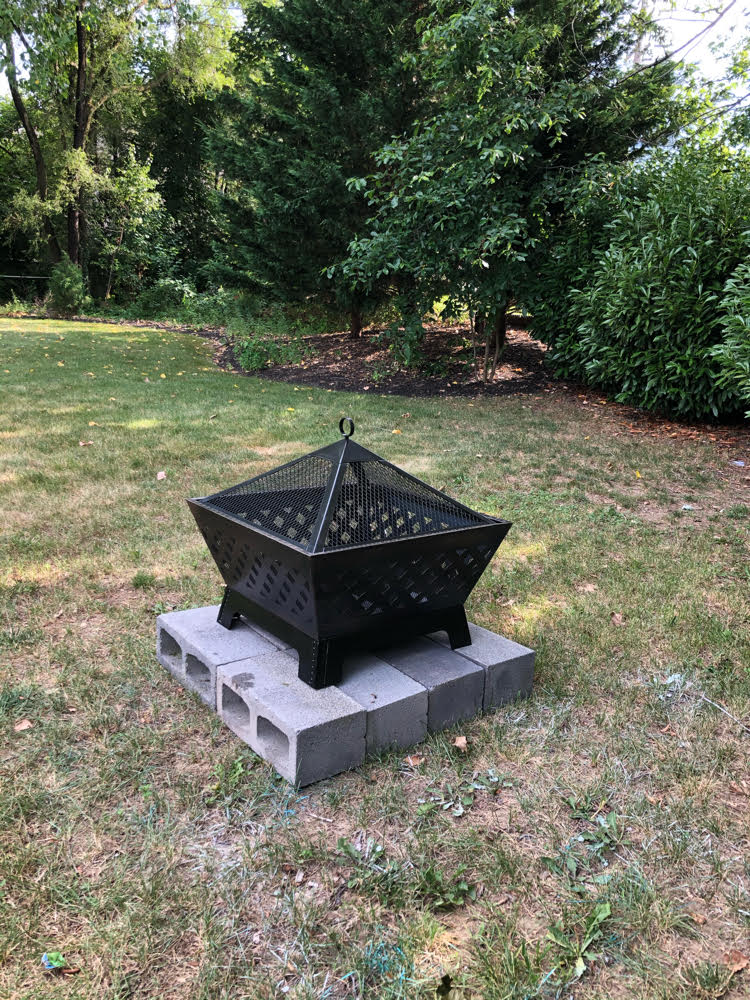 I purchased my Landmann Barrone Fire Pit when it went on sale from Amazon. From my research, Landmann fire pits are some of the best fire pits you can buy.
Create an Outdoor Living Space
A good way to enjoy the outdoors this year is to make improvements to your outdoor living space. The improvements don't have to be expensive.
I increased my family's enjoyment of our backyard patio over the summer by adding DIY lighting. I sunk wood poles into quick setting cement and added hooks to the tops so I could hang patio string lights from the poles. So, after about 18 years living in our house, we finally have lighting for our patio!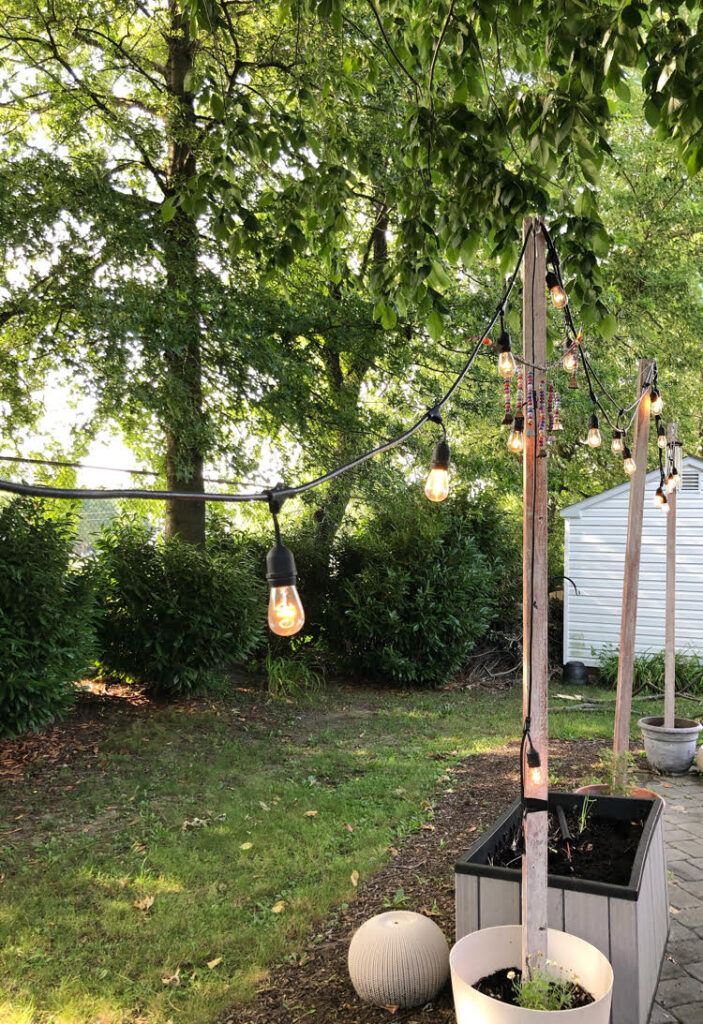 The planters will give me plenty of space to plant patio flowers to brighten our backyard.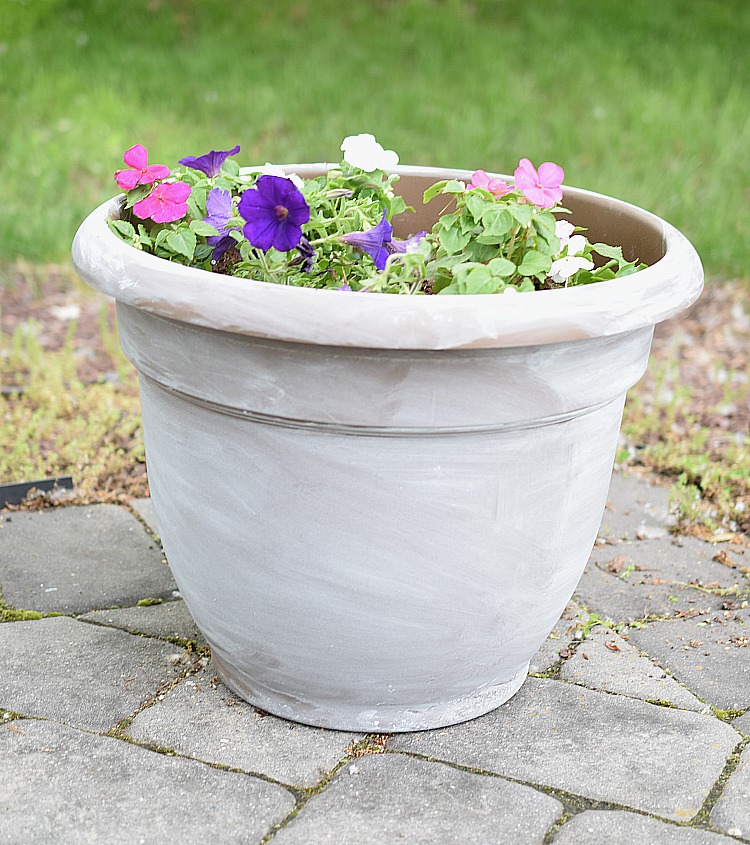 I also want to look into how to add additional pond plants to my family's patio pond. We used to keep goldfish in the pond, but I got sick of caring for an aquarium when we brought in the goldfish in every winter. This year, I'd like to add an a solar fountain to the pond and some more plants. I hoping there are solar fountains that work with patio ponds!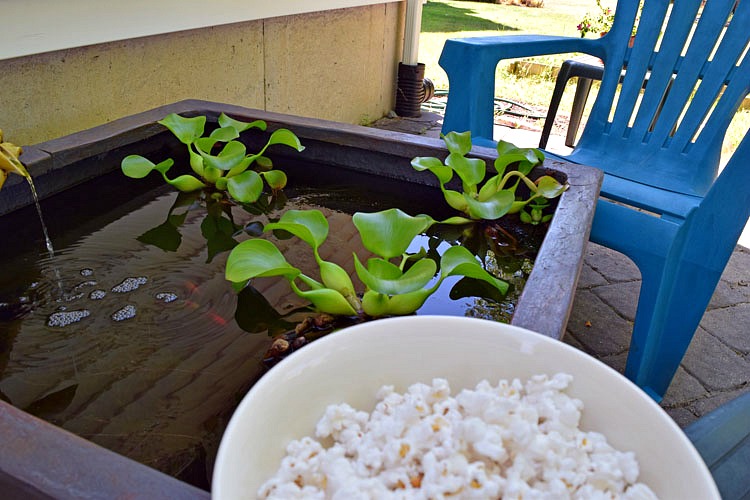 Create an Outdoor Garden Space
More and more Americans will be turning to gardening and the outdoors for enjoyment and exercise in 2021, experts predict. Raised gardens and small patio gardens will likely be popular as more people pursue outdoor pastimes.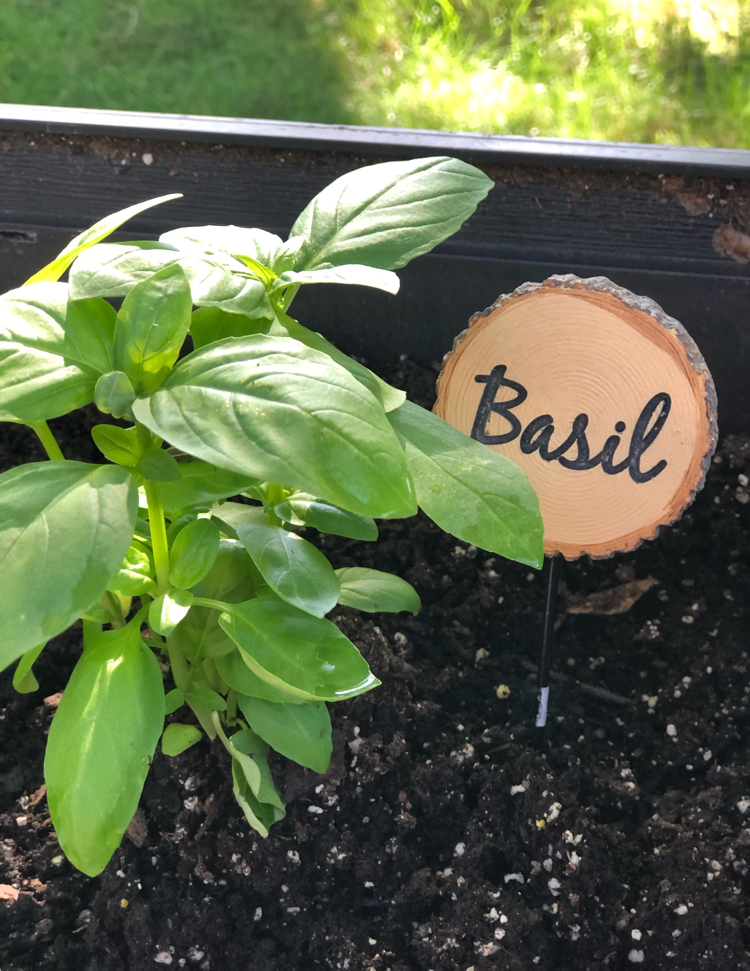 I am looking forward to starting my herb garden and vegetable gardens this spring. Like last summer, I plan to plant herbs in my raised patio garden.
I hope to also plant vegetables this summer. I gave up vegetable gardening a few years ago after critters kept eating up my garden. This year, I hope to install a fence around my garden so I can give it another go! (I'll be searching for easy and effective ways to fence in the garden.)
I'd love to grow fresh vegetables for my family, especially since I get most of my vegetables via delivery these days. (And often find that the veggies I ordered were out of stock.)
Are you planning to enjoy the outdoors more this year? Please share in the comments.
Related Posts
Planning a Raised Patio Garden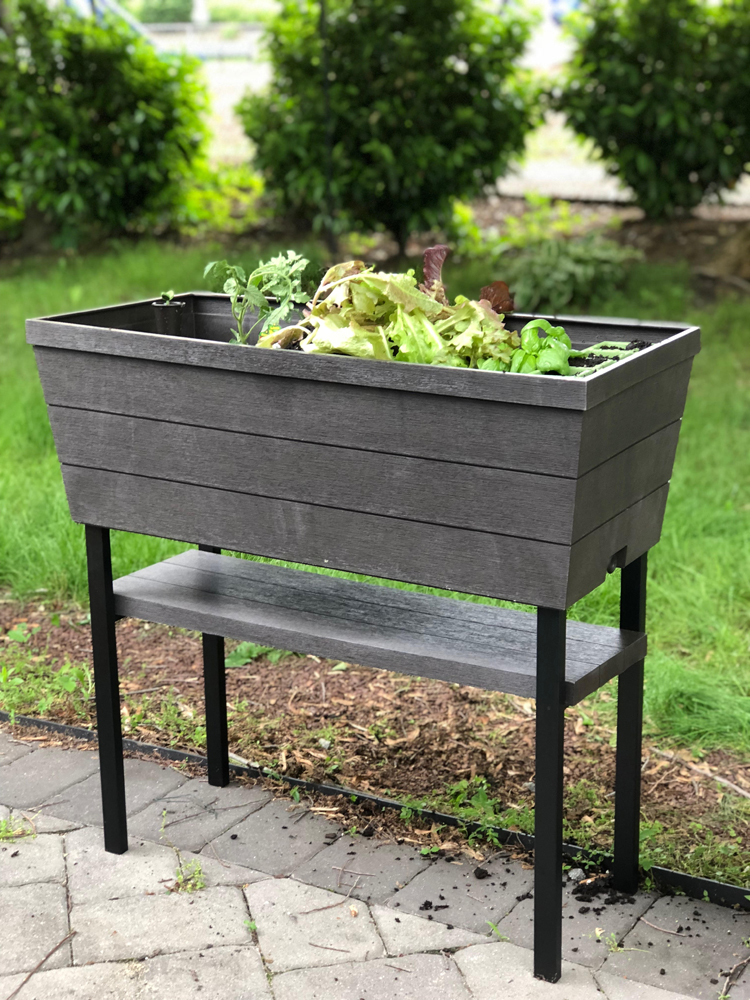 Easy Patio Planter Posts for String Lights