This post contains Amazon affiliate links.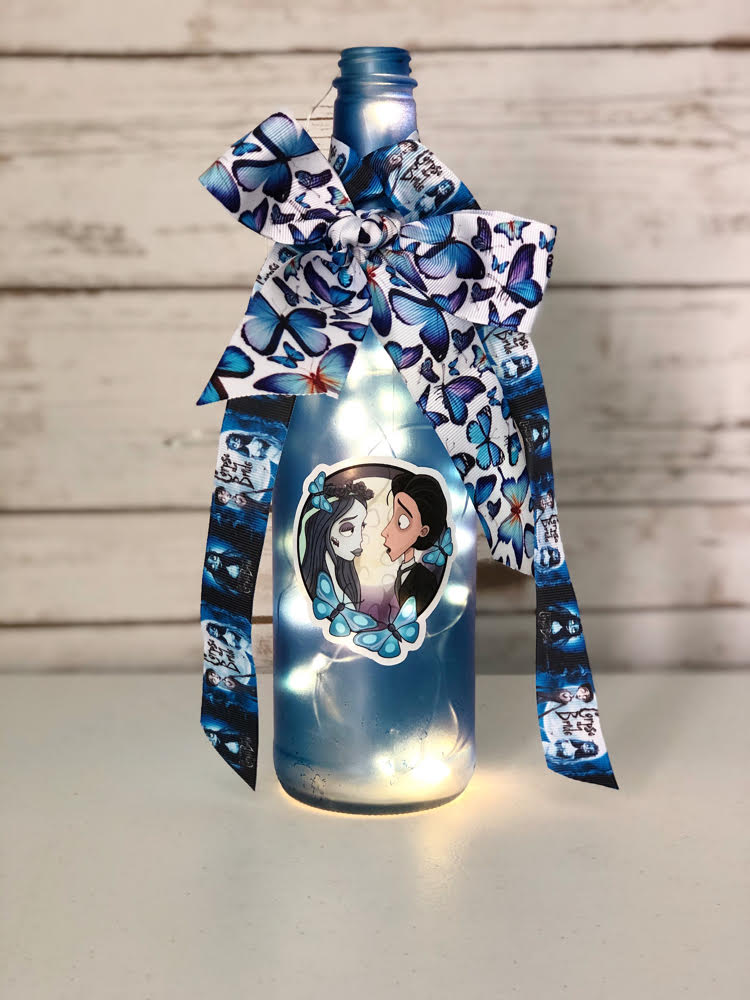 Now that Halloween is around the corner, my family and I are ready to watch some of our favorite Halloween movies! One of my favorite Halloween movies is the stop-motion, animated movie, Corpse Bride. This DIY Halloween wine bottle decor craft – decorated with Corpse Bride images and related themes, is a fun way to get a pretty, yet spooky ambiance for a fun Halloween movie night. This craft only took minutes to make, and I love the way it looks!
DIY Lighted Corpse Bride Halloween Bottle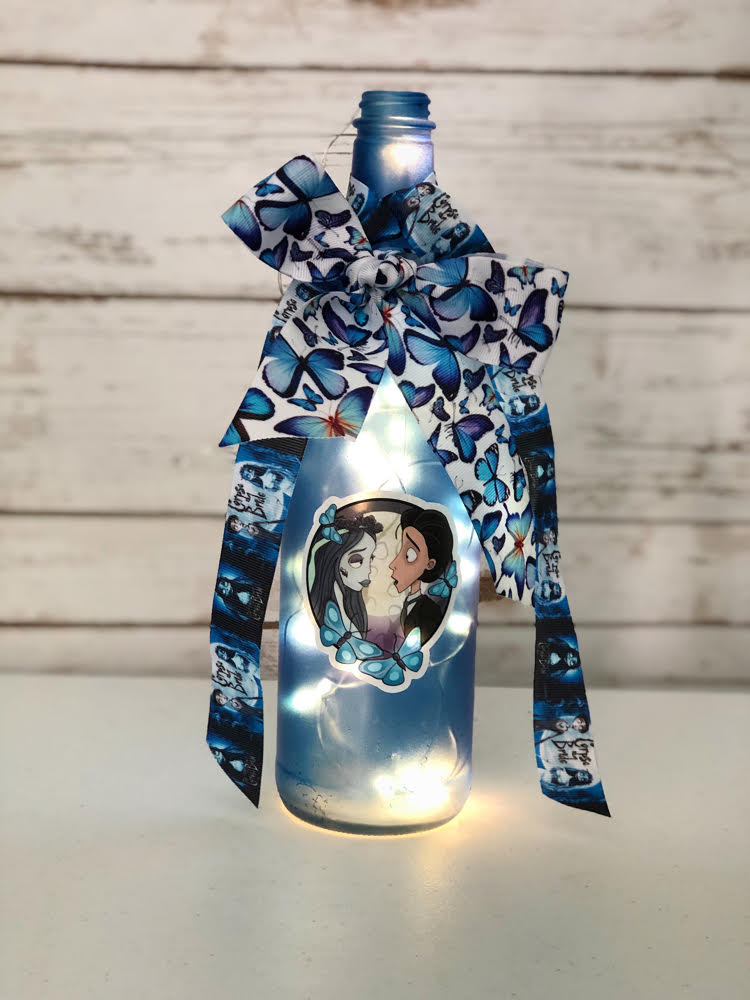 For my Halloween Corpse Bride bottle craft, I started out with an empty and clean wine bottle. To get a pretty blue color on the bottle, I used Krylon Sea Glass spray paint in Cornflower
.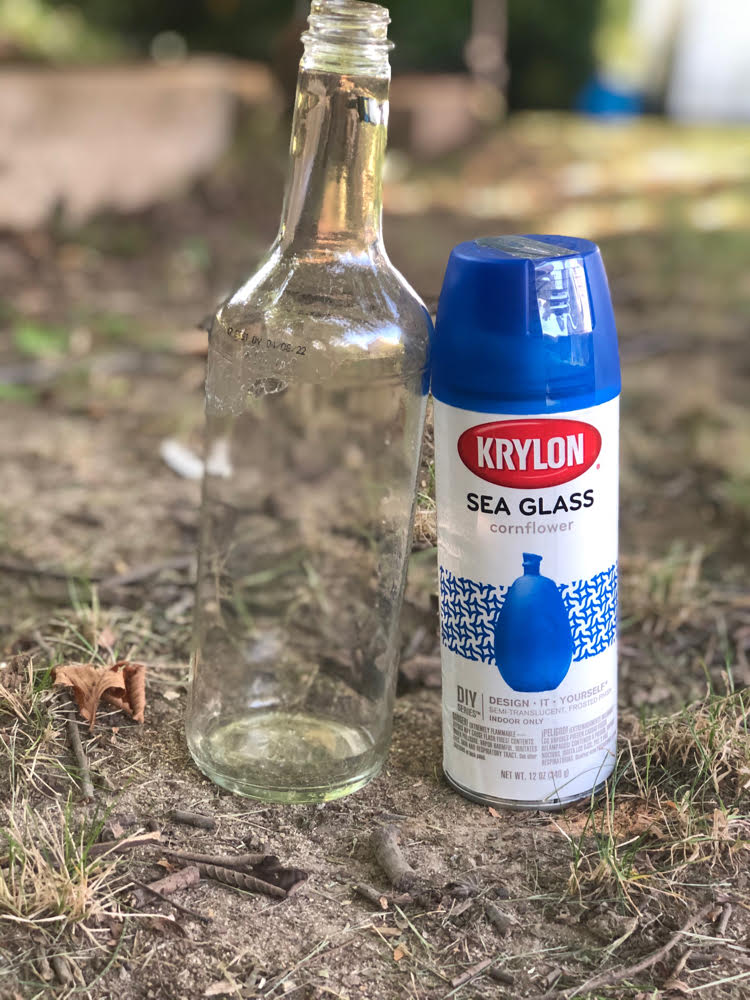 It's amazing how this spray paint adds a semi-translucent, smooth frosty finish to glass! It took only minutes to spray paint the wine bottle and get a beautiful cornflower blue finish.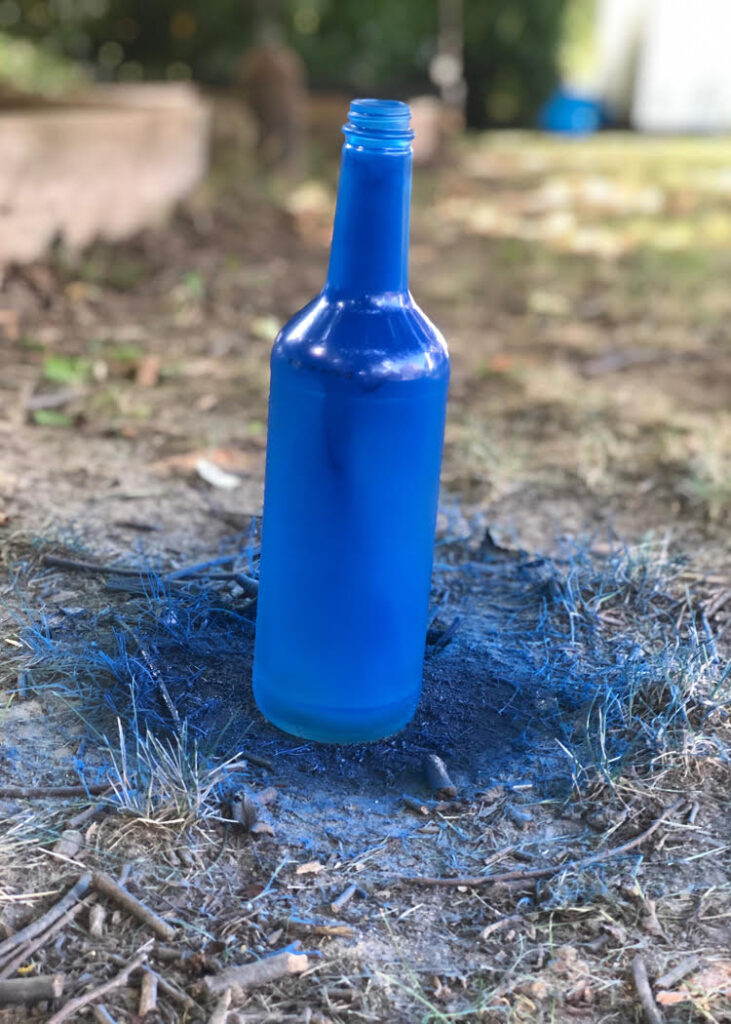 How to Craft a Lighted Halloween Wine Bottle
After my spray paint had dried, all that was left to do was decorate my Halloween wine bottle.
To decorate my Halloween Corpse Bride wine bottle, I ordered some Corpse Bride stickers and ribbon from Etsy. I've found that Etsy is a great place to buy really specific craft items like this.
I ordered a package of 3 Corpse Bride stickers from Etsy shop, Desert Dwelling Chicks. I only wound up using one of the stickers. I am debating whether to make another Corpse Bride bottle, or use the stickers on my laptop.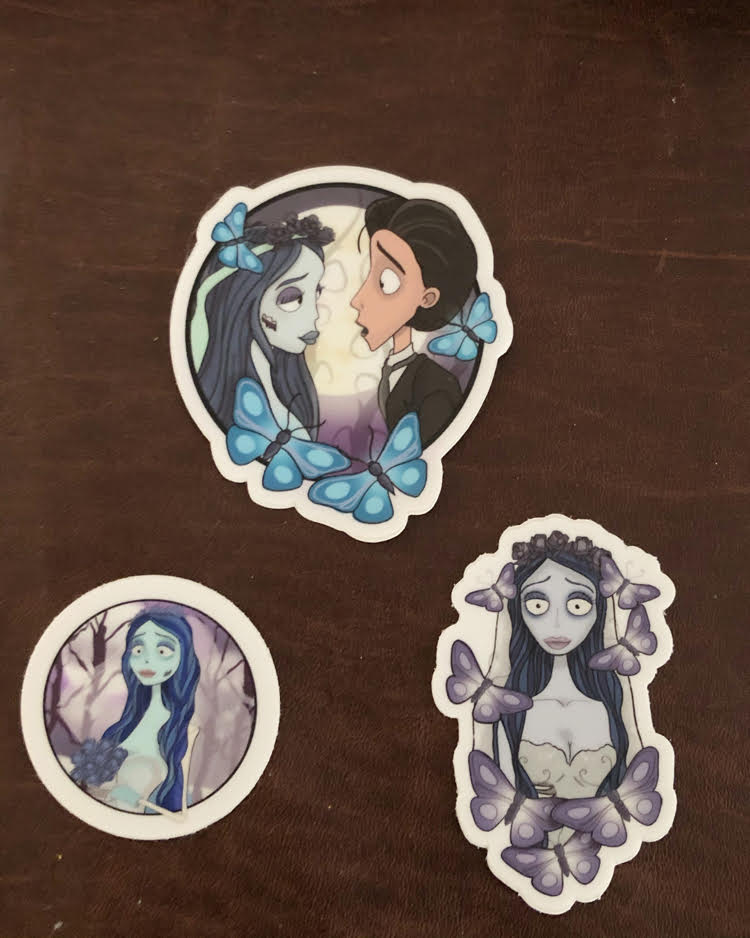 I got some Victor and Victoria Corpse Bride grosgrain ribbon from Etsy shop, Craft Addiction Shoppe.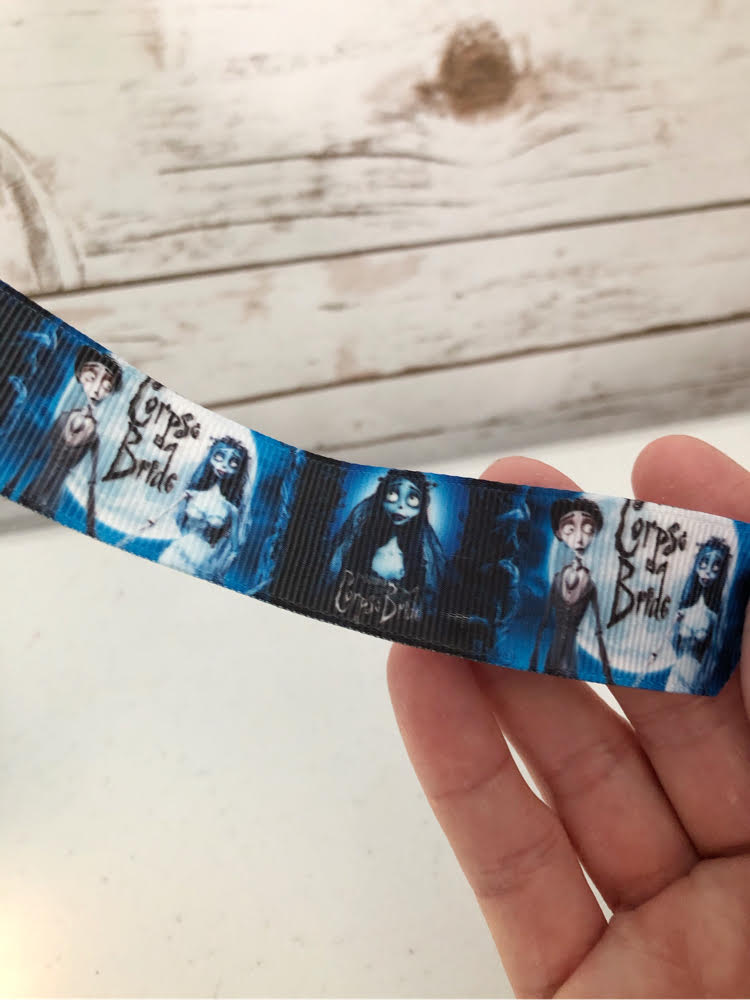 Finally, I got some blue butterfly grosgrain ribbon from Creative Ribbons Shop.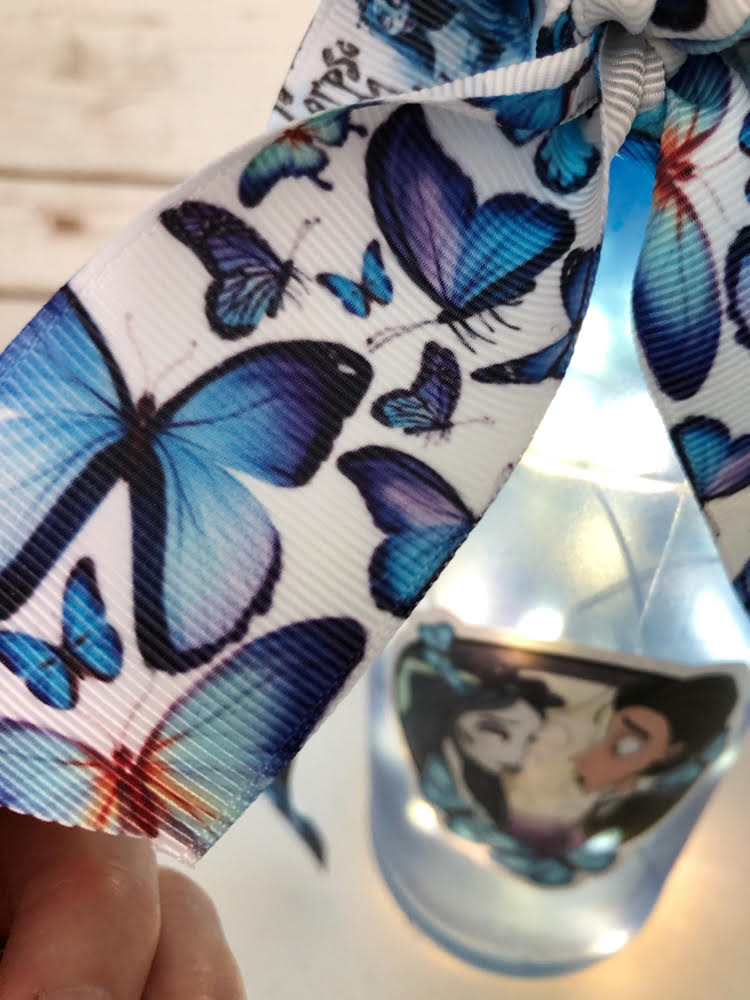 Blue butterflies are symbolic in the movie – when Victoria comes to terms with her past (and how she was killed by the man she had planned to wed), she dissolves into a flurry of butterflies that fly up into the moonlight.
I also got some Warm White Battery Operated Starry String Lights
from Amazon to put inside my spray painted wine bottle.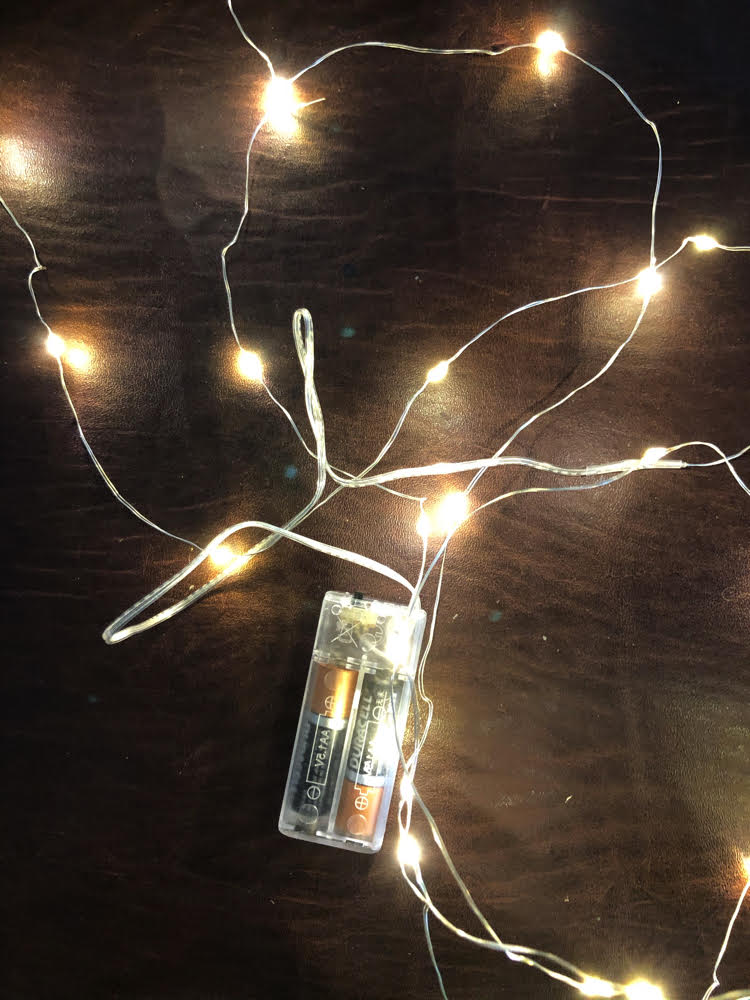 One of my daughters really loved how my Corpse Bride lighted wine bottle turned out.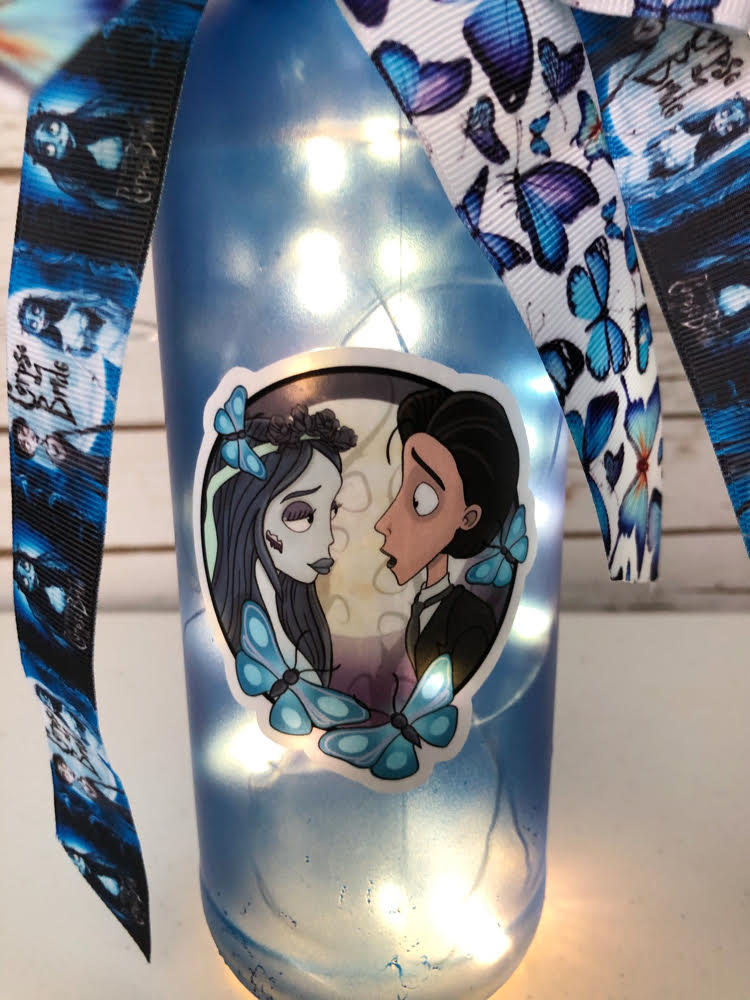 I do, too! I am tempted to make another one – I just need to finish another wine bottle!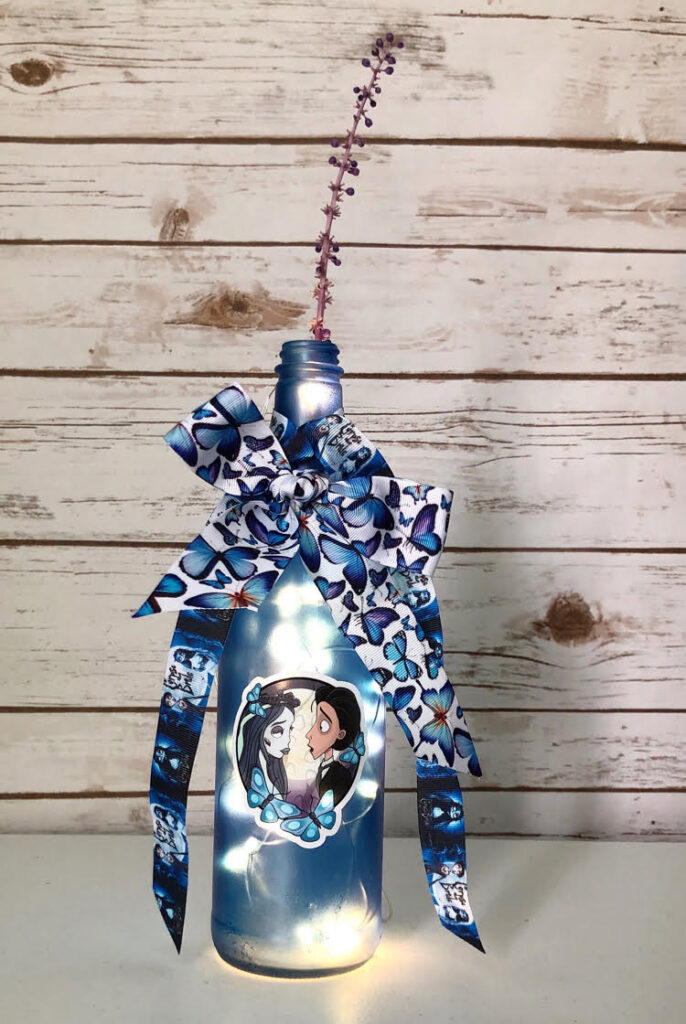 One of my daughter's favorite movies is the stop-motion animated film, Coraline. I found some Coraline stickers and Coraline ribbon on Etsy to make a lighted Halloween bottle for her, too.
I decided to order supplies to make a lighted wine bottle for another favorite animated movie of mine, Elf. (This DIY lighted wine bottle craft is a fun idea for Christmas, too.)
I also got a The Nightmare Before Christmas Jack and Sally sticker and Jack and Sally polka dot ribbon, both from Etsy to make a lighted wine bottle for that movie, too. It's always fun crafting DIY Halloween decor!
I'll be sharing my completed new DIY lighted wine bottles here on the blog soon!
You Might Also Like
DIY Halloween Shadow Box from a Drawer Organizer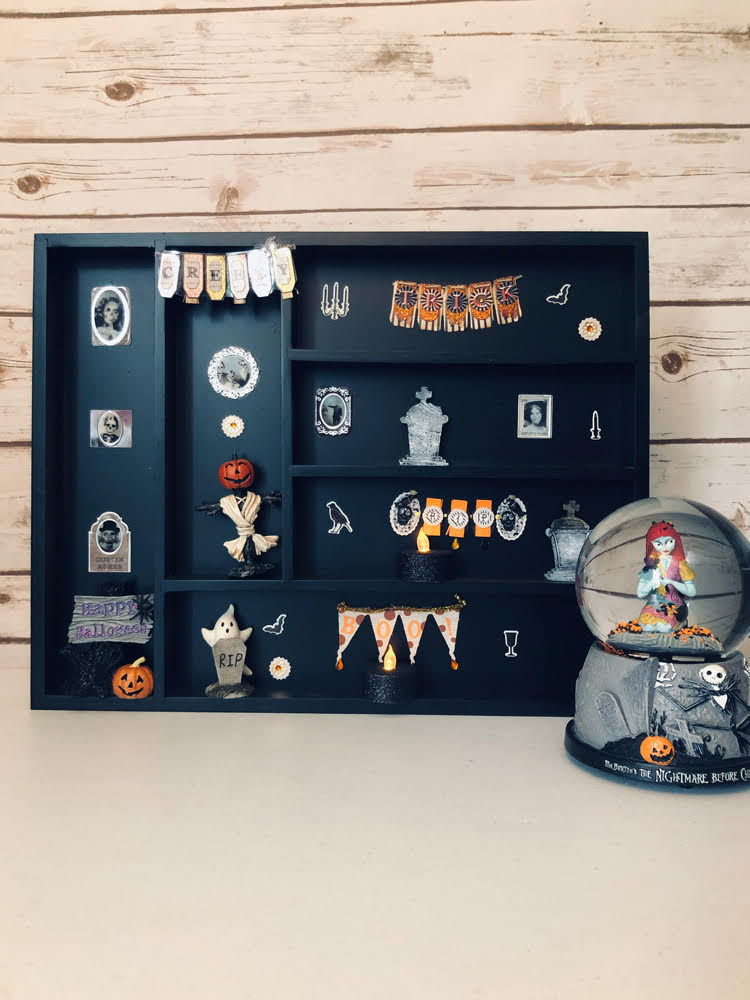 Galvanized Metal Tiered Tray Decorated for Fall