This post contains Amazon affiliate links.
>
Welcome to Taste Creations! My blogging friends and I get together once a month to share recipes. Today we are featuring bread recipes that are perfect for gifting for the holidays. I am sharing a super easy and delicious skillet cornbread recipe! You can make this recipe in a cast iron skillet in the oven.
For this recipe, you need a skillet that is ovenproof. The skillet I used is my Le Creuset Enameled Cast Iron Skillet. I use the skillet for everything —from frying eggs, to making stir fry, and now, baking homemade cornbread.
I used the Buttermilk Cornbread Recipe from Damn Delicious. I made this cornbread one night when my family and I were having vegetable soup for dinner. I cooked up some bacon on the side to either crumble on top of the cornbread or garnish the soup.
This cornbread recipe couldn't be simpler. You preheat the oven, combine the dry ingredients, mix the wet ingredients in a separate bowl, and then combine the wet and dry ingredients. So easy! The recipe only requires a few ingredients. If you don't have buttermilk on hand (I didn't, either), you can just add a tablespoon of vinegar or lemon juice to each cup of milk and let it sit a few minutes before using. (Visit Taste of Home for other buttermilk substitutes you can use.)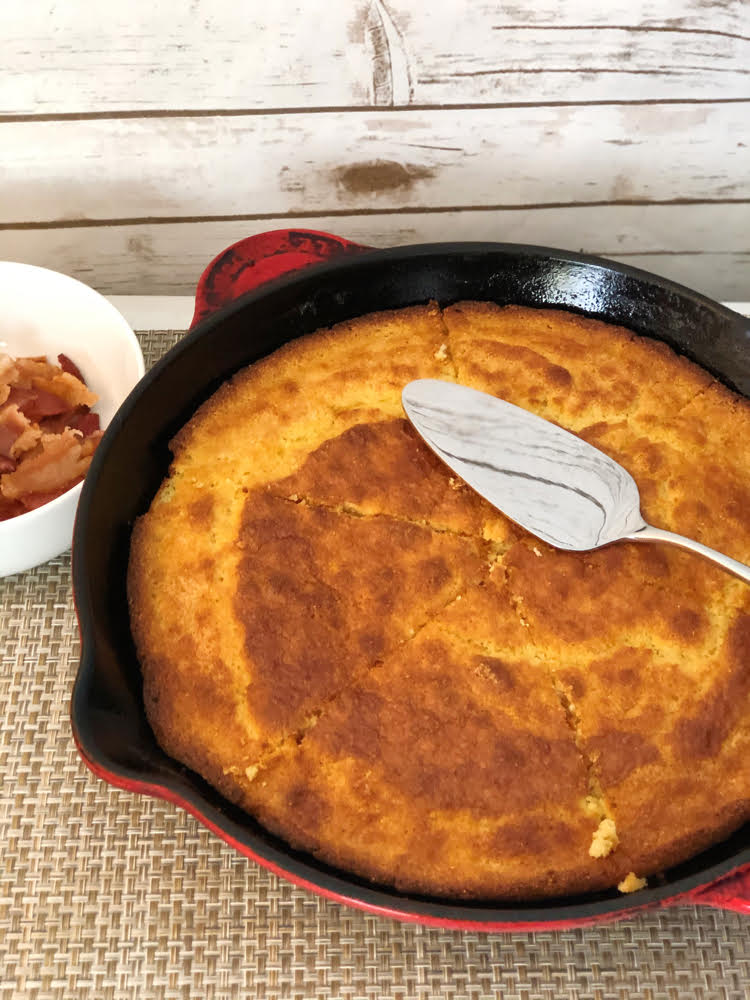 Ingredients
1 1/2 cups cornmeal
1 cup all-purpose flour
1/3 cup sugar
4 teaspoons baking powder
1 teaspoon kosher salt
2 cups reduced fat buttermilk (or 2 cups milk mixed with 2 tablespoons of white vinegar)
1 large egg
6 tablespoons unsalted butter, melted and divided
How to Bake Skillet Cornbread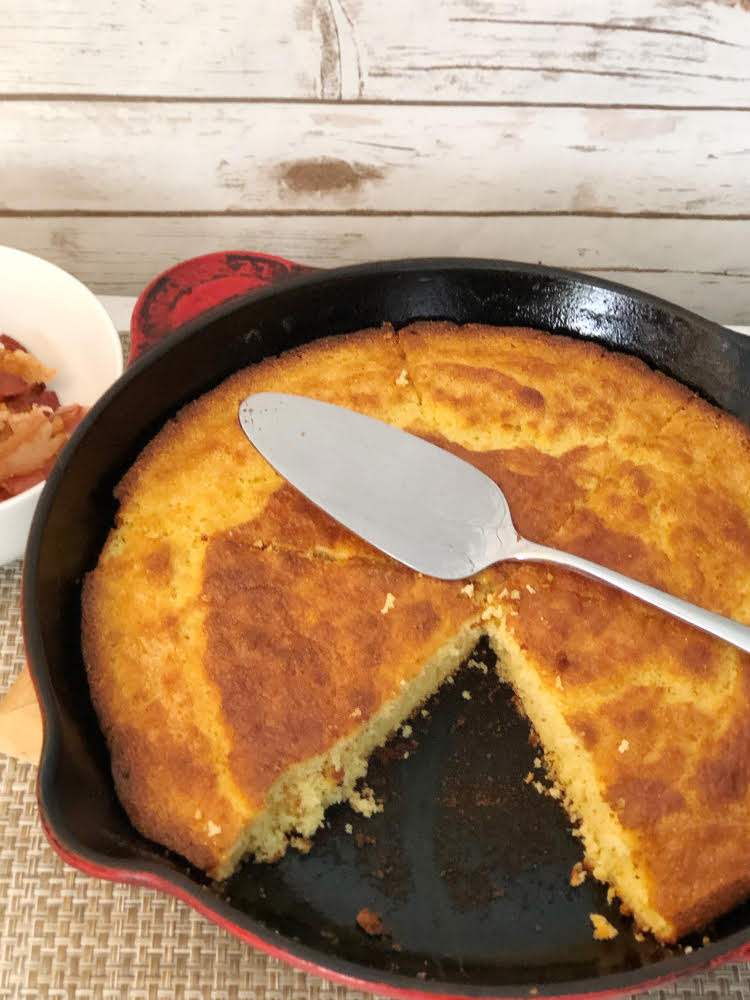 Preheat your oven to 425 degrees F. Place an oven-proof 10-inch, cast-iron skillet in the oven. (I used my Le Creuset Enameled Cast Iron Skillet.)
In a large Mixing Bowl, combine cornmeal, flour, sugar, baking powder and salt.
In a large Glass Measuring Cup or another bowl, Whisk together buttermilk, egg and 3 tablespoons butter. Pour mixture over dry ingredients and stir using a Silicone Spatula just until moist.
Remove skillet from the oven and add remaining 3 tablespoons until heated through, about 1-2 minutes.
Working carefully, immediately scoop the batter into the hot skillet. Place the skillet into the oven and bake the batter for 25-30 minutes, or until a toothpick inserted in the center comes out clean. Let the cornmeal cool for 5 minutes.
Serve the cornbread warm.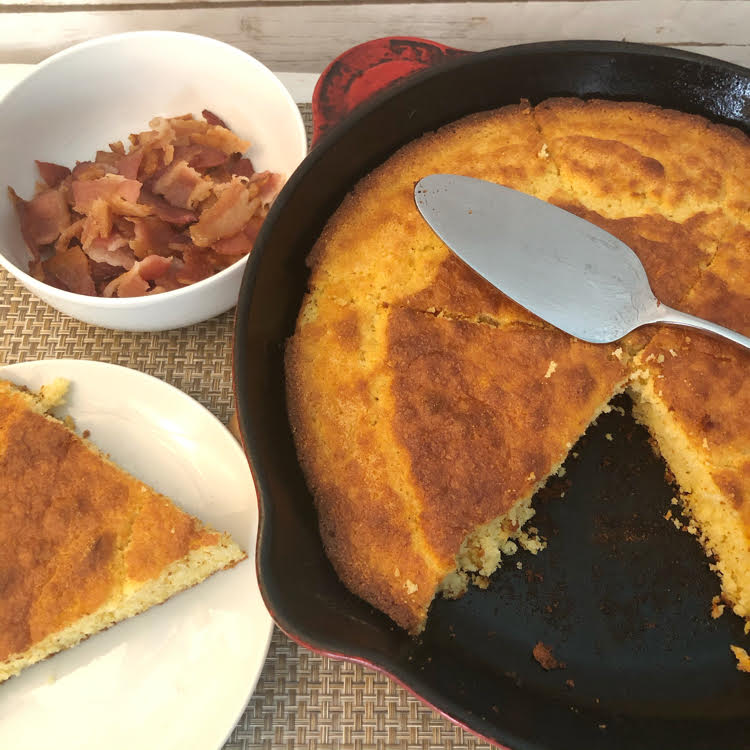 Check out my friends' delicious bread recipes!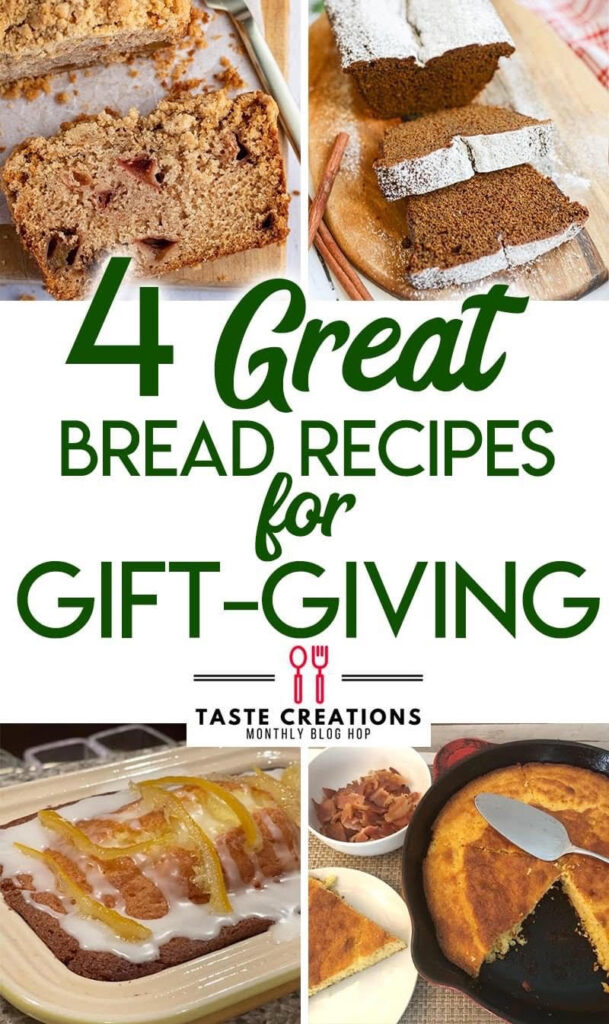 More Recipes