This post contains Amazon affiliate links.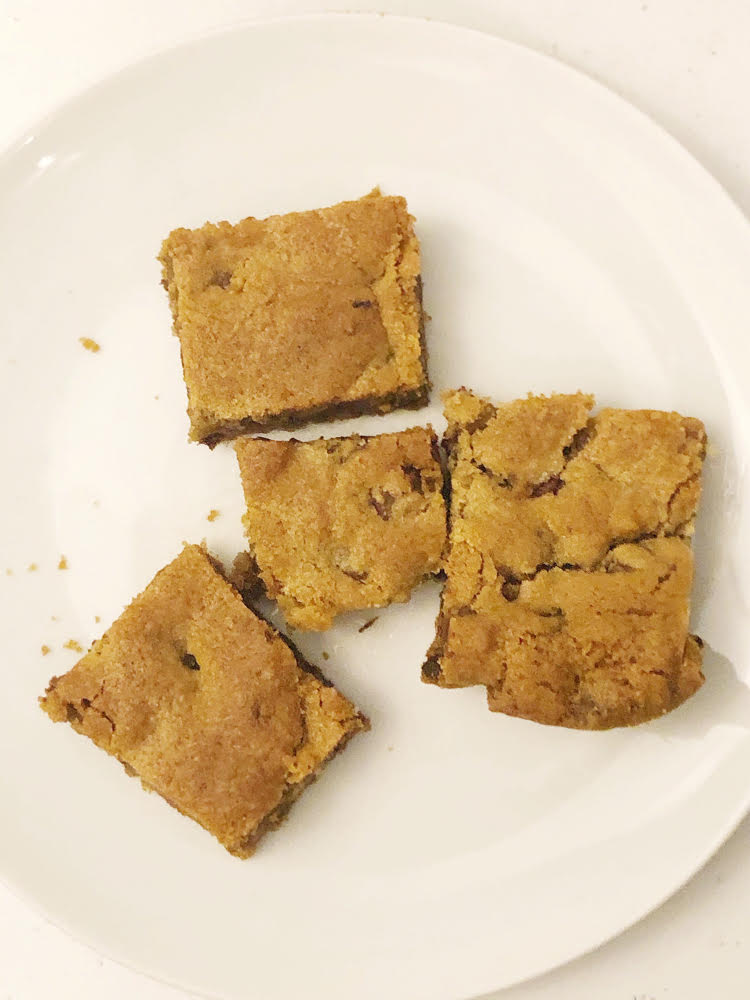 Chocolate chip cookies are my all-time favorite cookie. They are a fairly "basic" cookie. But nothing can beat the warm, gooey sweetness of a warm chocolate chip cookie! I am not always up to all the work that chocolate chip cookies require, however. (Scooping out cookie dough into cookie-sized balls before baking them in the oven.) Enter the chocolate chip cookie bar! Chocolate chip cookie bars taste every bit as good as traditional chocolate chip cookies, but without all the scooping! Today I'm sharing a fabulous Sea Salt Chocolate Chip Cookie Bar recipe. I made these sea salt chocolate chip cookies for my family last week, and they disappeared quickly!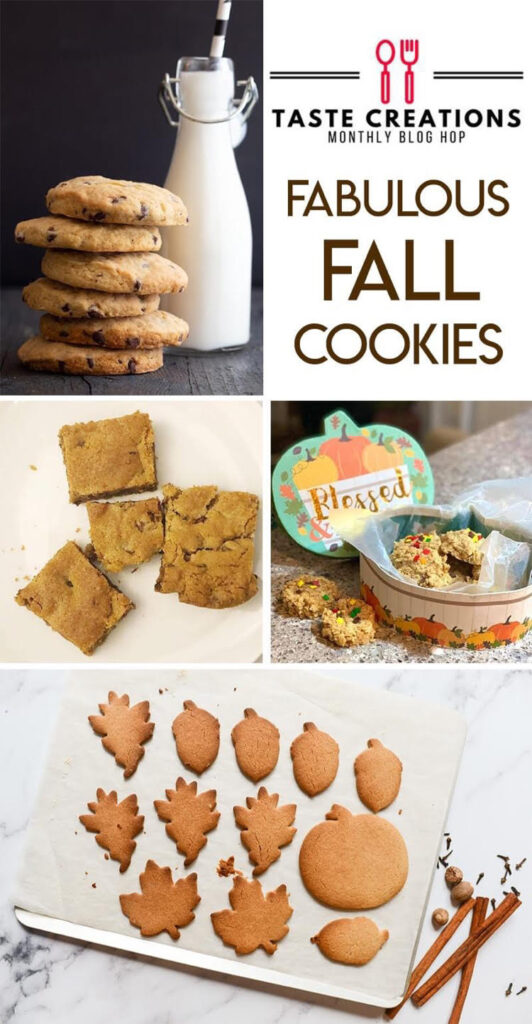 I am sharing this sea salt chocolate chip cookie recipe as part of the Taste Creations blog hop. Once a month, my blogging friends and I get together to share recipes. Today, we are all sharing cookie recipes!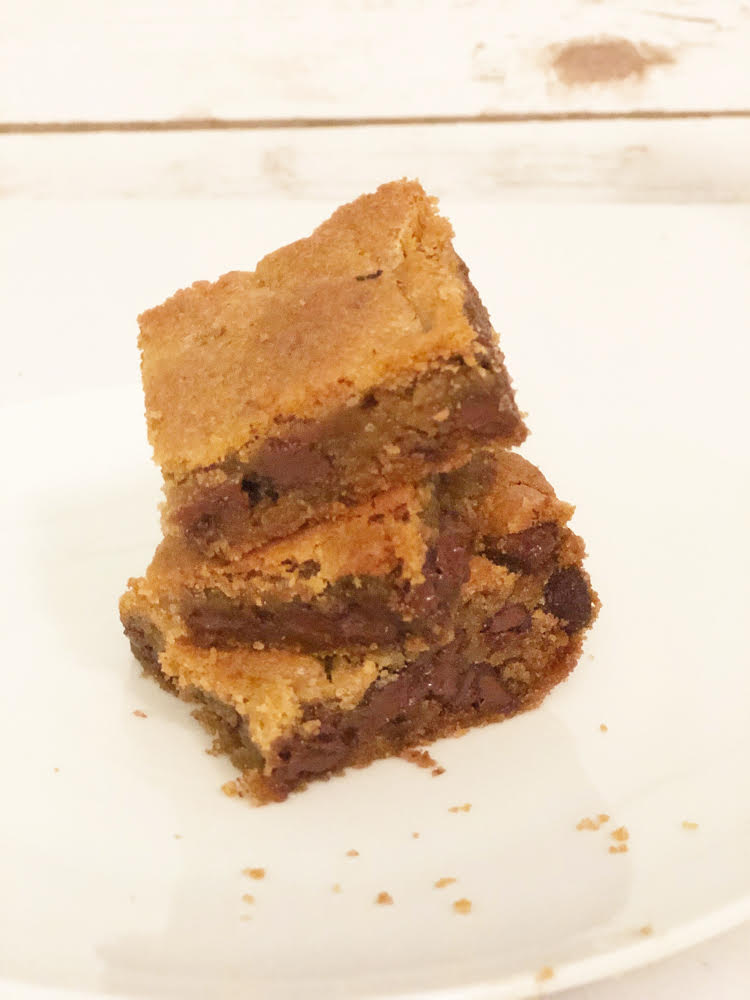 I found the recipe for these Sea Salt Chocolate Chip Cookie Bars at Joy Food Sunshine. This recipe is quick and easy, with basic ingredients that you probably already have in your pantry and fridge!
Sea Salt Chocolate Chip Cookie Bar Ingredients
(For full ingredients list, see the recipe card below.)
Butter
Brown Sugar
Granulated Sugar
Egg
Vanilla
Flour
Baking Powder
Baking Soda
Chocolate Chips
Sea Salt
Sea Salt Chocolate Chip Cookie Bar Instructions
Cream the butter and the sugars together. (I mixed them in my KitchenAid Stand Mixer
.) Add in the egg and vanilla and mix together some more.
In a separate Mixing Bowl
, mix together flour, sea salt, baking soda and baking powder.
Add the dry mixture to the wet mixture, and thoroughly mix together. Dump in the chocolate chips and mix some more.
Line an 8 x 8 inch baking dish
with parchment paper. (You can also grease the parchment paper with the empty butter wrapper.)
Spoon the batter into the baking dish and spread evenly with a large silicone spoon
or silicone spatula
.
Bake for about 20 minutes at 350 degrees F. The sea salt chocolate chip cookie bars are done when an inserted toothpick comes out clean. (You may have to bake the cookies for more or less time depending on your oven.)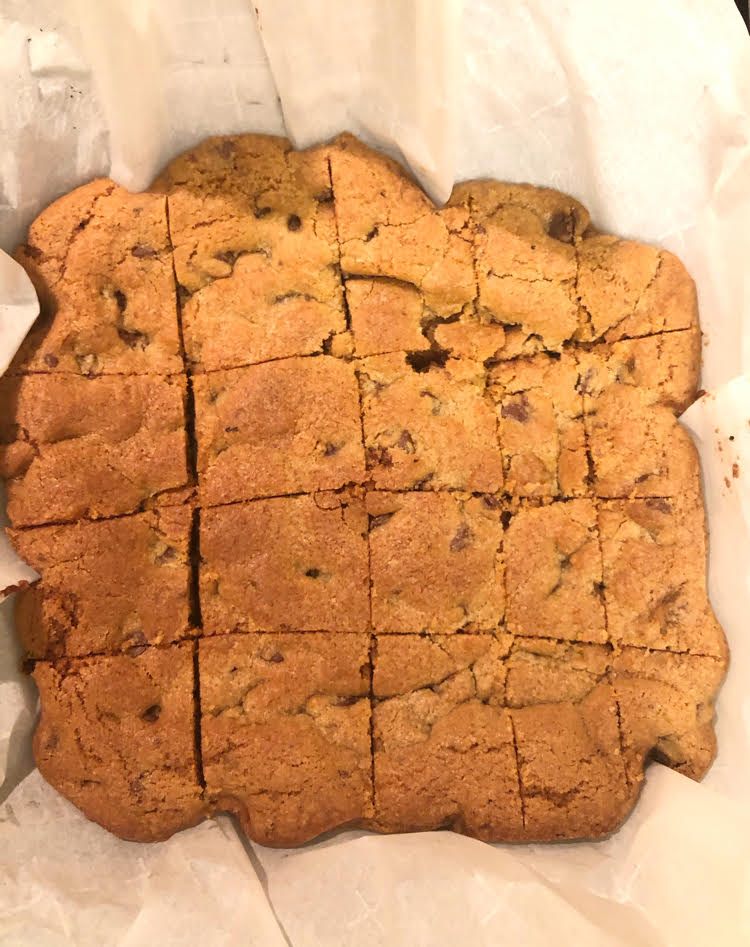 Cut the cookie bars into squares and serve.
Check out my recipe card below for the full Sea Salt Chocolate Chip Cookie Bar recipe!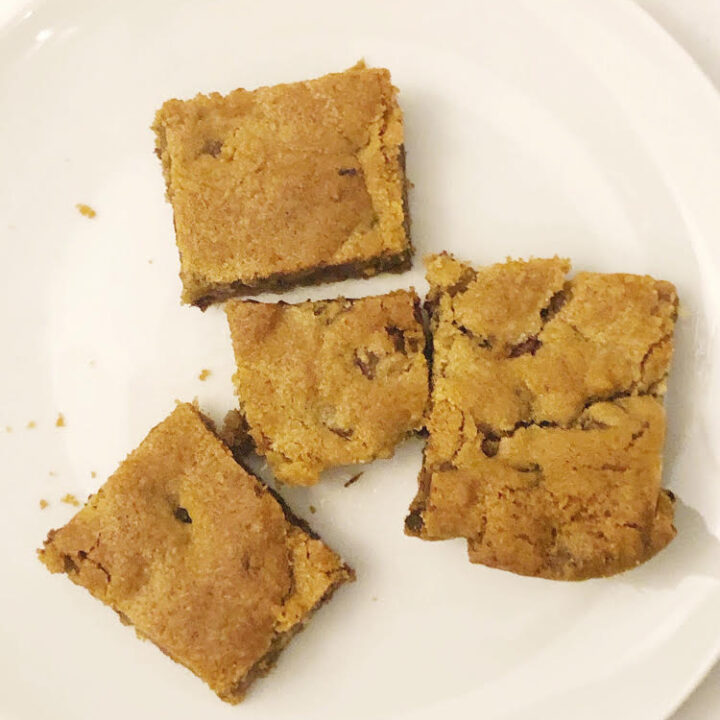 Sea Salt Chocolate Chip Cookie Bars
Quick and easy chocolate chip cookie bars with a hint of sea salt.
Ingredients
½ cup butter softened
½ cup granulated sugar
½ cup light brown sugar packed
1 egg, large
1 tsp pure vanilla extract
1 ½ cups all-purpose flour
½ tsp baking soda
¼ tsp baking powder
½ tsp sea salt
1 cup chocolate chips
Instructions
1. Preheat oven to 350 degrees F.

2. Line a 9x9" square baking pan with parchment paper and lightly grease. Set aside.

3. In a small bowl, mix together flour, baking soda, baking powder and sea salt. Set aside.

4. In the bowl of a standing mixer, cream together butter, light brown sugar and granulated sugar until well combined.

5. Add egg and vanilla to the butter/sugar mixture and beat until combined.

6. Add dry ingredients and beat until all the ingredients are thoroughly combined.

7. Add chocolate chips and mix until evenly distributed.

8. Press the cookie dough into the bottom of the prepared baking pan.

9. Bake for 18-25 minutes, or until the edges are set, and the top is just barely browned.

10. Place baking pan on a wire cooling rack and let the bars cool in the pan for at least 30 minutes (preferably longer, they hold up better as they cool).

11. Cut the cookie bars into squares and serve.
Be sure to check out my friend's fabulous fall cookie recipes!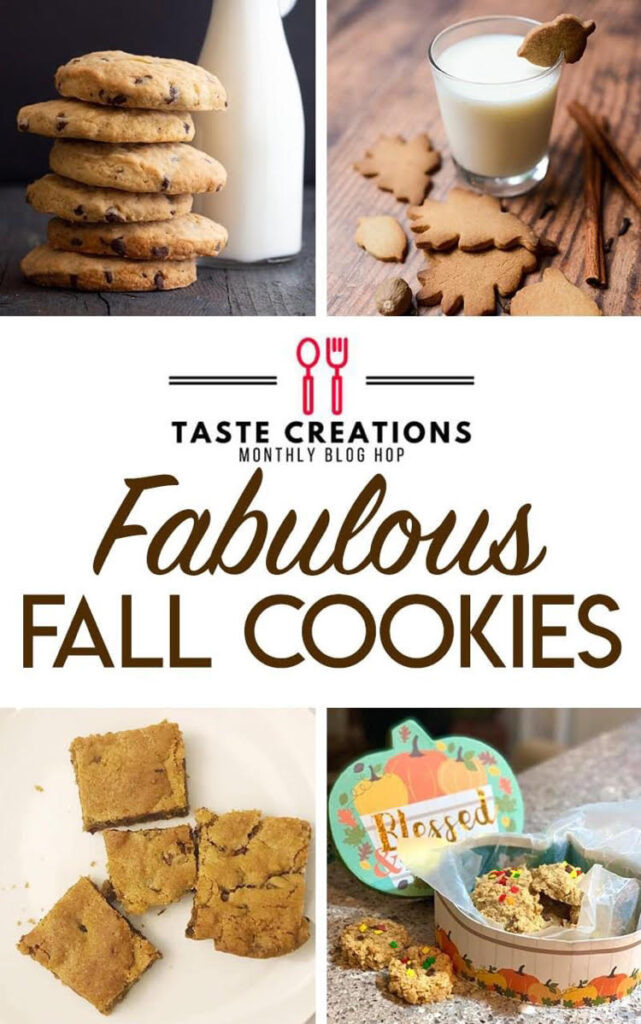 Chocolate Chip Pumpkin Cookies
Pumpkin Spice Cut Out Sugar Cookies
Maple Peanut Butter No Bake Cookies
You Might Also Like