This post contains Amazon affiliate links for your shopping convenience.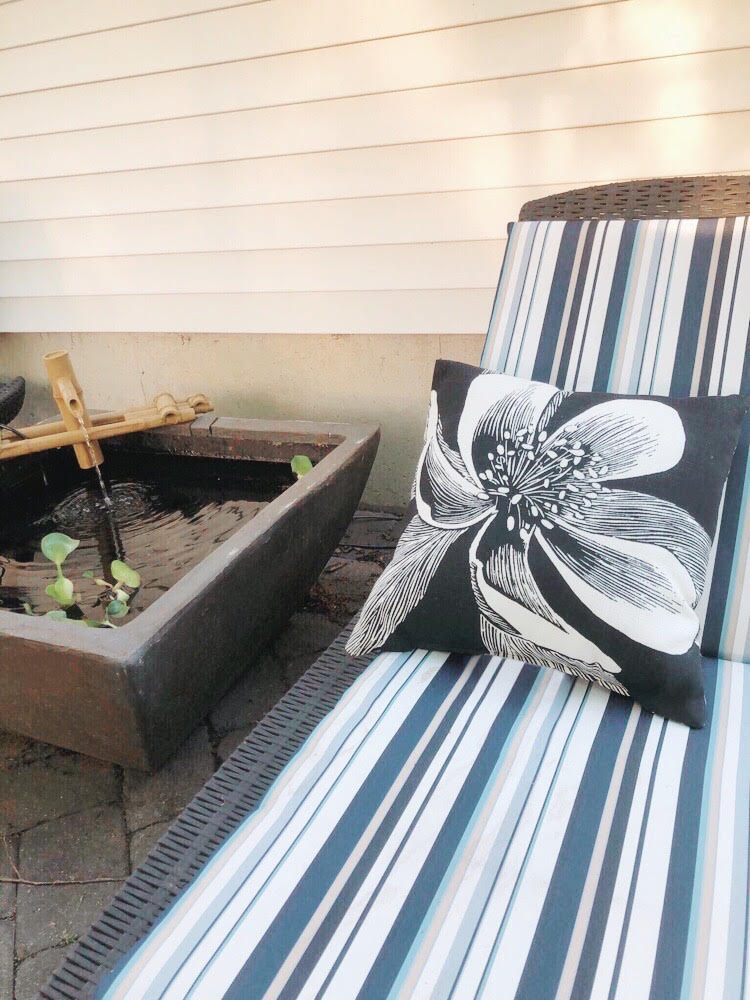 Thanks to Aquascape for providing me with the patio and fountain described in this post. This post contains Amazon affiliate links.
With summer less than a month away, I have been readying my home's backyard patio for summer.
Last week I took out the leaf blower and blew off all the dirt and leaves that had accumulated on the patio over the winter and this spring.
Over the weekend, I got out my patio pond from Aquascape. My patio pond is a 33-inch square slate-like container that looks wonderful on my paver patio. I love relaxing on the patio and listening to the wonderful sounds of my patio pond and its beautiful bamboo fountain!
Setting Up a Patio Water Feature
I love having a water feature on my patio. It's very relaxing.
Having a water feature on my patio has been super easy with my patio pond from Aquascape. To put it together this year, all I did was turn my patio pond right side up. (This winter I simply stored the patio pond upside down on the patio. I normally store it in my backyard shed.) I then got out the hose and filled up the pond.
Once filled, I got out some water hyacinths from Etsy that I ordered for just over $15. The seller I ordered from even included an extra water hyacinth for me! The water hyacinths will look very pretty when they bloom this summer.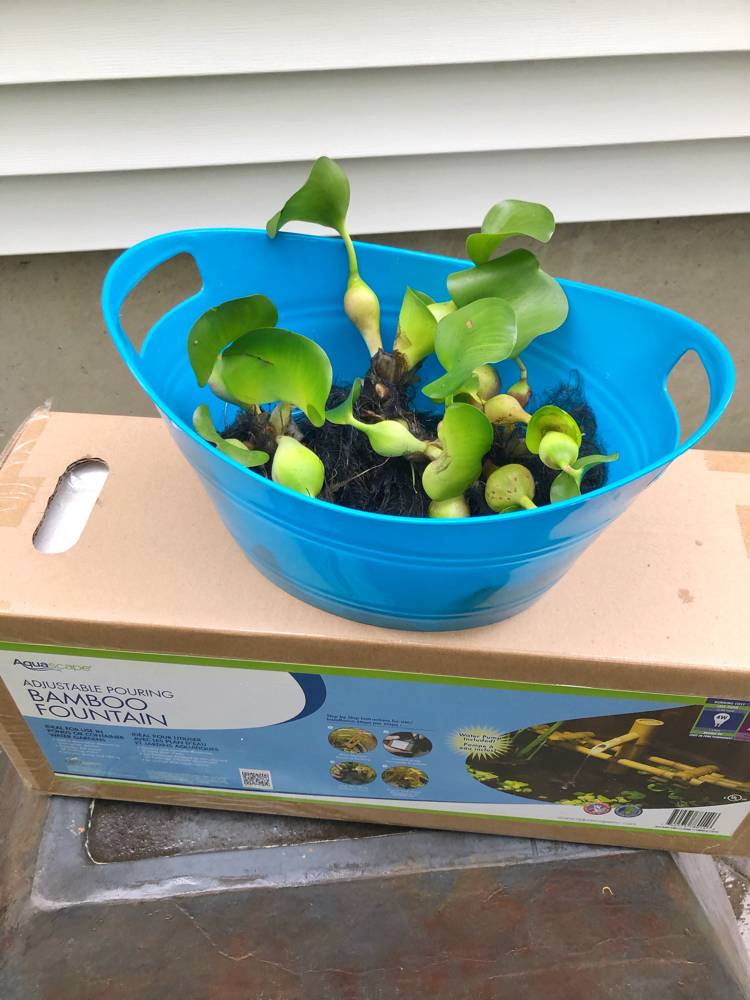 I then went to adding the fountain. It was super easy!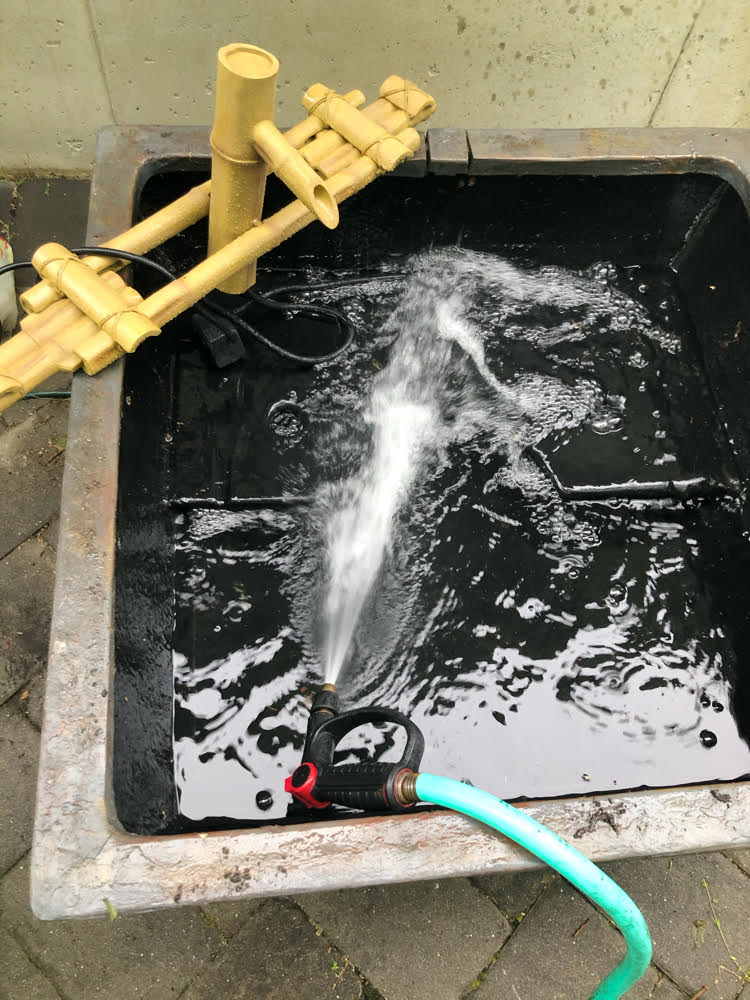 With the bamboo fountain I used, all I had to do was first assemble the three pieces of the fountain. (Which fit together easily.)
I then attached the plastic tubing that came with the fountain to the included pump. I placed the fountain over a corner of the patio pond.
I then used a garden hose to fill up the pond.
Once the pond was filled, I submerged the pump under the water (on a shelf in the pond). I then plugged the fountain in. Within minutes, the fountain was running!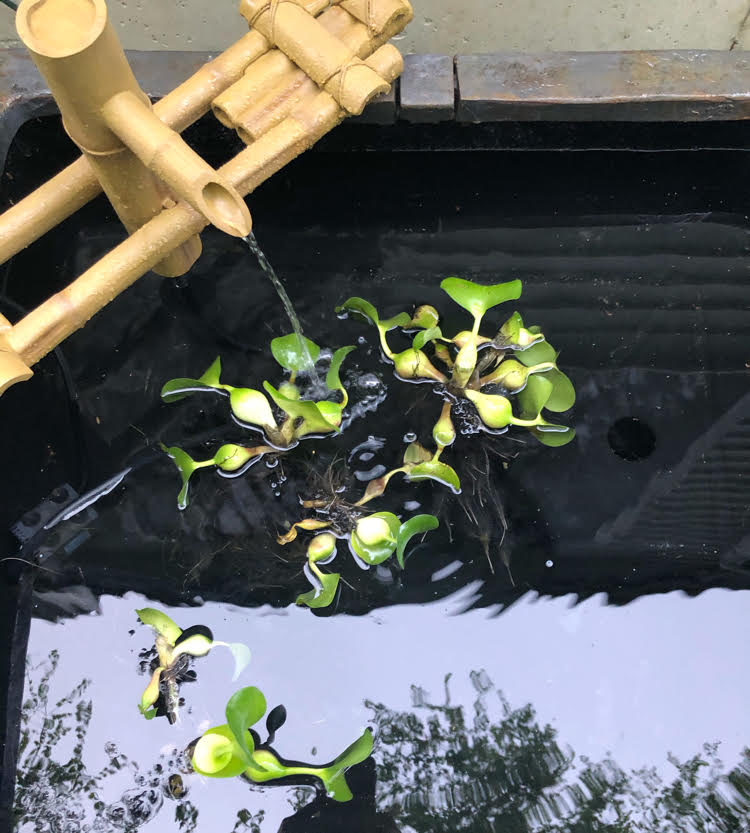 Faux Wicker Chaise Lounge Chairs with Cushions
Once the patio pond was set up, I set about making our e Pacific 2-Pack All-weather Adjustable Outdoor Patio Chaise Lounges ready for use. These faux wicker chaise lounges look great and hold up really well to the elements.
To set them up for this spring and summer, all I did was get out my two Striped Chaise Lounge Cushions
and two large outdoor pillows.
Now this side of our outdoor patio is ready to go!
I can't wait until the water hyacinths bloom. (The below photo shows what the patio looked like another summer – we used to keep goldfish in the pond.)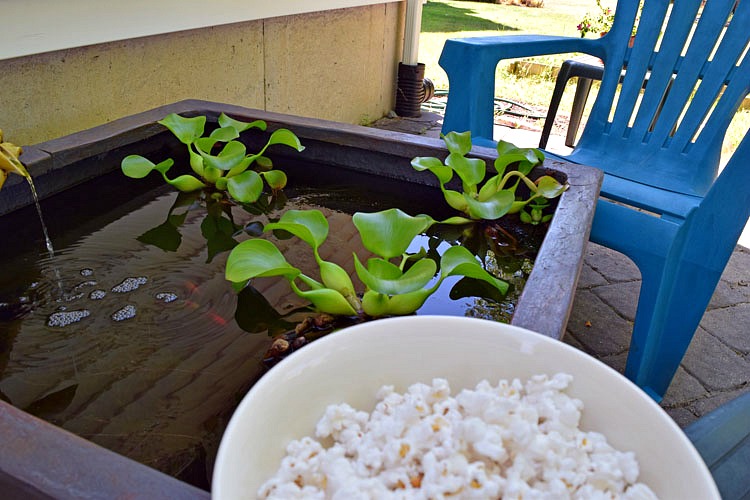 Now I just have to clean off and set up our patio's wrought-iron dining set.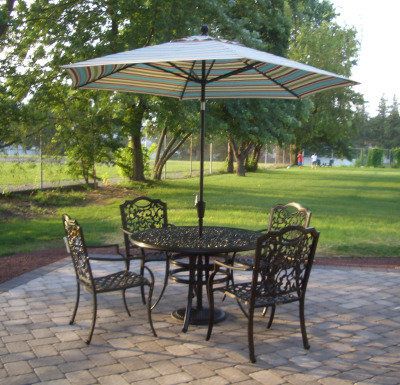 I really enjoy setting our outdoor dining set up for meals in the spring and summer.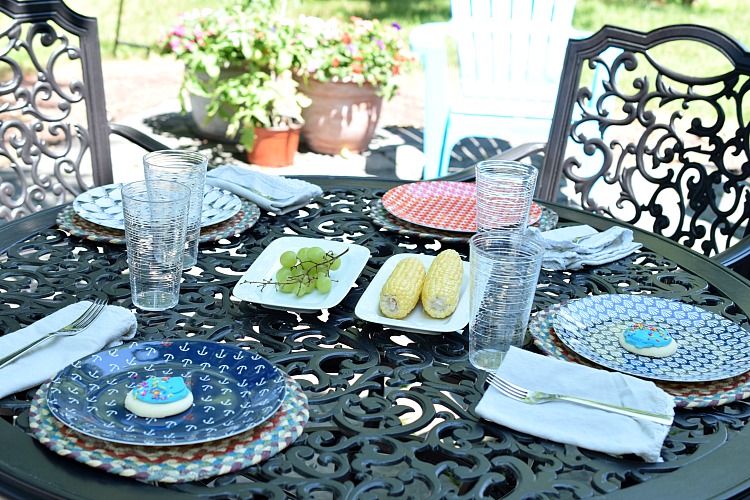 Check Out These Other Patio Posts
DIY String Light Planter Posts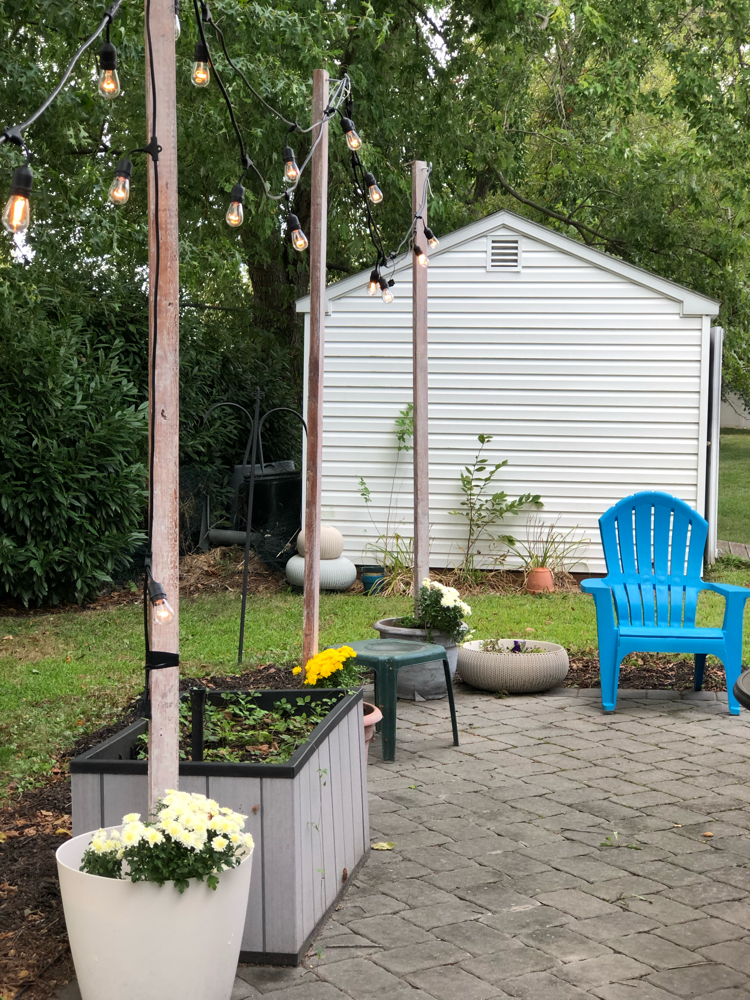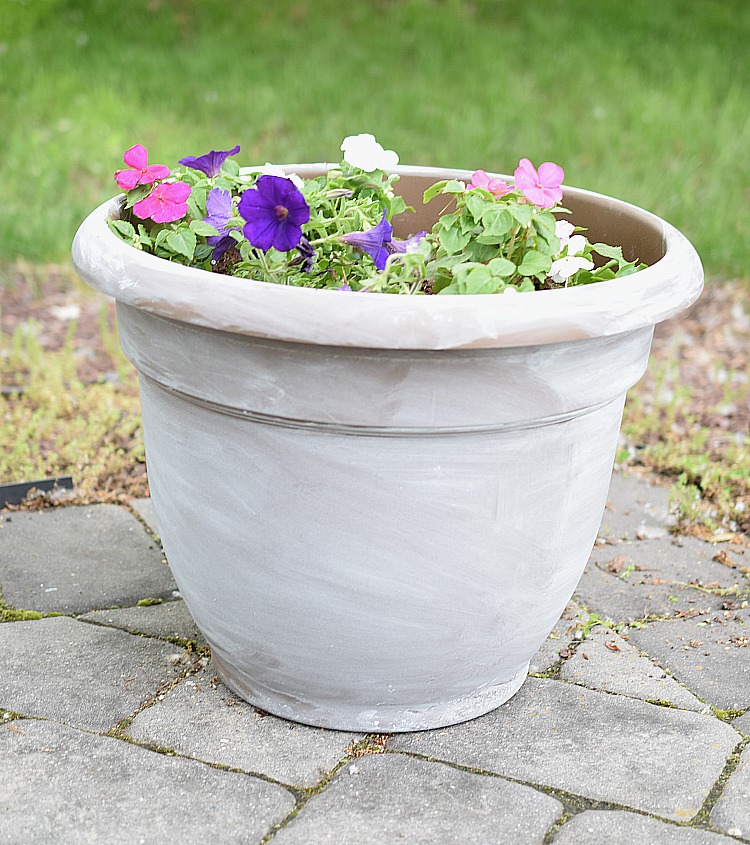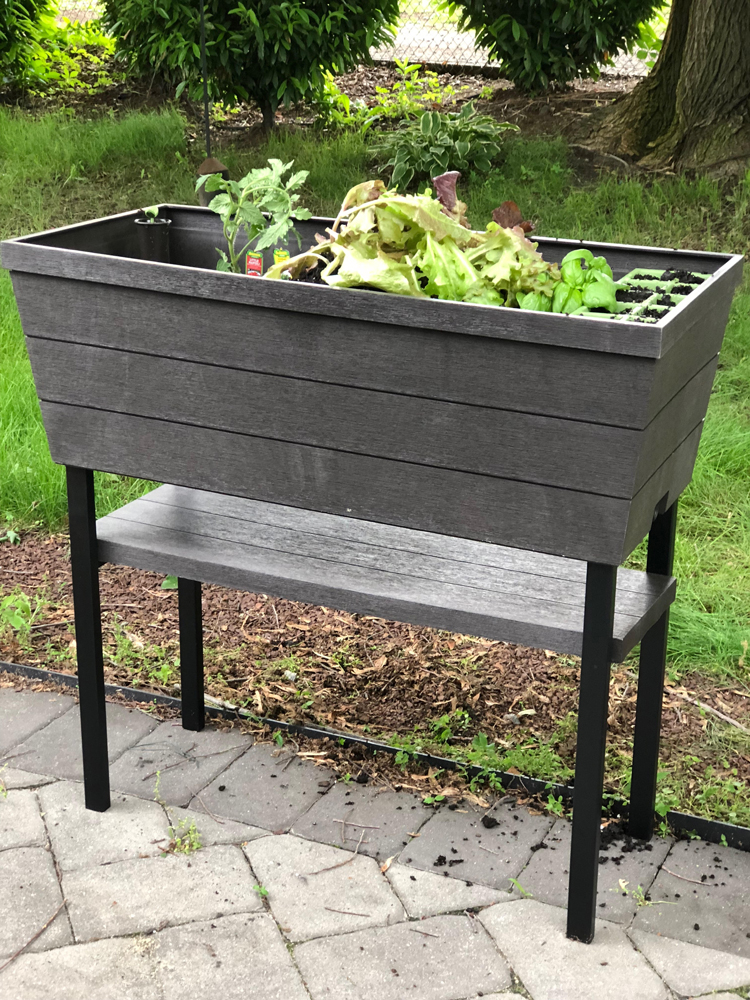 PIN THIS POST FOR LATER