This post contains Amazon affiliate links.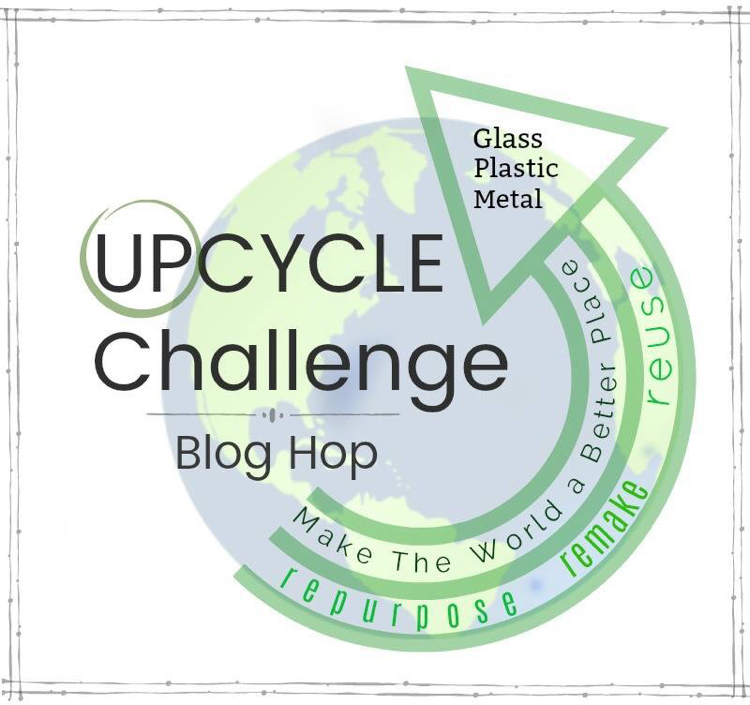 Today I am joining a great group of bloggers for the Upcycle Challenge Blog Hop. For this blog hop, we all repurposed, remade or reused a glass, plastic or metal item. One goal with our crafts is to do what we can to make the world a better place! In the winter, I like to do what I can to feed the birds. I decided to create a quick and simple bird feeder using an old plastic jar, chopsticks and twine. My daughters and I love to watch the birds eat from our bird feeders from our living room bay window. ,
Meet the co-hosts
My Husband Has Too Many Hobbies | Across the Blvd
Purple Hues and Me | Peppermints and Cherries
Stone Cottage Adventures | Domestic Deadline
Our Crafty Mom | Cookies, Coffee, and Crafts
Sum of Their Stories | Mom Home Guide
Upcycled Plastic Bottle Bird Feeder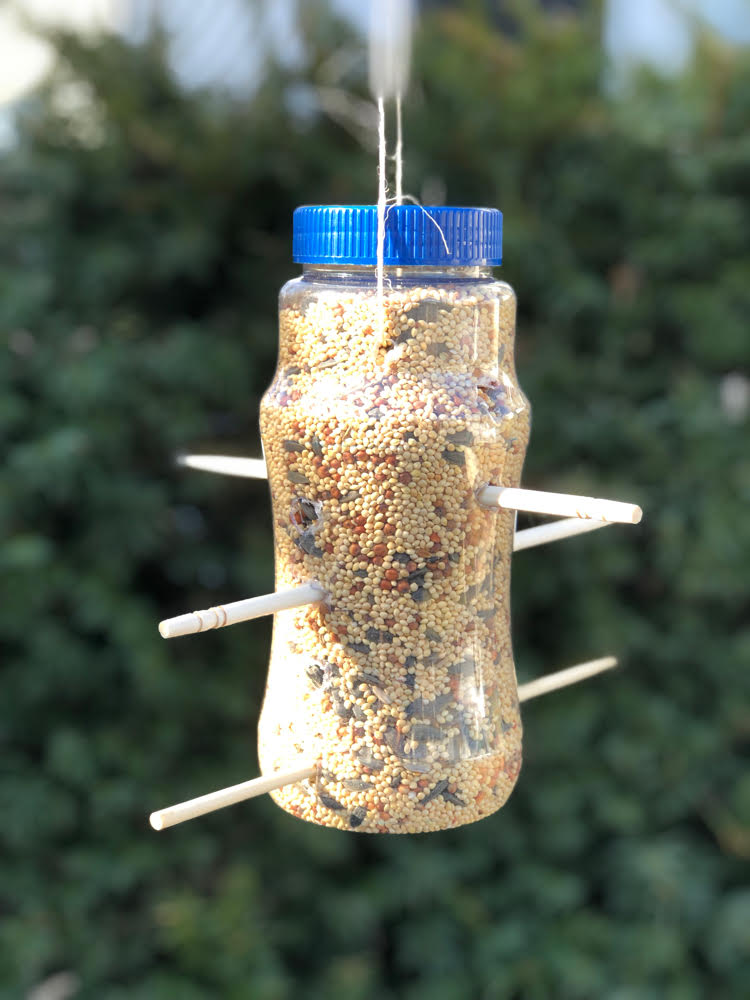 Supplies
Empty plastic bottle
Twine
Multipurpose Scissors
3 wooden chopsticks, pencils or dowels (I used chopsticks from a Chinese takeout order)
Bird Seed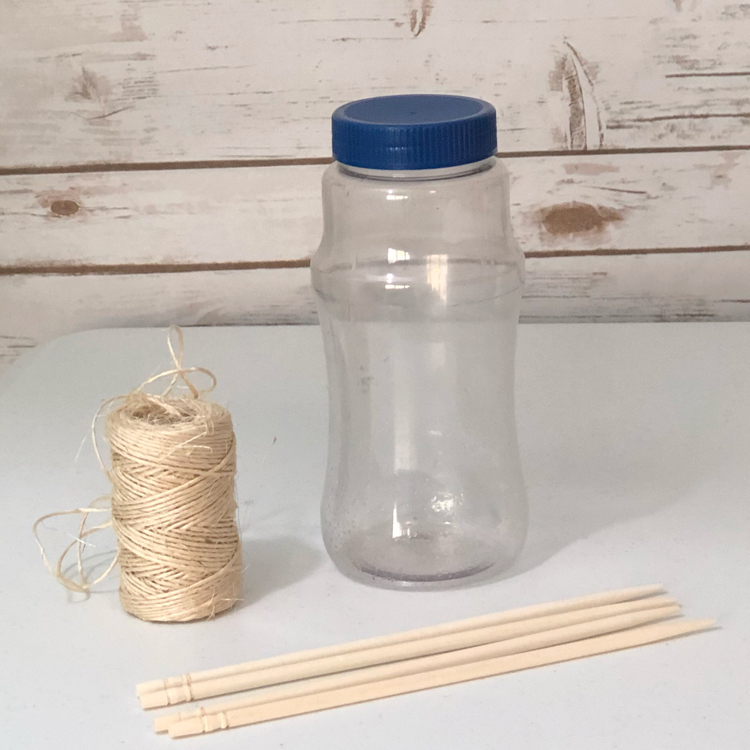 How to Make a Bird Feeder from a Plastic Bottle
My simple bird feeder came together in a matter of minutes. To start, I washed and dried an empty plastic bottle. I used a pair of scissors to poke three sets of holes in the bottle. (Each set consisted of a hole on opposite sides of the bottle.) I then fed a chopstick through a hole to a corresponding hole on the opposite side of the bottle. (I did this three times to create perches for the birds.)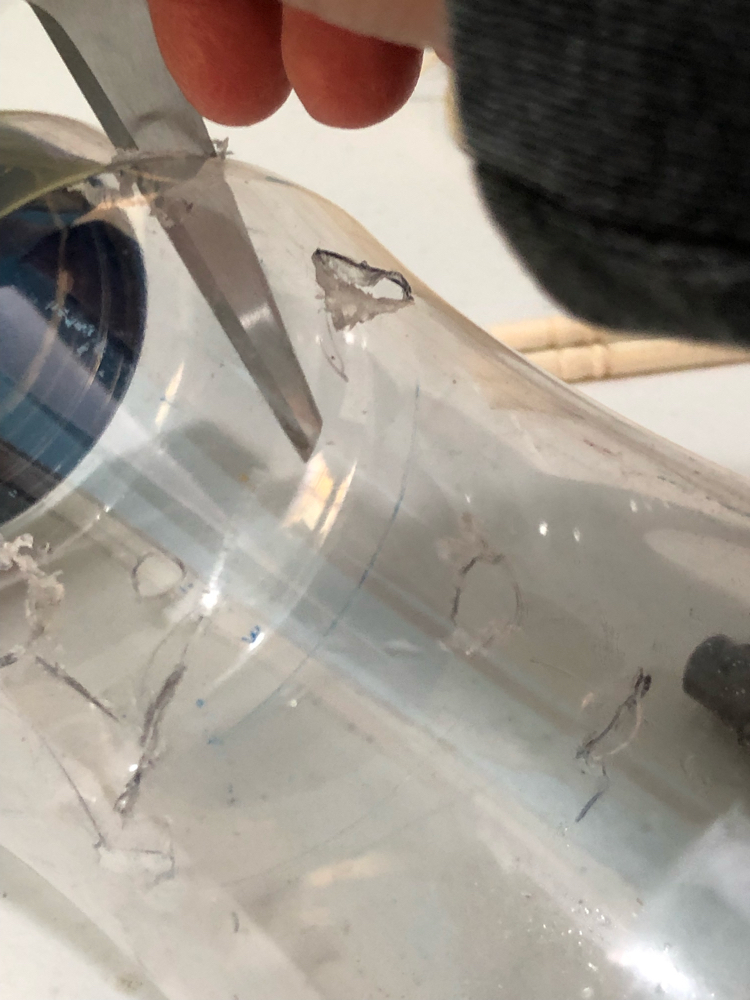 My aim was to have bird perches toward the top, middle and bottom of the feeder. After I had the chopsticks inserted in the bottle, I used a scissor to make a small hole above each perch. (I found the easiest way to make the holes was to poke the scissor into the bottle and then turn it.) The birds can use the holes to get access to the bird seed.
After I had the feeding holes and perches completed, I poked two holes (on opposite sides) toward the top of the bottle. I ran a length of twine through the holes and knotted it at the top to create a loop from which to hang the bird feeder.
After that, all there was left to do was fill my new bird feeder with bird seed and hang it!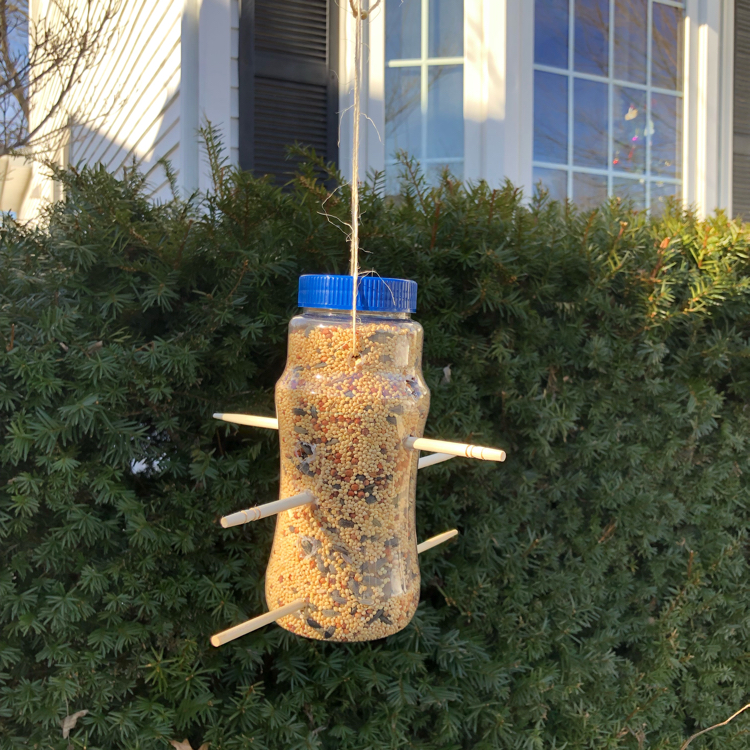 This project was so easy that I'm planning to make another DIY bird feeder as soon as I get another empty plastic bottle! I also like that should these bird feeders get really dirty, I can recycle my DIY bird feeders once they are empty and start fresh!
Wild Birds Unlimited says it's important to have clean feeders and a variety of food out to attract birds to the backyard. By making my own bird feeders, I should be able to put out different kinds of seed for birds and keep my feeders clean more easily.
Hope you are enjoying this blog hop! By the way, can anyone tell what kind of bottle I used for my upcycled bird feeder? Hint: The bottle held one of my favorite sweet and salty snacks!
Pin this project for later!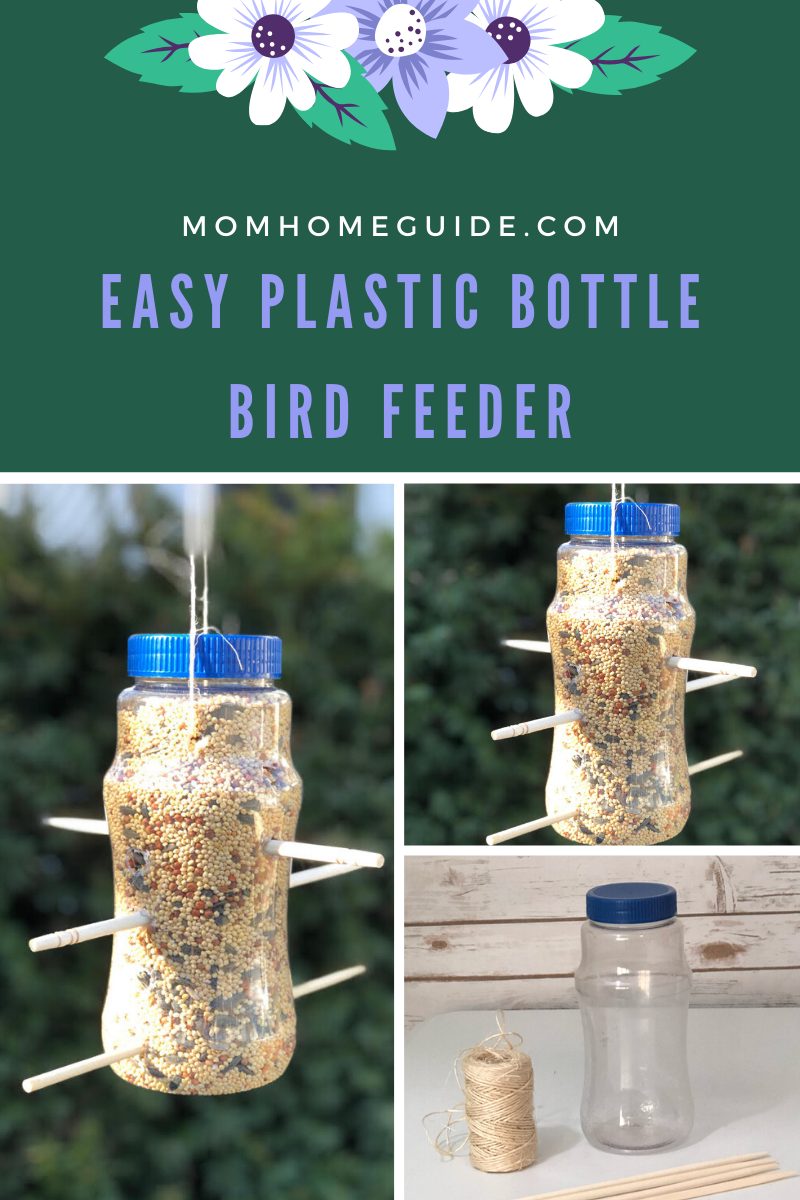 Be sure to check out my friends' thrifty green projects!
You Might Also Like
DIY Flower Pot Beaded Wind Chimes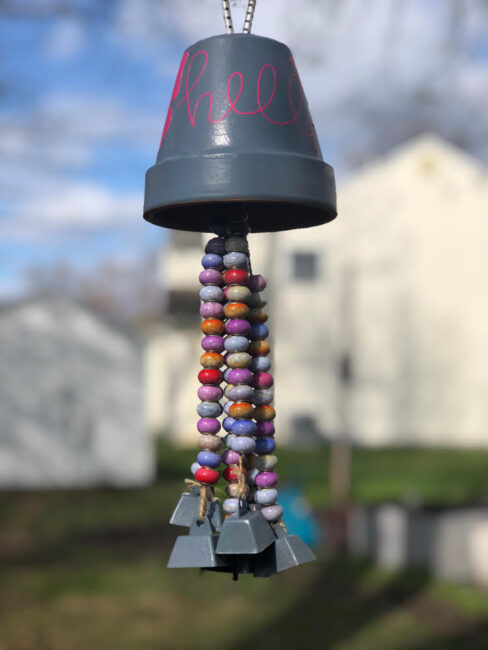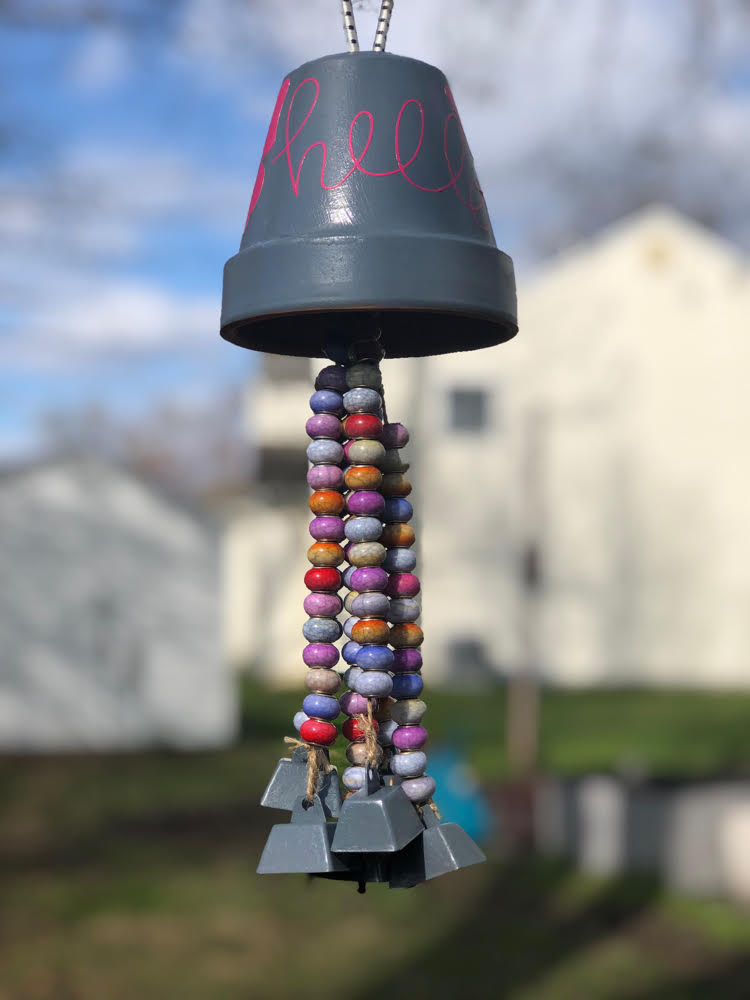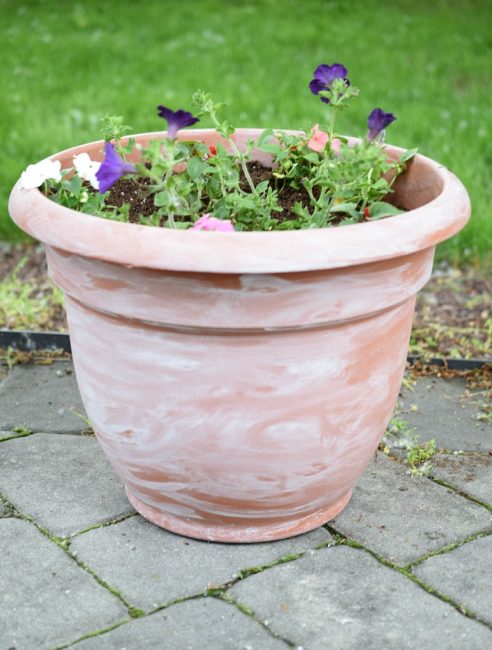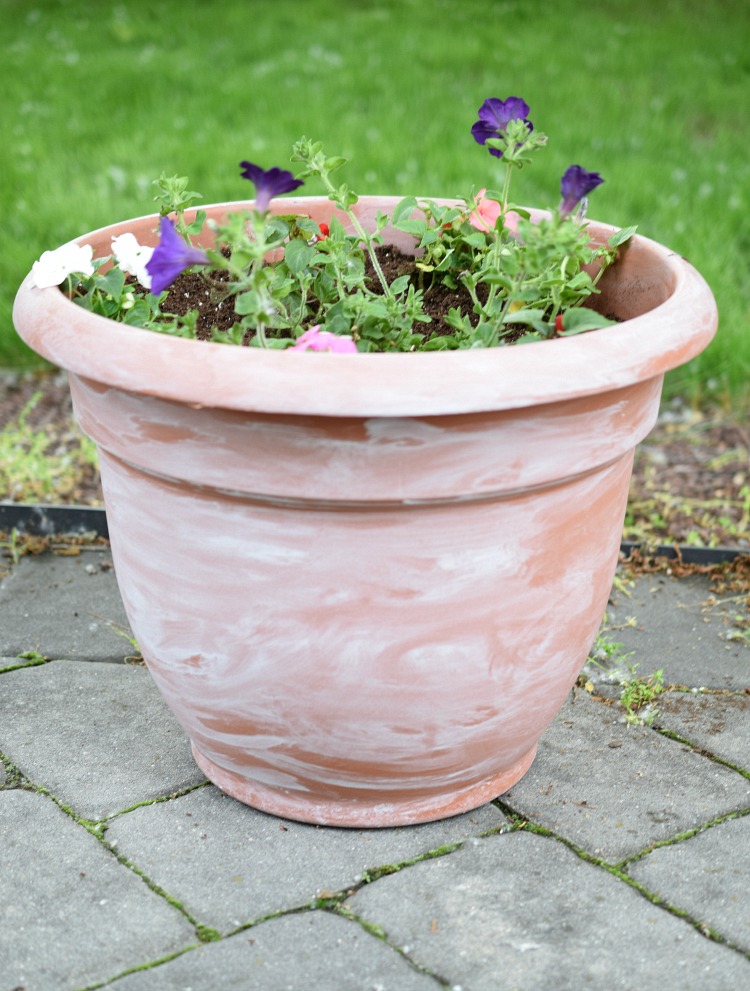 Planning a Spring Raised Patio Garden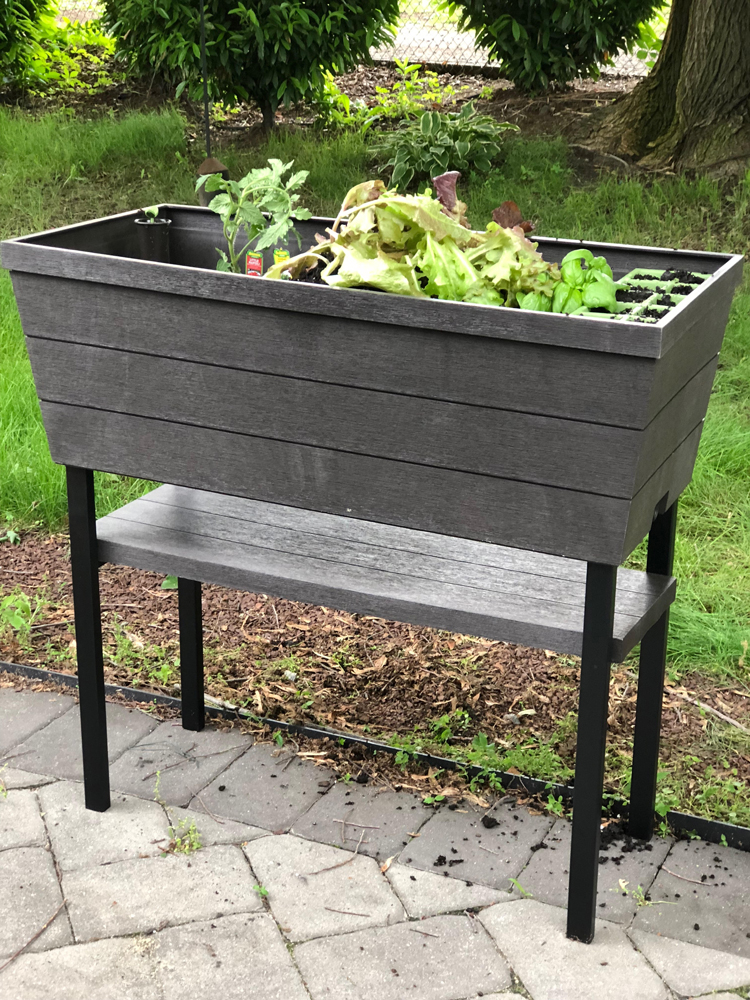 Pink Strawberry Cheesecake Pie