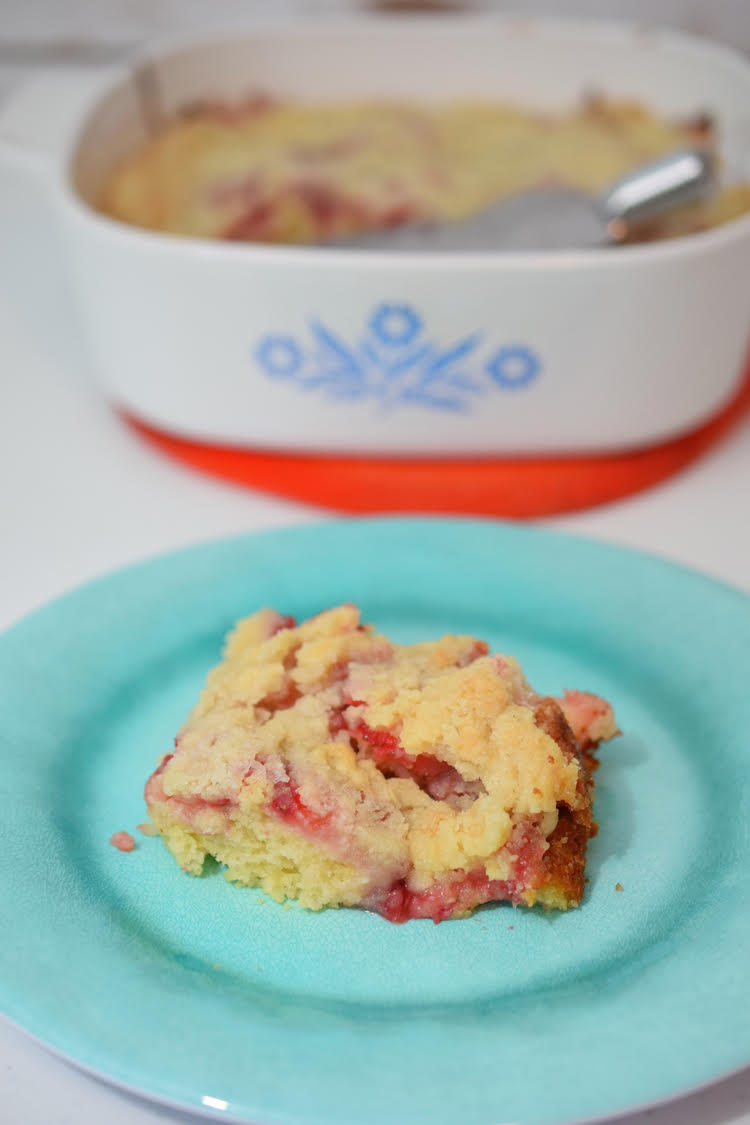 Welcome to the Taste Creations blog hop! Every month, my blogging friends and I get together to share recipes! Today we are featuring recipes related to New Year's ambitions and resolutions. This year (2020) is the last full year that my daughters will be living at home before going to college. So my resolution for this year is to enjoy our time together as much as possible! Over the summer, I used to make a super simple and delicious strawberry coffee cake recipe for them by The SemiSweet Sisters.
After summer passed and the school year kicked in, I forgot all about this wonderful strawberry coffee cake recipe! This past weekend, I resolved to make the strawberry cake for them again — they love it so much! Plus, this treat is healthier than some of the other treats we enjoy together (there is so much chocolate candy in our house from the holidays) since it features fresh strawberries!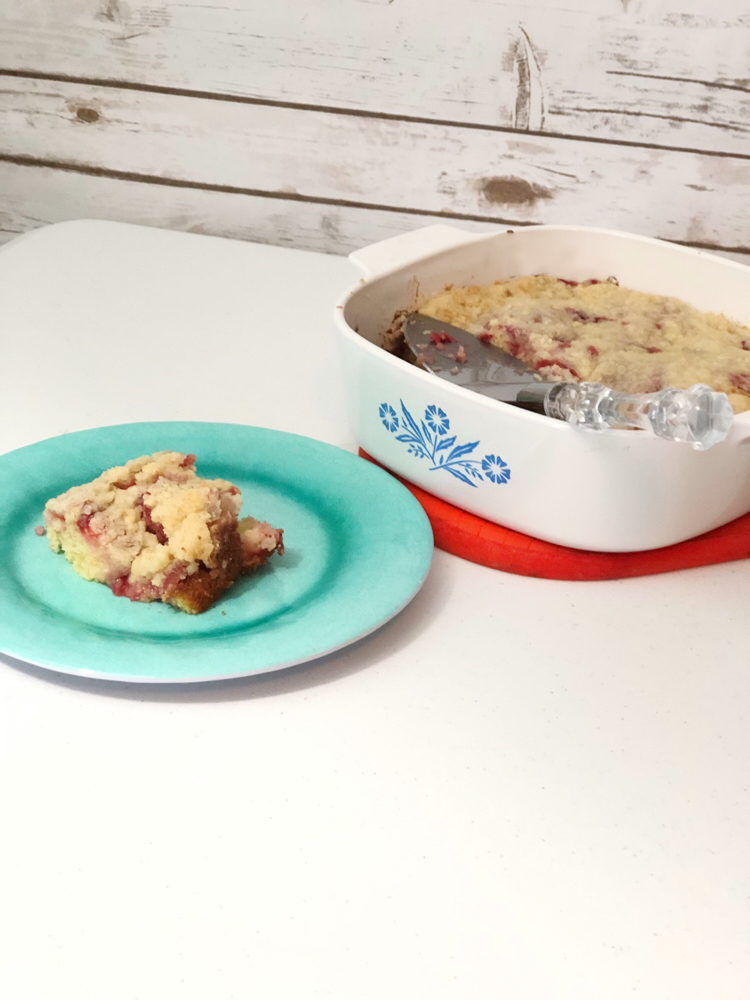 Be sure to check out my friends' recipes for 2020 New Year resolutions and ambitions at the bottom of this post!
Strawberry Coffee Cake Recipe
(by the Semisweet Sisters)
INGREDIENTS
1 cup flour
½ cup sugar
2 teaspoons baking powder
½ teaspoon salt
1 egg
½ cup milk
1 teaspoon vanilla
2 tablespoons of melted butter
2 cups fresh strawberries, sliced
Topping:
½ cup flour
½ cup sugar
¼ cup cold butter
INSTRUCTIONS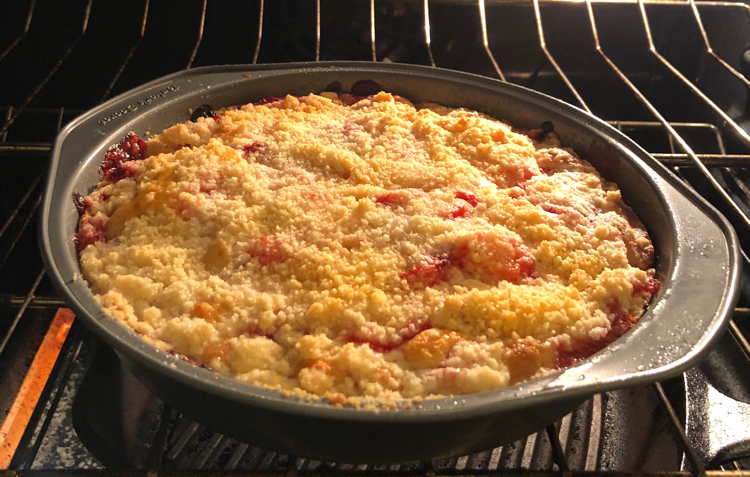 – preheat oven to 375
– in small mixing bowl stir flour, sugar, baking powder and salt
– in another medium bowl add egg, milk, melted butter, vanilla and stir until blended
– add the dry ingredients to the medium sized bowl
– stir until moist
– pour mixture into greased 8 inch square pan or round cake pan
– place sliced strawberries over the mixture
Topping:
— If you have a food processor, add flour, sugar, and cold butter to processor and mix until well blended and crumbly
– sprinkle mixture over the strawberries
– if you don't have a food processor, you can use a pastry blender to blend the topping, or even two small knives
– bake at 375 for 30-35 min.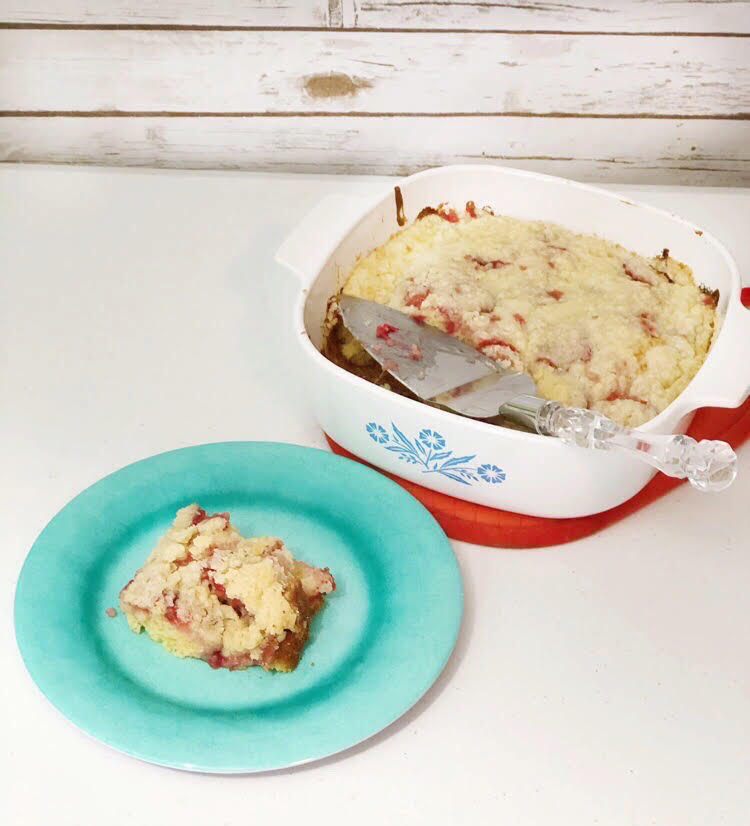 Be sure to try this recipe! It's so easy to put together and is eaten up so quickly! It is sure to be a hit!
Now, check out my friends' recipes for the New Year!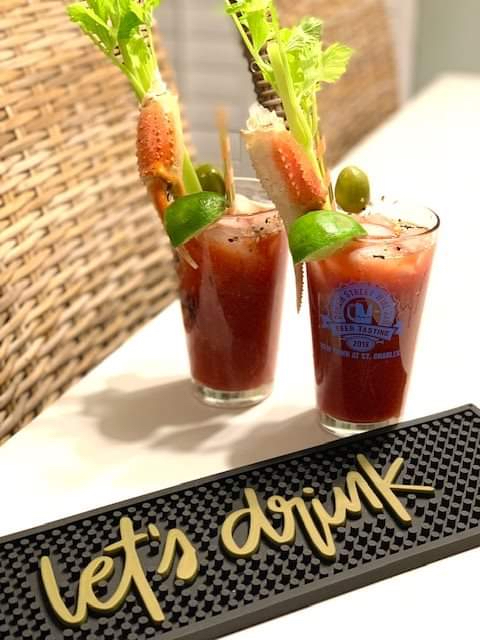 Keto Bloody Mary — Our Good Life
You Might Also Like