This post contains Amazon affiliate links. These links cost you nothing, but may earn a commission that helps to fund this blog.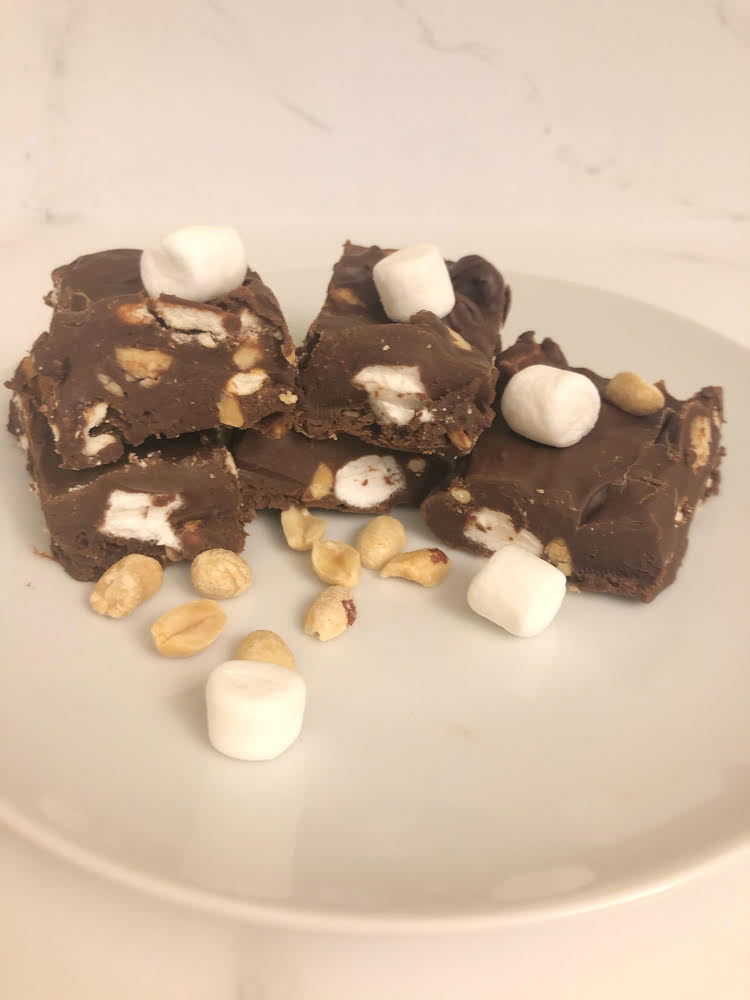 Welcome to the Taste Creations blog hop! Once a month, my blogging friends and I get together to share recipes along a shared theme. This month's theme is rocky road! I decided to make up a batch of quick and easy pretzel rocky road fudge! My husband, our teens and I all love chocolate, so this simple to make fudge is a hit! My blogging friends are also sharing rocky road recipes today. Check the bottom of this post for the links to their fabulous recipes!
Easy Pretzel Rocky Road Fudge Recipe
If you are like me, you are bound to have a chocolate craze often – or even daily! If you do love chocolate, this recipe for quick pretzel rocky road fudge is super easy to make – plus, you can make it with ingredients that you might already have in your baking stash!
Baking Tools
These are the baking tools I used to whip up my quick pretzel rocky road fudge. It doesn't take much besides these tools (and your microwave and refrigerator) to make this fudge! It couldn't get any easier!
8×8 Porcelain Baking Dishes (Two)
Mixing Bowl (Glass or ceramic)
Quick and Easy Pretzel Rocky Road Fudge Recipe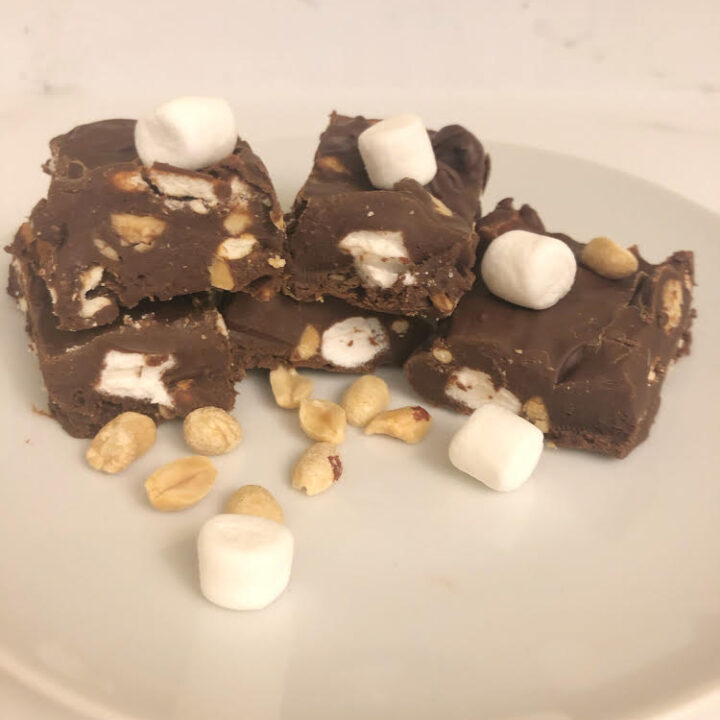 Quick Pretzel Rocky Road Fudge
Yield:
2 8x8 baking dishes of pretzel rocky road fudge
Total Time:
2 hours
15 minutes
Quick and delicious pretzel rocky road fudge. All you need to make this is a spatula, baking dishes, a ceramic or glass mixing bowl, a microwave and your fridge!
Ingredients
2 cups semi-sweet chocolate chips
14 ounces sweetened condensed milk
1/4 cup butter
1 teaspoon vanilla extract
2 cups miniature marshmallows
1 cup salted peanuts
1/4 cup halved pretzel sticks
Instructions
Add the sweetened condensed milk, chocolate chips, and the butter to a medium size ceramic bowl and heat in the microwave for 90 seconds.

Stir to combine and heat another 15 seconds if needed.
Add the vamilla extract and stir until smooth. Stir in the peanuts, pretzels and marshmallows and spread the mixture into 2 parchment lined baking dishes.
(If you don't have parchment paper, you can grease the baking dishes with butter.)
Spread the chocolate mixture with a spatula to about a 1-inch thickness.
Chill the fudge in your refrigerator until it is ready to serve.
Slice the fudge into squares and store it in an airtight container in the refrigerator for up to two weeks. Enjoy!
Hope you enjoy this recipe! This recipe has already become a family favorite!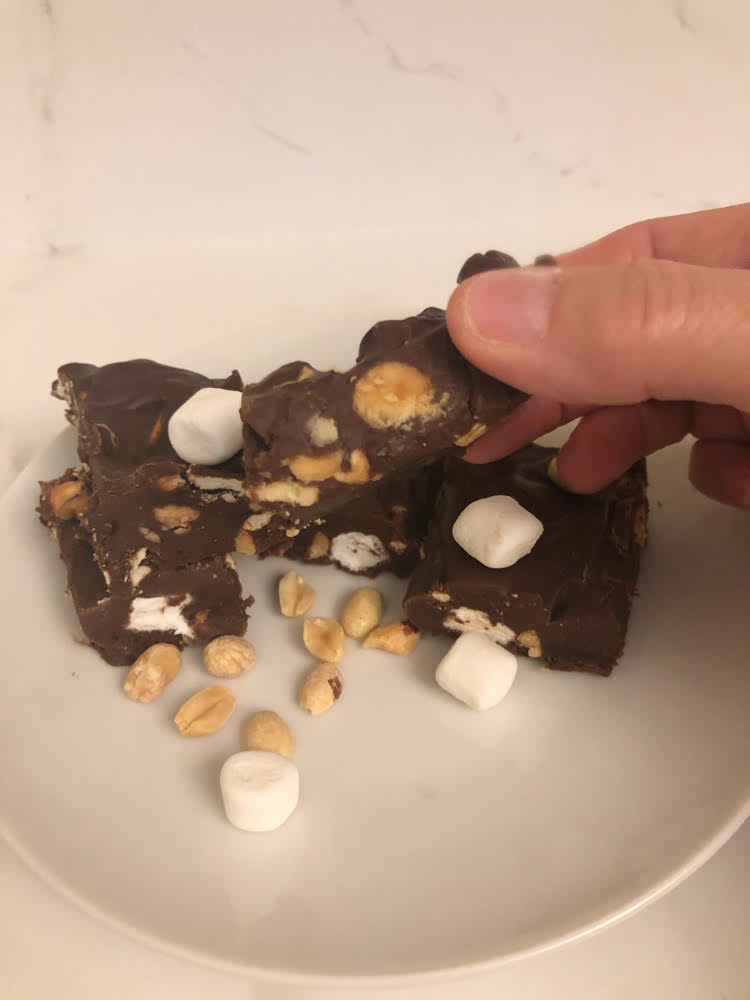 More Rocky Road Recipes
More Quick and Easy Desserts