This post contains Amazon affiliate links.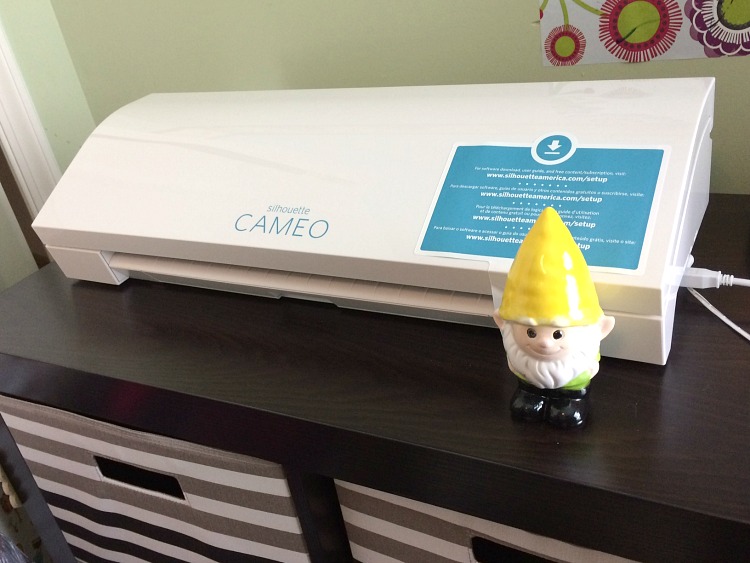 Welcome to Friday Finds! On Fridays, I like to review products that I have tried and loved. Today I am reviewing my Silhouette Cameo
vinyl cutting machine. I actually got my machine more than 2 years ago, and only am just starting to learn it. I really enjoyed using the Silhouette Cameo
over the holiday season, and am finding that it's fairly simple to learn. Read this Silhouette Cameo review to find out how this machine can up your crafting skills!
What is a Silhouette Cameo?
A Silhouette Cameo
is sort of like a printer, but instead of printing out ink, it cuts shapes and designs for you on paper, vinyl, fabric, or heat transfer material. (But you can also do sketches with Silhouette Sketch Pens in your Silhouette Cameo, too. I haven't tried those yet!) You can also use the Silhouette Cameo to design you own stencils for painting signs, etc., and for etching glass.
How to Use the Silhouette Cameo
The Silhouette Cameo comes with its own software in which you can create your designs, as you can see below.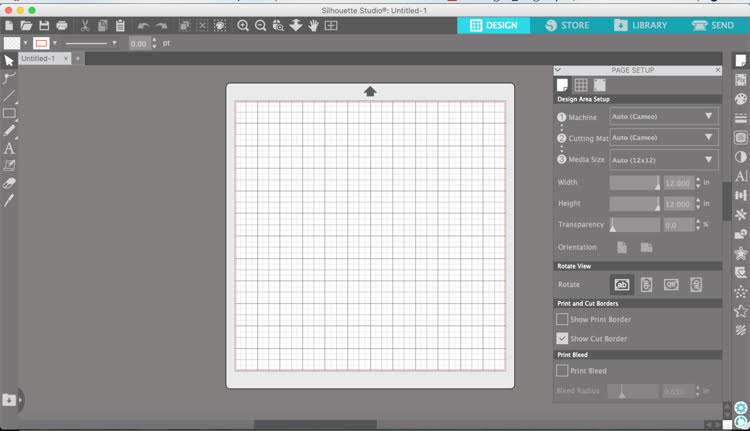 I am a beginner, so for my first Silhouette Cameo projects, I mostly worked with simple one-color designs for my first projects, like the wood slice Christmas ornaments I made. (You can see how I designed some of the ornaments with Silhouette Cameo's software, below.)
You use the Silhouette Cameo software to make and size your designs, and to send them to your Silhouette Cameo to be cut out in vinyl or paper, etc.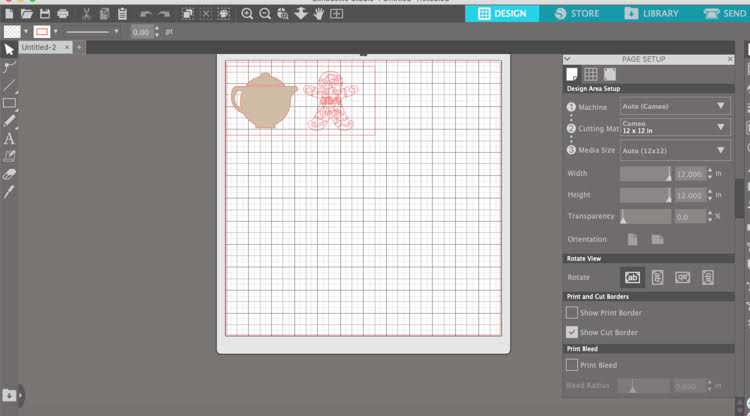 Currently, I have my Silhouette Cameo in my craft room – I am hoping to redesign and organize my craft room this year!
I got the Silhouette Cameo Dust Cover
dust cover you see in the photo above from Amazon.
Through the Silhouette software that comes with the Silhouette Cameo, you have access to the Silhouette Store, where you can buy designs and fonts to use in your software and crafting. (These designs can sometimes cost as little as less than $1 for basic personal use.)
Fun Vinyl Cutting Silhouette Projects
For Christmas, I did several vinyl cutting projects with my Silhouette. For some projects, I used free designs that I already had in the Silhouette software program, and for other projects, I purchased and downloaded new designs from the Silhouette Cameo store.
I made the below kitchen-themed wood slice ornaments for a metal ornament tree I have on a half wall between my family room and my kitchen. I cut the vinyl designs you see on the wood slices with my Silhouette Cameo machine.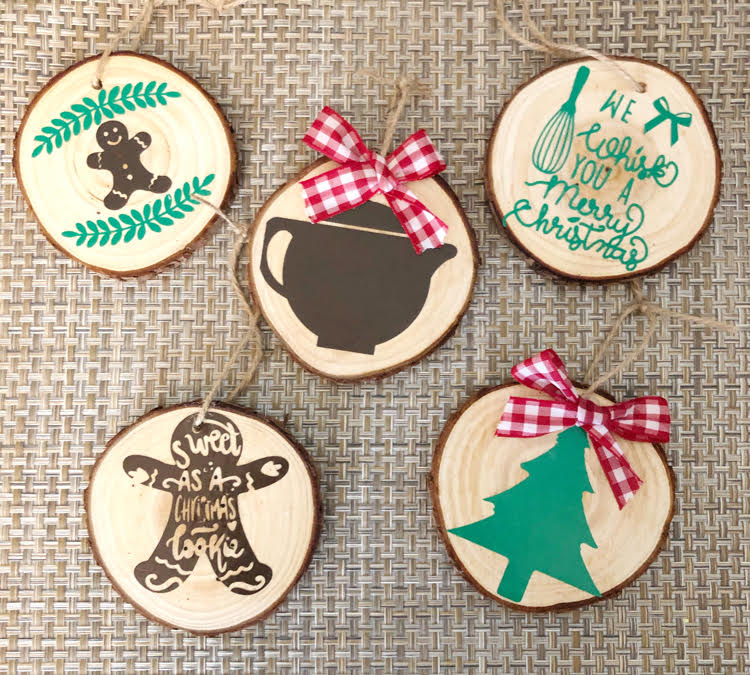 It was very easy to cut out the vinyl designs with my Silhouette Cameo and to apply them to rustic wood slices.
I also made the custom Christmas mini wood slice ornaments shown below. I gave some of these ornaments to friends, and I hung some others on my white pencil slim Christmas tree.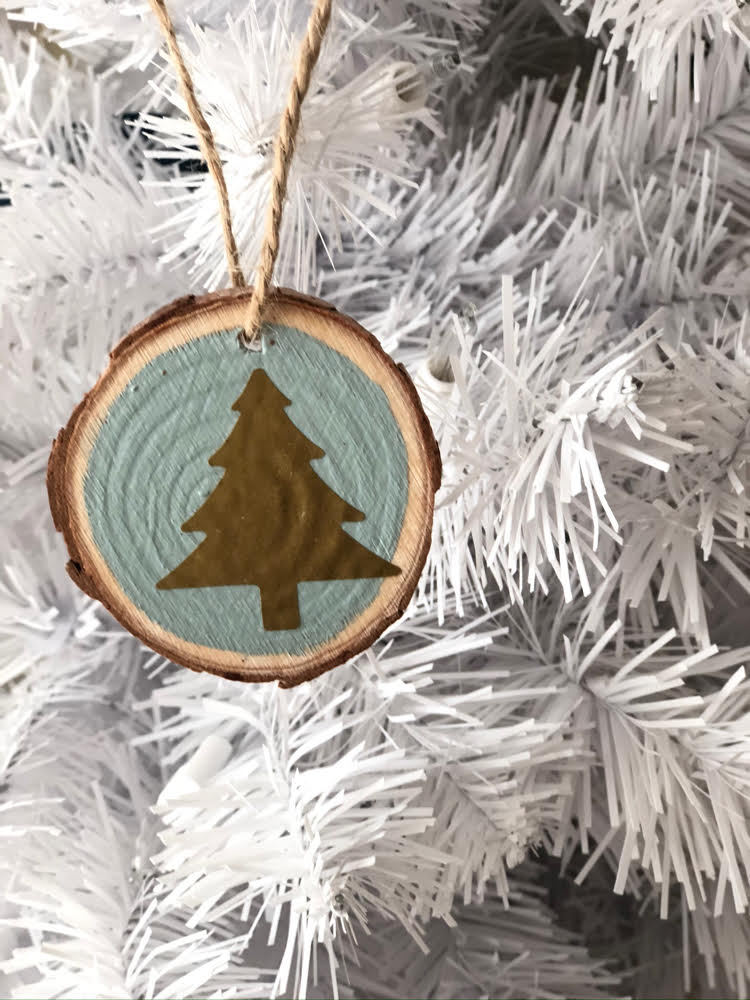 In December, my daughter learned that she's been accepted to Smith College, starting with the 2021 fall term. She is very excited!
I used my Silhouette Cameo machine to make a quick vinyl laptop sticker for her. Smith students are called "Smithies," so I made her a Smithie 2025 sticker. She put it on her laptop right away. I am proud of how hard she worked to get into the college of her choice!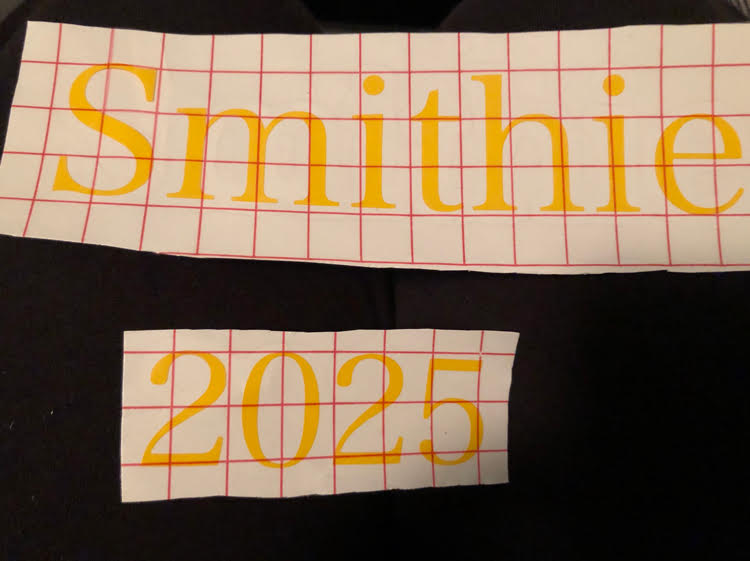 My other daughter is waiting to hear from her first choice college in February. So I made her a Beatles themed "Here Comes the Sun" laptop sticker so she could have a sticker, too. (She loves the Beatles like I do!)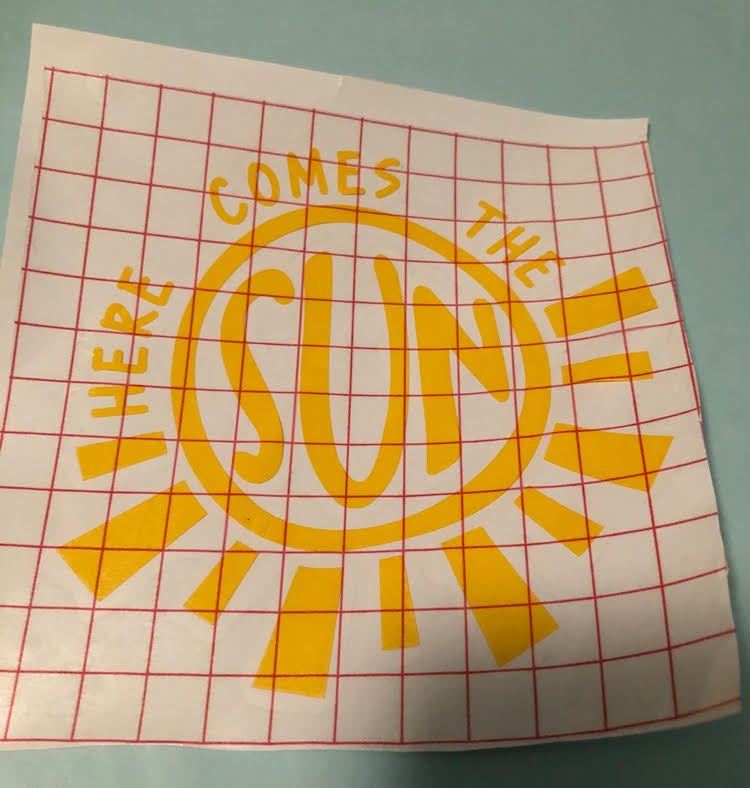 Once my other daughter knows where she is going to college, I'd like to make a personalized college water bottle for both daughters. (My friend, Carrie of Curly Crafty Mom, shows how to personalize a water bottle with vinyl with a Silhouette Cameo in this Silhouette tutorial post.)
I've seen tutorials on how to use vinyl cutting machines like the Silhouette to make custom photo mats. I just ordered my daughters' senior photos, so I hope to make custom mats with their high school's initials on them for their photos. I plan to use cardstock in one of their school's colors (blue) for the custom photo mats.
I also purchased some heat transfer vinyl recently (which is often used for fabric projects), and would like to make some college themed T-shirts for my daughters. I am looking forward to learning new projects to do with my Silhouette Cameo
!
Check out my Silhouette board for lots of Silhouette Cameo project ideas!
Pin this review for later.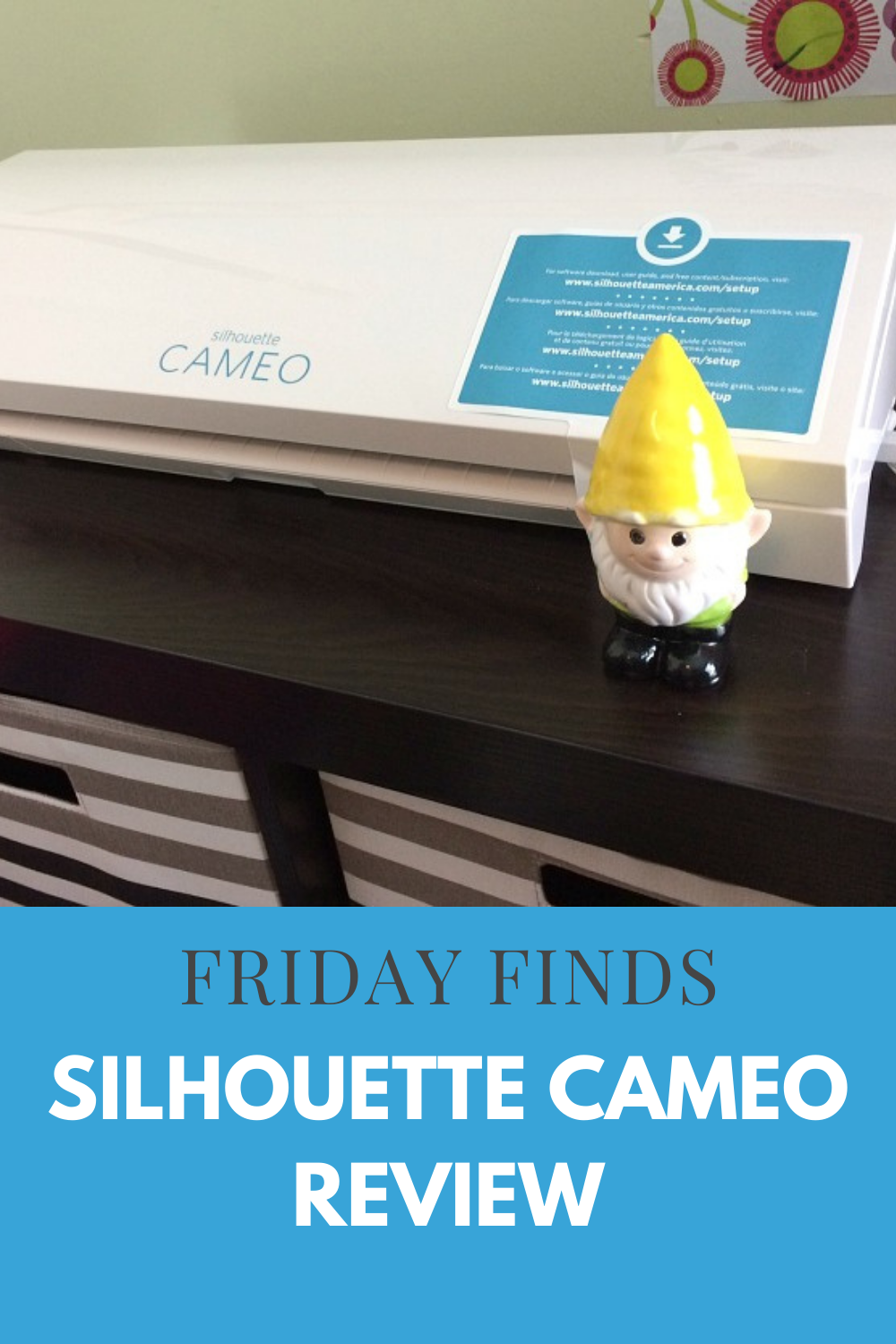 You Might Also Like