This post contains Amazon affiliate links.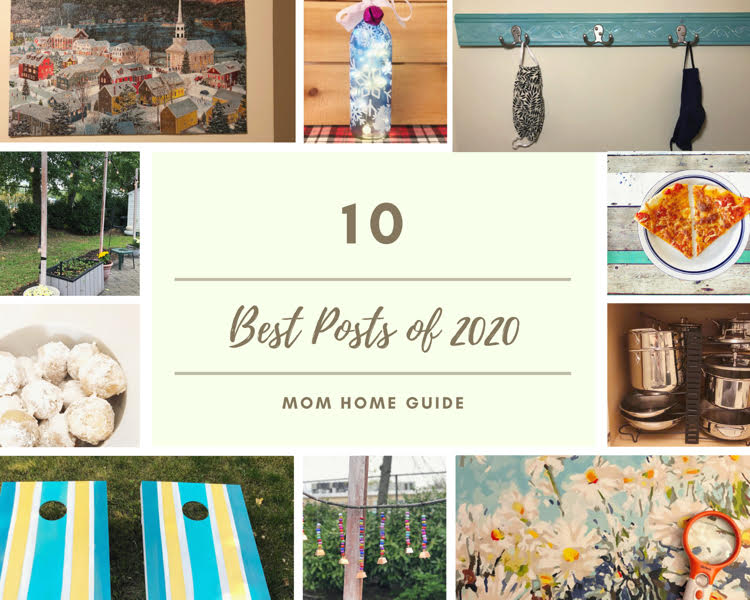 Well — 2020 is almost over! It's certainly been a year! It hasn't been the best of years, but at least I've gotten some fun projects done this year. Today I am taking the opportunity to share the projects and recipes from 2020 that have been most popular with Mom Home Guide's readers!
Here's wishing everyone a happy and healthy New Year and hoping that 2021 will be a better year for us all.
Last year I did a few wine bottle
crafts.I discovered the fun of using transparent colored spray paint for glass. I made a Corpse Bride lighted wine bottle for Halloween, as well as a lit snowflake wine bottle.
I like the soft glow that the spray painted and decorated, lit wine bottles lend to a room. These wine bottles can be made for any season, and are a fun decor element to add to a kitchen or any room. I decorated my holiday wine bottles with some Snowflake Window Decals
and some Mod Podge
. I got inexpensive, Warm White Starry String Lights to light the bottles with.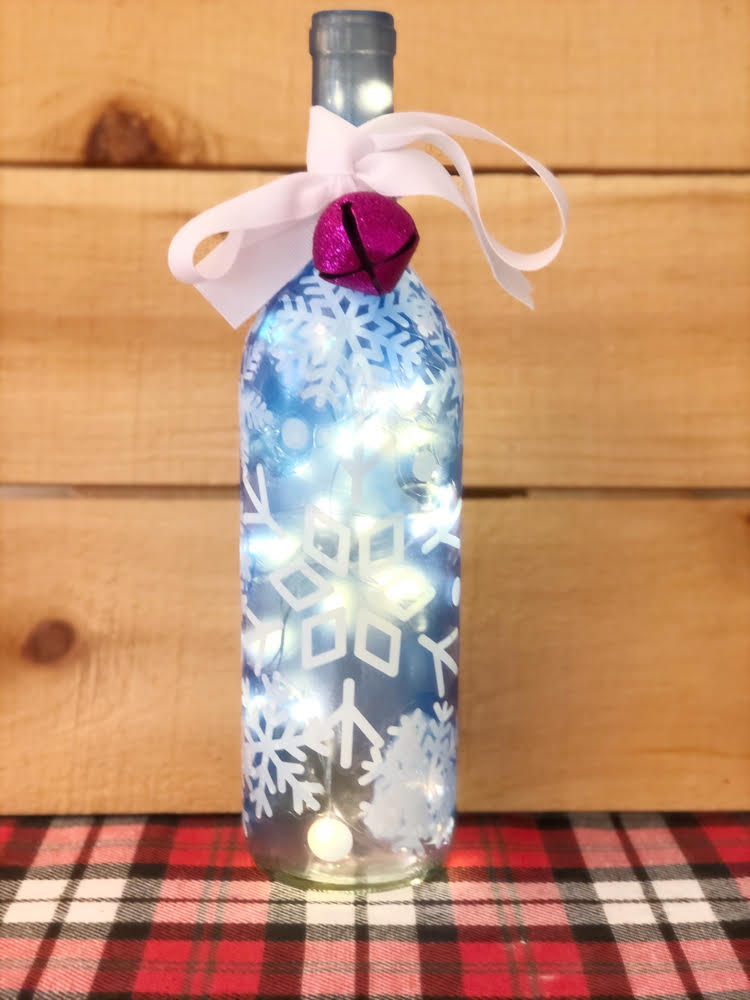 Over a year ago, I added DIY string light posts to my backyard for a get-together my daughters hosted for some friends. I thought it'd be fun to add some DIY decor to the string light posts, so I made some DIY wind chimes from a twig, some beads and some mini cowbells.
My wind chimes were really easy and quick to make. I might want to make some more of these this spring!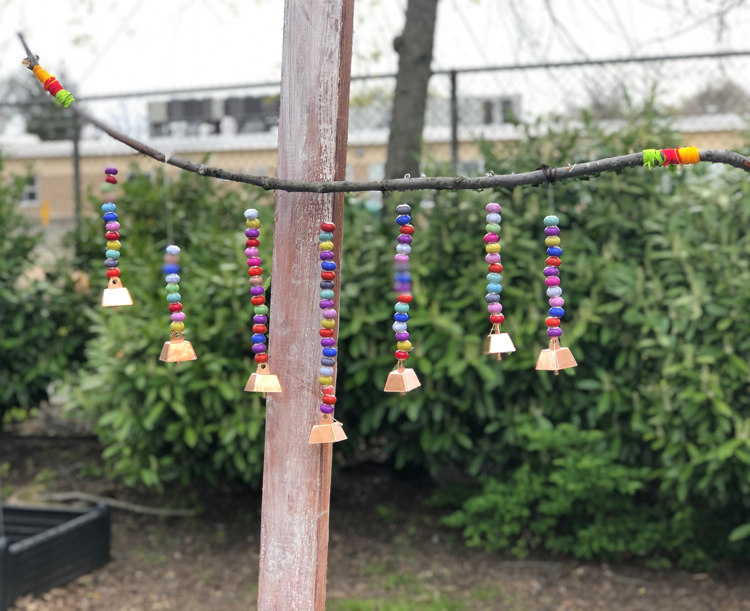 Saving & Hanging a Jigsaw Puzzle Without a Frame
Early on after the virus hit, and my daughters, husband and I were mostly sheltering at home, my daughters completed a jigsaw puzzle. The puzzle is of the town Stowe, Vermont, where my husband, daughters and I vacationed together one summer. We wanted to preserve and frame the jigsaw puzzle, but I had no frame and very little glue.
Luckily, I discovered a method of preserving and hanging a jigsaw puzzle just using some duct tape and some Command Strips! To hang and save a jigsaw puzzle this way, a few Command Strips and a roll of duct tape is all you need! (Other strong tape, like packing tape, might work as well.)
I hung the jigsaw puzzle up a few months ago in our upstairs hallway, and it's still there today.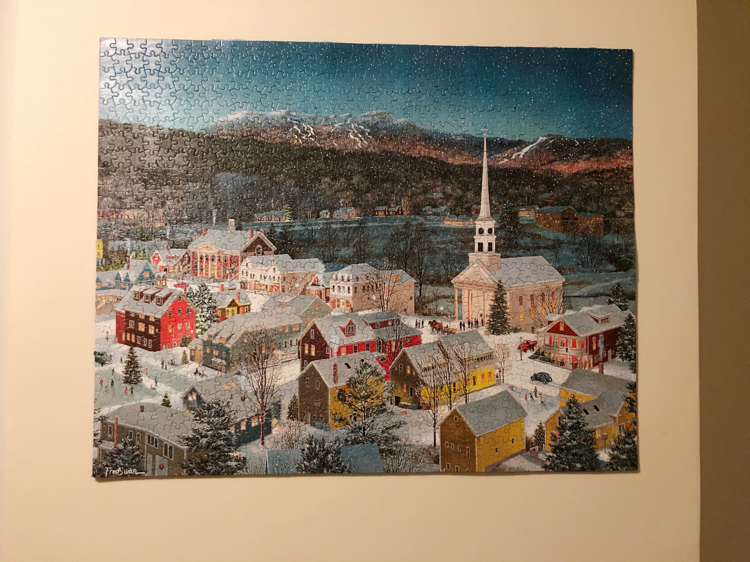 DIY Face Mask Rack
Face masks became a needed accessory in 2020 – having a place to store them also became necessary! So, I made an easy and quick face mask rack with a leftover piece of molding and some hooks. It was quite easy to put together!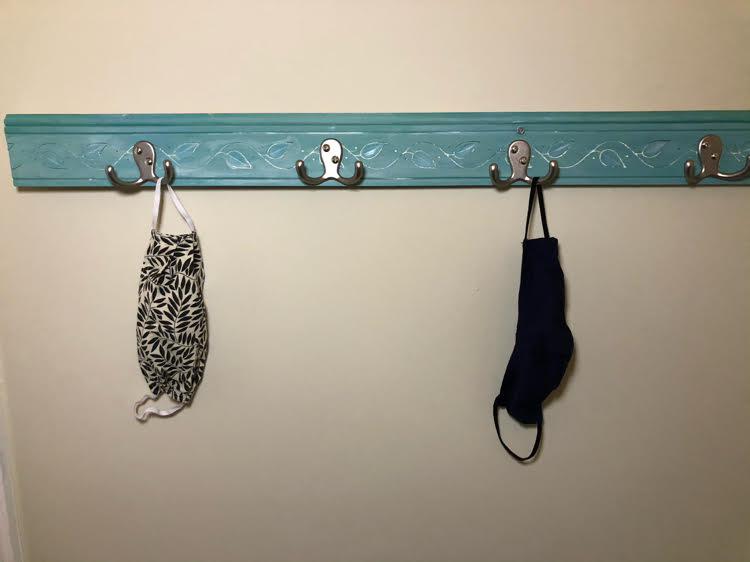 I put up the rack behind my bedroom door and added a beautiful acrylic print of a sunflower field above it. The area has become a pretty focal spot in my room!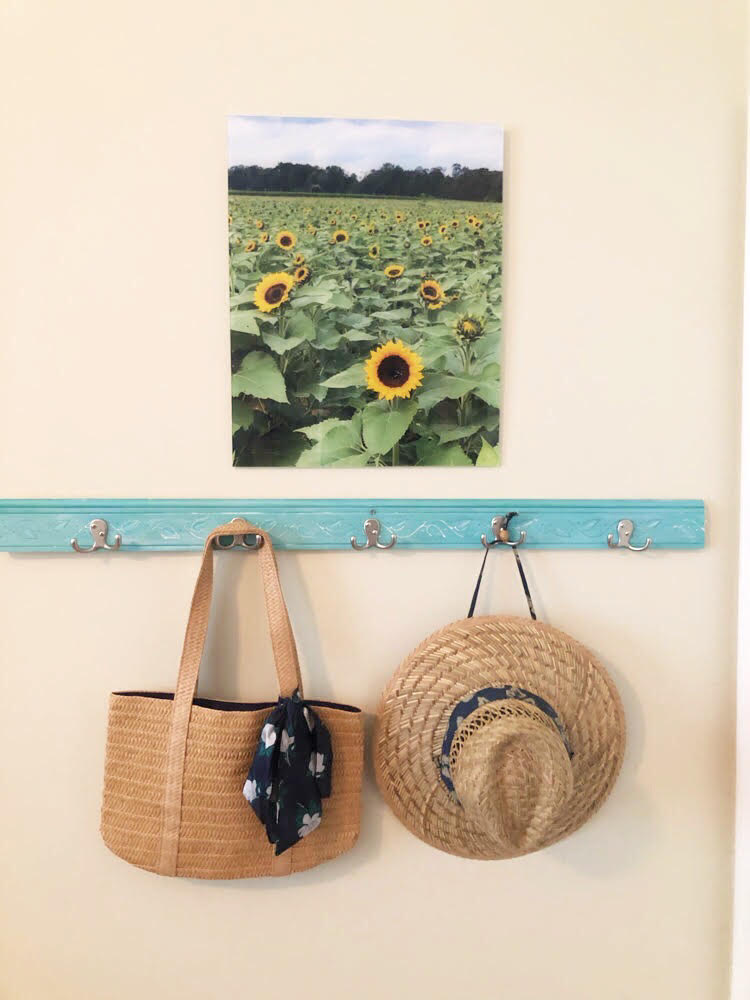 In 2019, I put up some easy patio planter posts on my patio so I could add lighting for an outdoor party that my daughters hosted. This year, I made two more posts to add some more patio string lights. My easy lighting solution has made it possible for my family and me to enjoy our patio even after the sun goes down.
To add some string lights to the patio, I sunk some wood posts (that I stained and white washed) in quick-setting cement in large planters. Then I added hooks to the top of each post. This was an easy and fun project, and not very expensive for so much backyard lighting!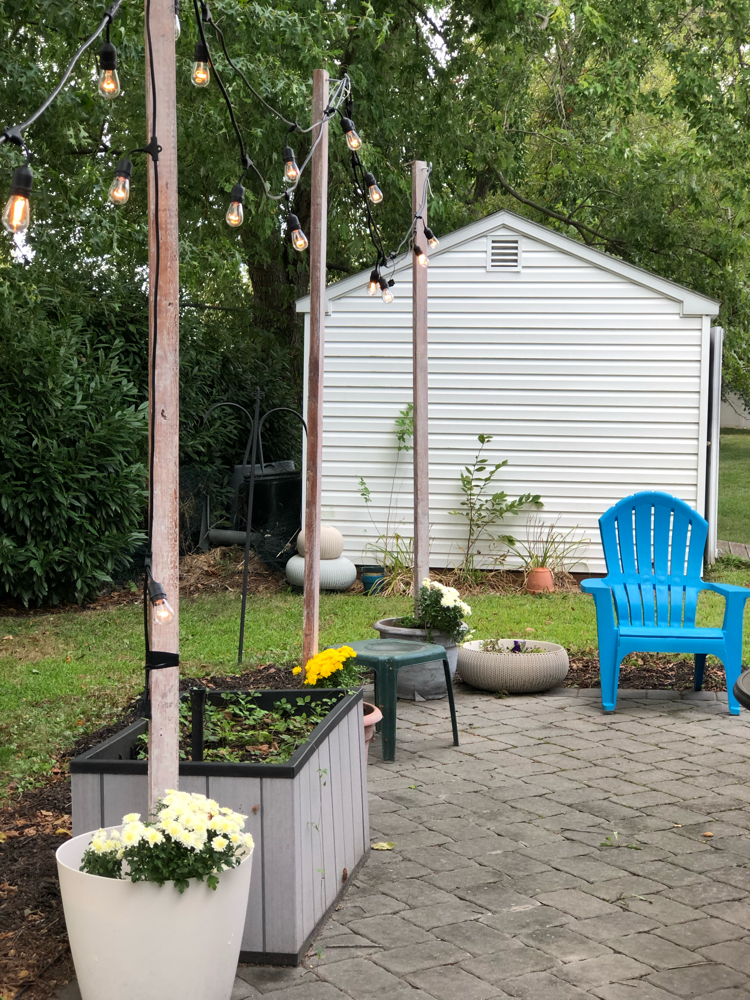 My husband gifted me with a cornhole set more than 2 years ago. I had been wanting a set for a long time! The set came unpainted – I finally painted my cornhole boards this past summer! I decided to go with an easy colorful striped pattern to make my life easier, and chose spray paint to easily paint it! I am really happy with how my cornhole boards turned out! My family and I enjoyed these newly colorfully painted cornhole boards together this summer.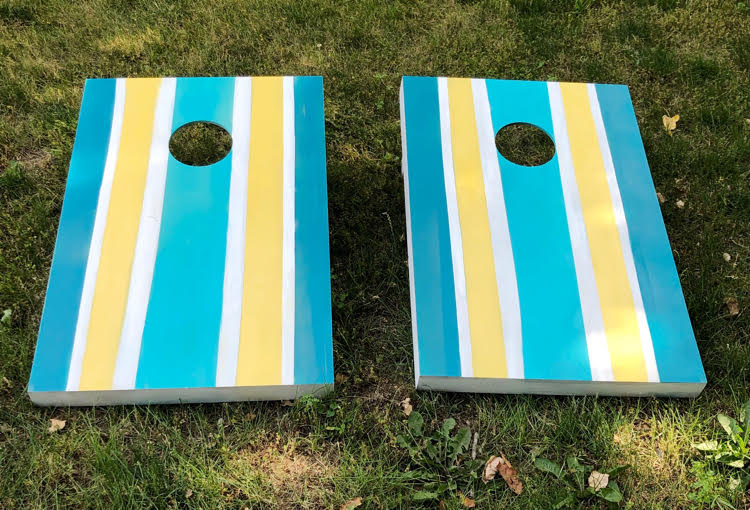 This is how the boards looked before I painted them.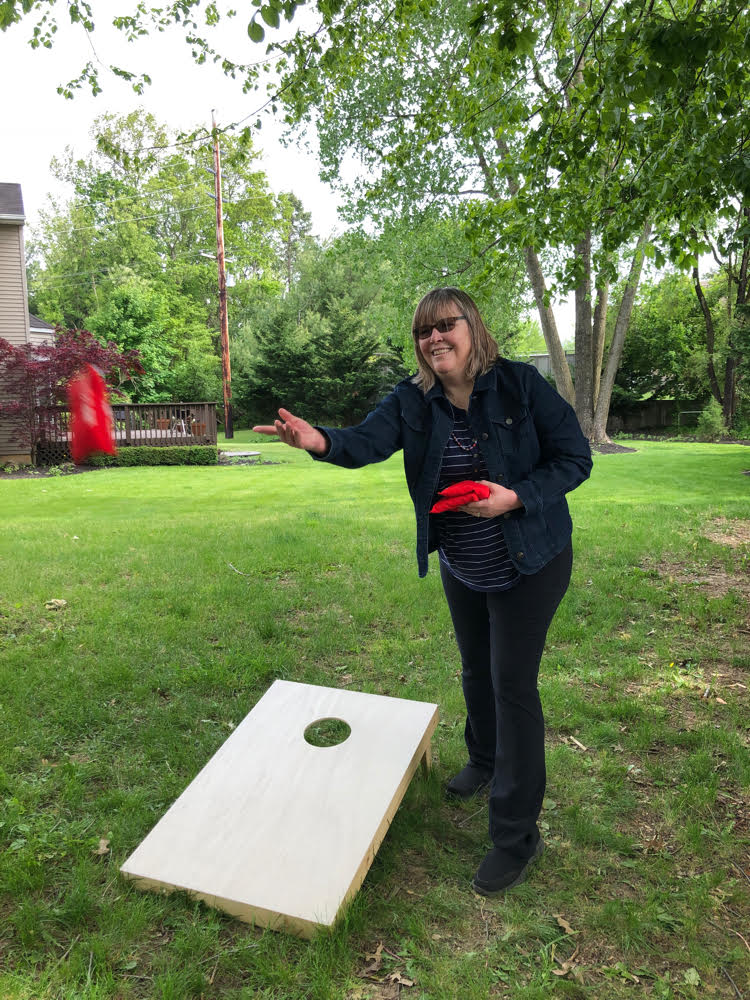 My dog enjoys playing cornhole, too – lol! (He likes stealing the sacks.)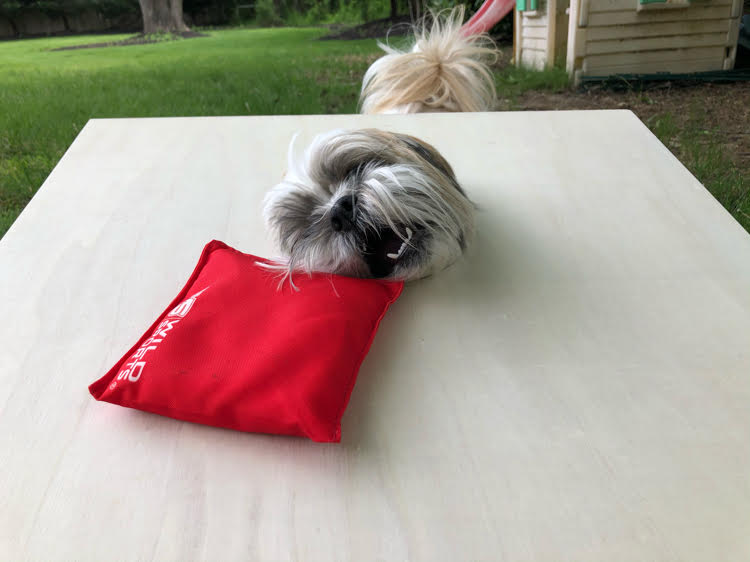 Air Fryer Zeppole
When my husband and I were dating, he introduced me to an Italian dessert, zeppole. Zeppole is sometimes made by deep frying balls of pizza dough and coating them in powdered sugar. I had some extra homemade pizza dough one day, so I made my own zeppole with my air fryer. (I have a Midea Air Fryer.)
If you have some pizza dough on hand (whether homemade or store bought), this is a quick and tasty treat!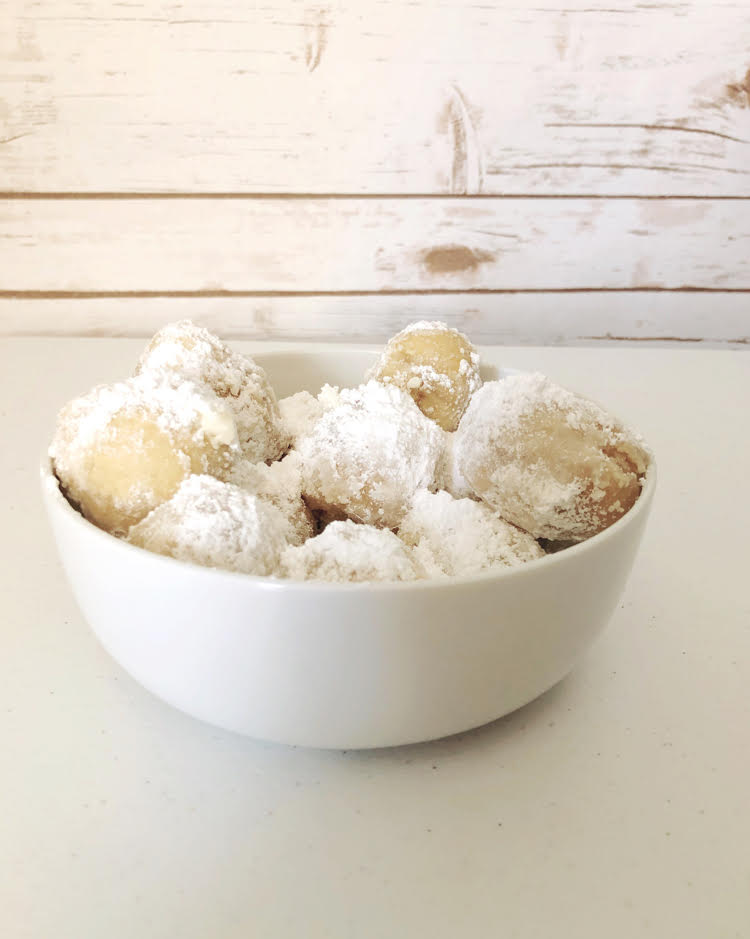 Pots and Pans Cabinet Organizer
Last Christmas, my husband gave me a new All-Clad Brushed D5 Stainless Cookware Set (10-piece pots and pans set)! I found the GeekDigg Pot Rack Organizer on Amazon, which allowed me to neatly organize all my new pots and pans in one cabinet!
At only about $25, this organizer is a great investment – it's simple to put together. It's also sturdy and can be reconfigured to fit my collection of new pots and pans.
Being the saver (I might even be a bit of a hoarder) that I am, I kept some of my old pots and pans. I'm thinking of getting another GeekDigg Pot Rack Organizer to organize those pots and pans in a separate cabinet.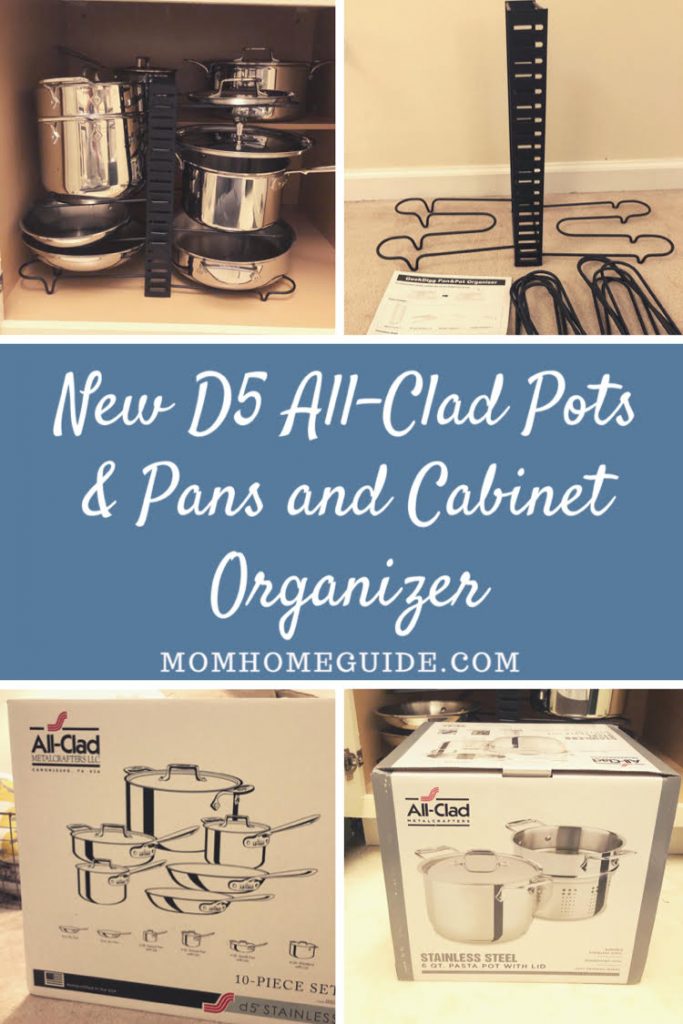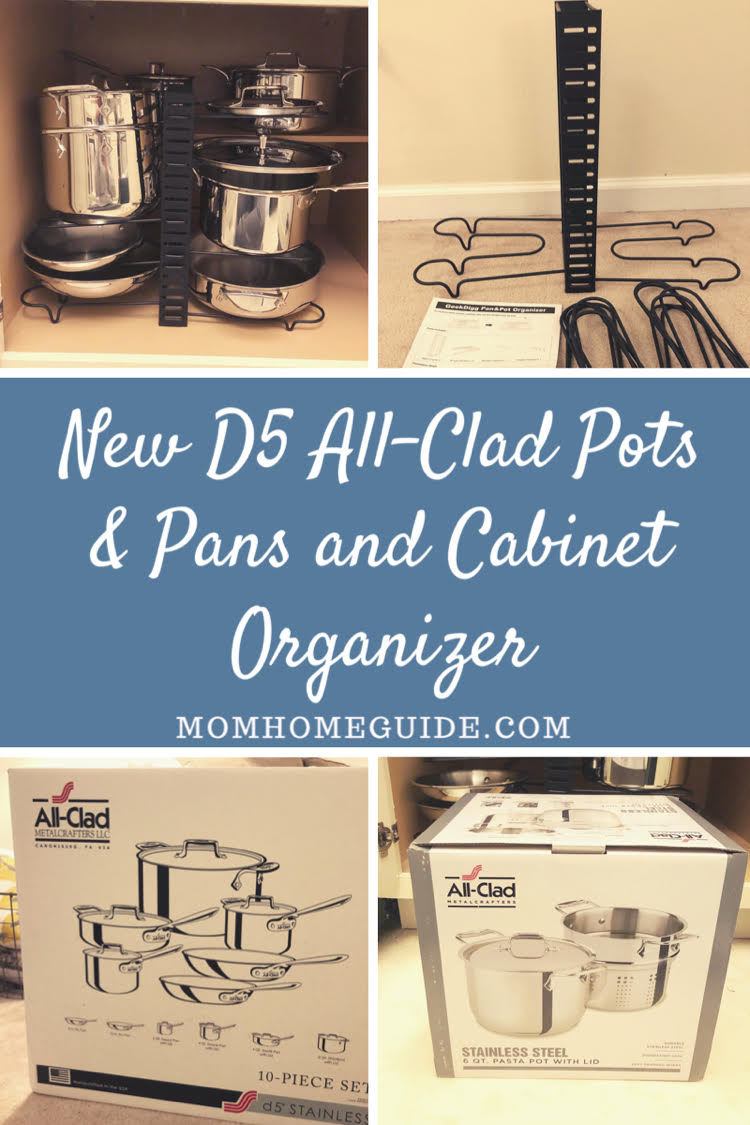 How to Frame & Hang a Paint By Numbers Canvas
This summer I completed my first paint by numbers canvas. The project seemed daunting at first, but once I got into it, I really enjoyed it! I painted the beautiful Field of Daisies canvas. After I painted it, I wanted to hang my beautiful and colorful painting in my home's living room.
I decided to use stretcher bars  ($7.99) to stretch, frame and hang my canvas. Stretching the canvas was easy with the stretcher bar set I used. All I needed to do was fit my stretcher bars together and then attach my painted canvas to the stretcher bars with the included thumbtacks. I had my painting up in minutes!
I've discovered that completing a paint by numbers canvas is an enjoyable and inexpensive way to get custom art for my home.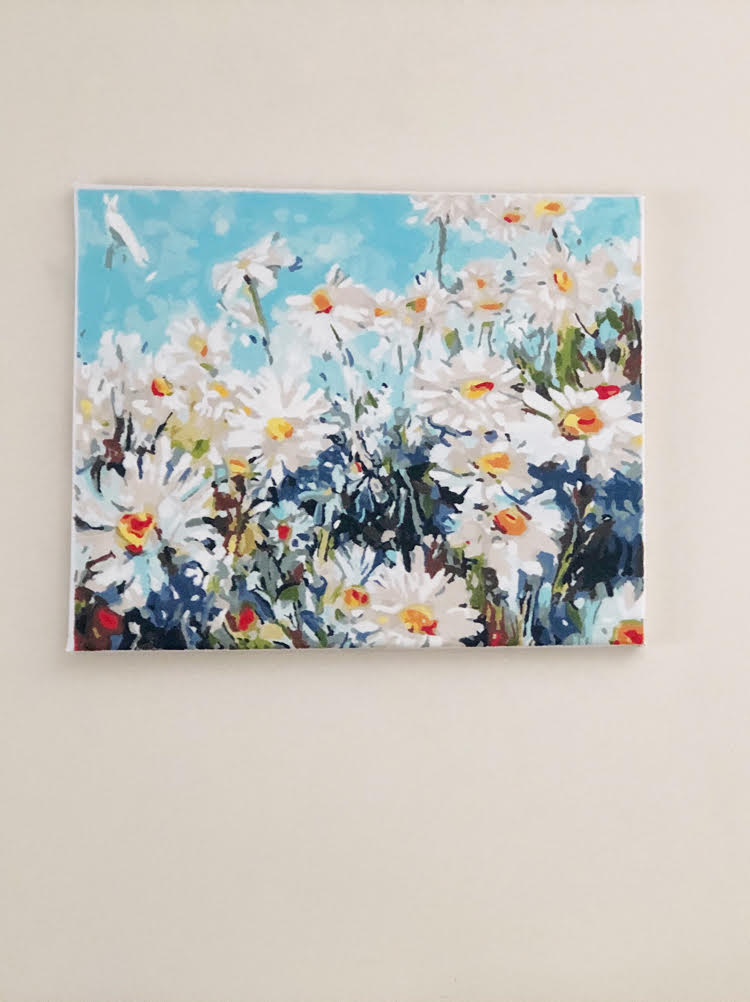 Beginner Paint by Number Tips & Tricks
While painting my paint by number canvas, I learned a lot along the way. The post in which I shared some of the best paint by number tips and tricks I learned was one of the most popular posts on Mom Home Guide in 2020.
In the post I wrote about the paint brushes that helped me to paint more efficiently and accurately, a super helpful magnifying glass (which aided in the super tiny paint by number sections) and the painting techniques that worked best for me.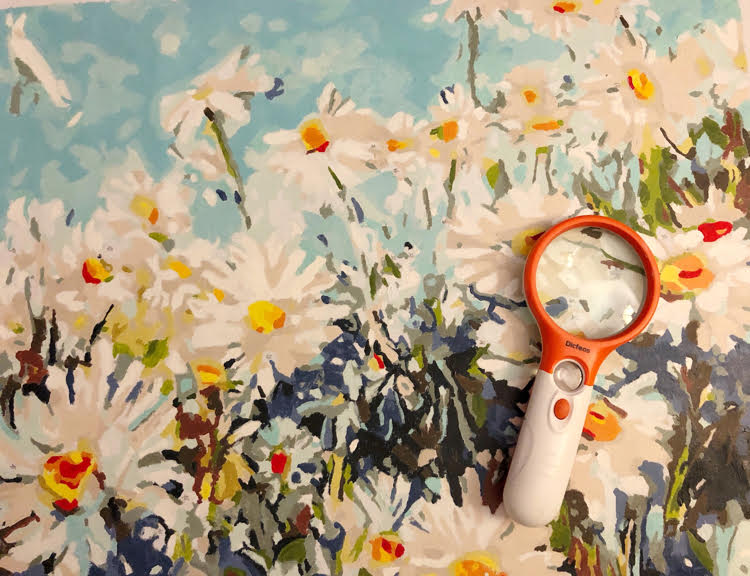 Homemade Pizza Recipe
This year, like many families, my husband, daughters and I spent more time at home. I learned many new things while at home – like how to make homemade pizza!
I make my pizza dough in my bread machine. If you don't have a bread machine, I've included a link to a very good pizza dough recipe by Rosemary of An Italian in my Kitchen that you can make without a bread maker.
My daughters have told me that they like my homemade pizza better than the pizza from the pizza restaurant in our town! Since learning how to make the homemade dough, I've made all sorts of varieties of homemade pizza for my family.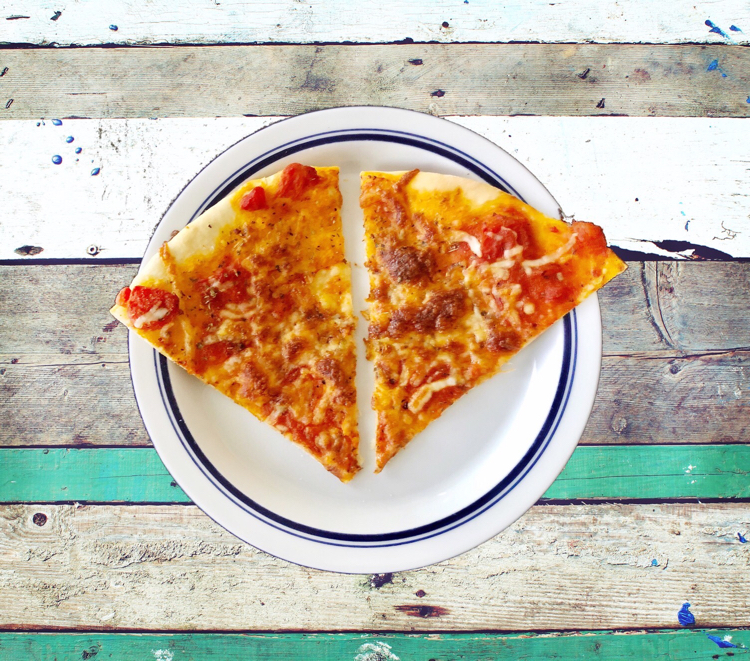 This completes the list of the 10 most popular posts of 2020 on Mom Home Guide! Here's wishing everyone a happy and healthy New Year in 2021!