This post contains Amazon affiliate links. These links don't cost you anything, but may earn me a small commission to help fund this blog. Thanks!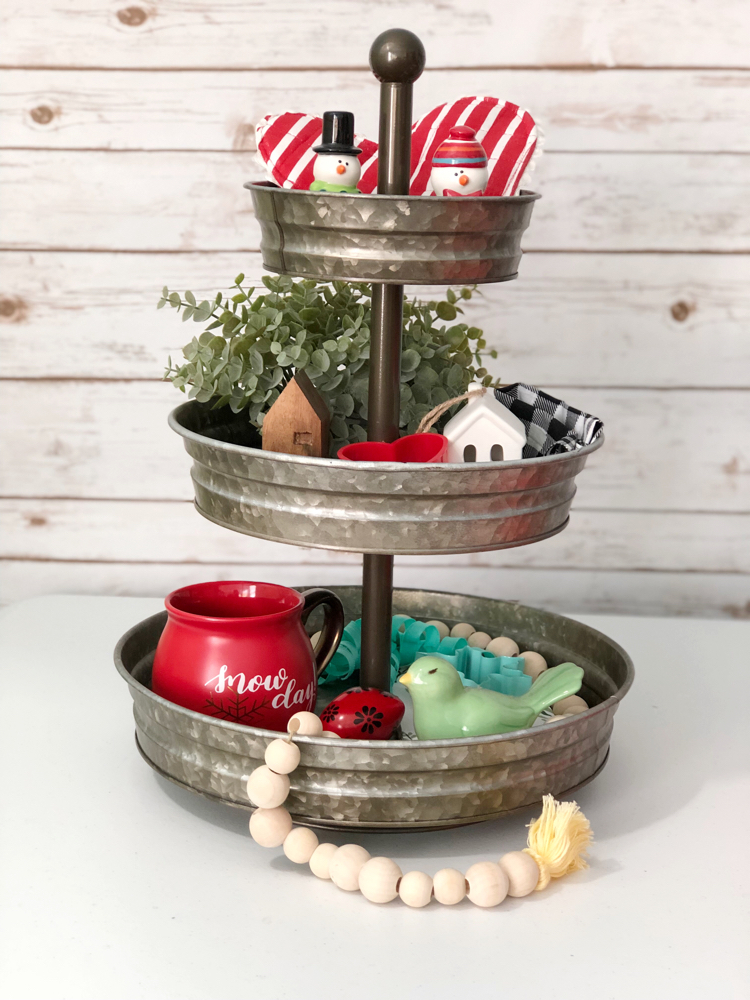 I've been following the tiered tray trend for a while now. Most tiered trays consist of 2-3 stacked above each other. I love how this one simple item can be styled in so many different ways! A tiered tray can be decorated by season/holiday (e.g., winter and Valentine's Day) or by room. My galvanized tin three-tiered tray
is a perfect fit for my kitchen's farmhouse-style table.
I love to decorate my three-tired tray for the holidays. I like how decorating the tray with just a few items can add a big holiday look to a small space! I am looking forward to decorating my tray for Valentine's Day this year. But before I do, I thought I'd take a look back at how I styled it for Valentine's Day last year. I decorated my tray with snowman salt and pepper shakers, a "Snow Day" mug, napkins, heart potholder and cookie cutters.
My friend, Carrie of
Curly Crafty Mom
, recently sent me some cute items for my birthday Among them were a sweet "home" rolling pin she customized for me, some Hershey kisses and a ceramic house that lights up Perhaps I can add some of those items to my Valentine's Day tiered tray!
I am always on the hunt for new items for my tiered tray. A great thing is that you don't have to spend a lot of money decorating a tiered tray. I often find great decor for the tray at the Target dollar spot and at the dollar store! Craft stores are also great places to find tiered tray decor. I often go thrift store shopping with my daughters, and find items for my tiered tray at thrift shops, too.
I like that a tiered tray can add fun holiday flair to any room without much effort or money! Some of the items I used on my tray have been gifted to me. (Carrie of Curly Crafty Mom gave me the beaded garlands and the potholder.) I got some of the other items at my local craft store for only a few dollars total. I also use several items that I already had on hand in my house for my tiered tray.
How to Style a Tiered Tray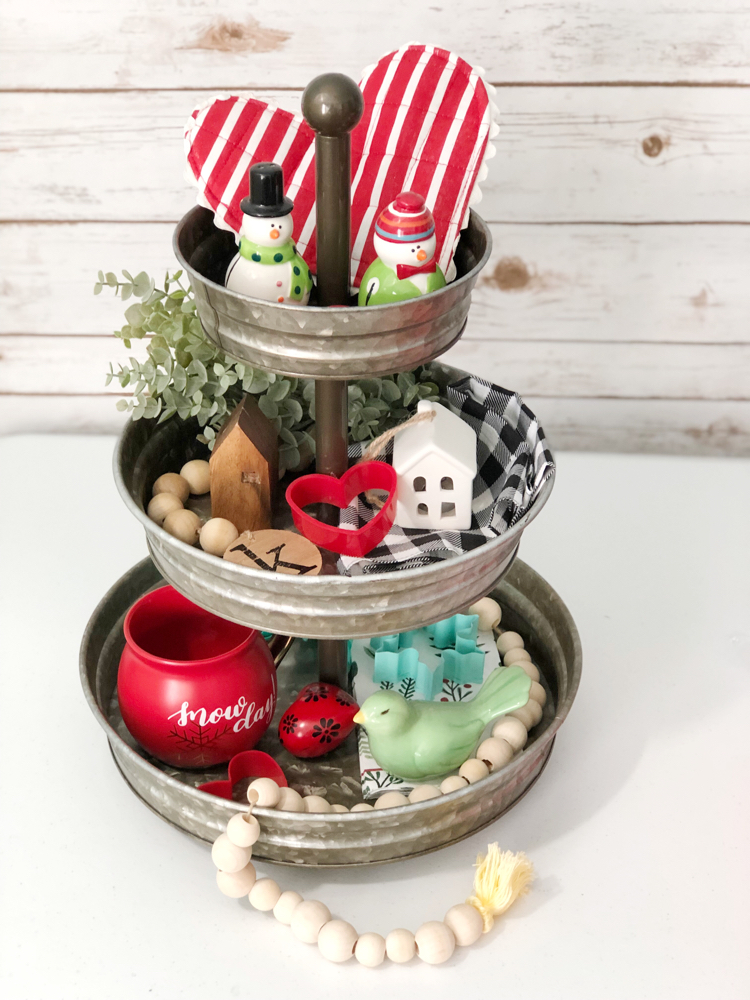 I've pinned many tiered trays on Pinterest and bookmarked just as many on Instagram. These tips I think are important for styling a tray:
1 – Choose Items of Various Textures and Mediums
To create visual interest on a tiered tray, it helps to vary the type of materials you use. For example, I used fabric, wood, metal, plastic and ceramics. Part of the fun of putting a tiered tray together is mixing and matching different items.
2 – Pick Items of Different Heights
Using items of different heights on a tiered tray helps add extra dimension. It's also nice to use taller items on the top tier for more visual interest.
3 – Choose a Unifying Color
It helps to use one color multiple times in a tiered tray display to tie all the levels together. I used red for Valentine's Day. It's it fun to change the color scheme throughout the seasons.
4 -Use What You Like
Part of what's so gratifying about decorating a tiered tray is using items that speak to me. I adore miniatures, so for me, styling a tiered tray is en enjoyable way to use some of my favorite miniature items. This time I added my salt and pepper shakers, the mini houses, and the ceramic bird that I once painted. It's also fun to use sentimental items like my beaded garlands from my blogging friend, Carrie.
If you would like to get a farmhouse-style tiered tray, there are lots of options on Amazon.
Check out these Valentine's Day posts on Mom Home Guide!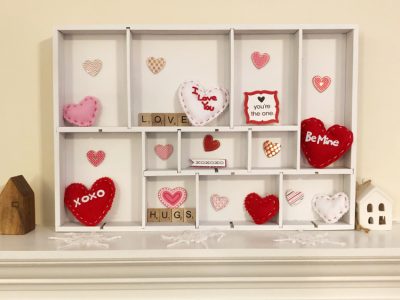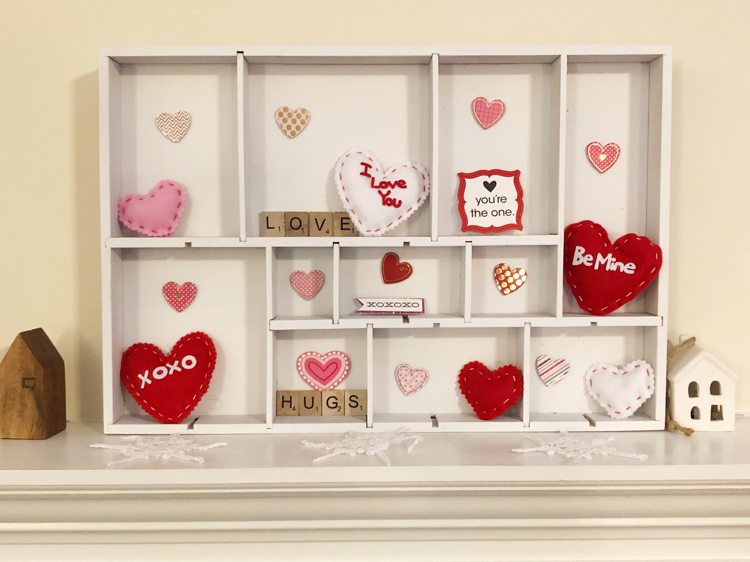 DIY Valentine's Day Display Box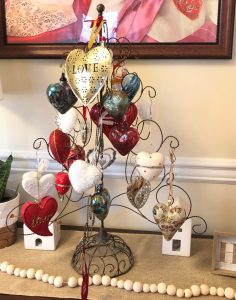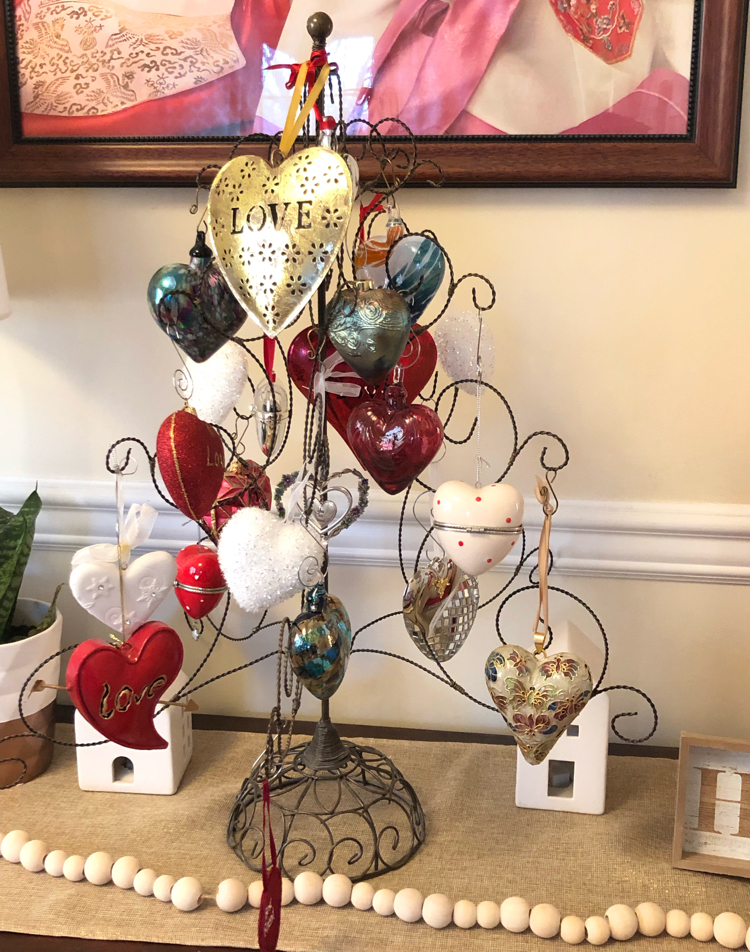 Sentimental Heart Ornament Tree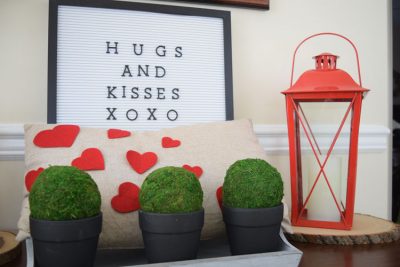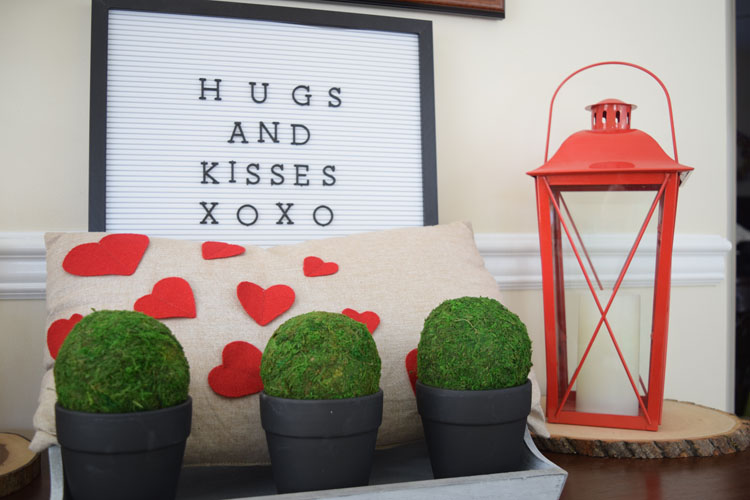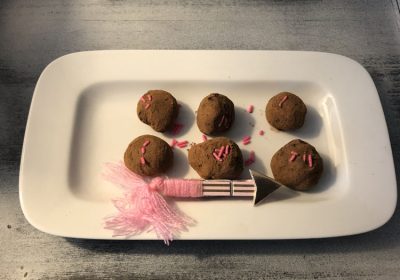 Valentine's Day Chocolate Truffles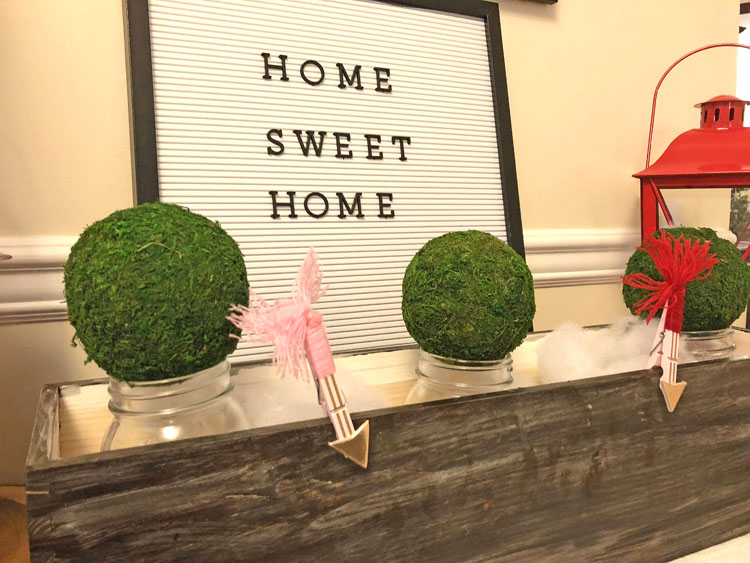 Letterboard Valentine's Day Table
Like these ideas? Pin this for later!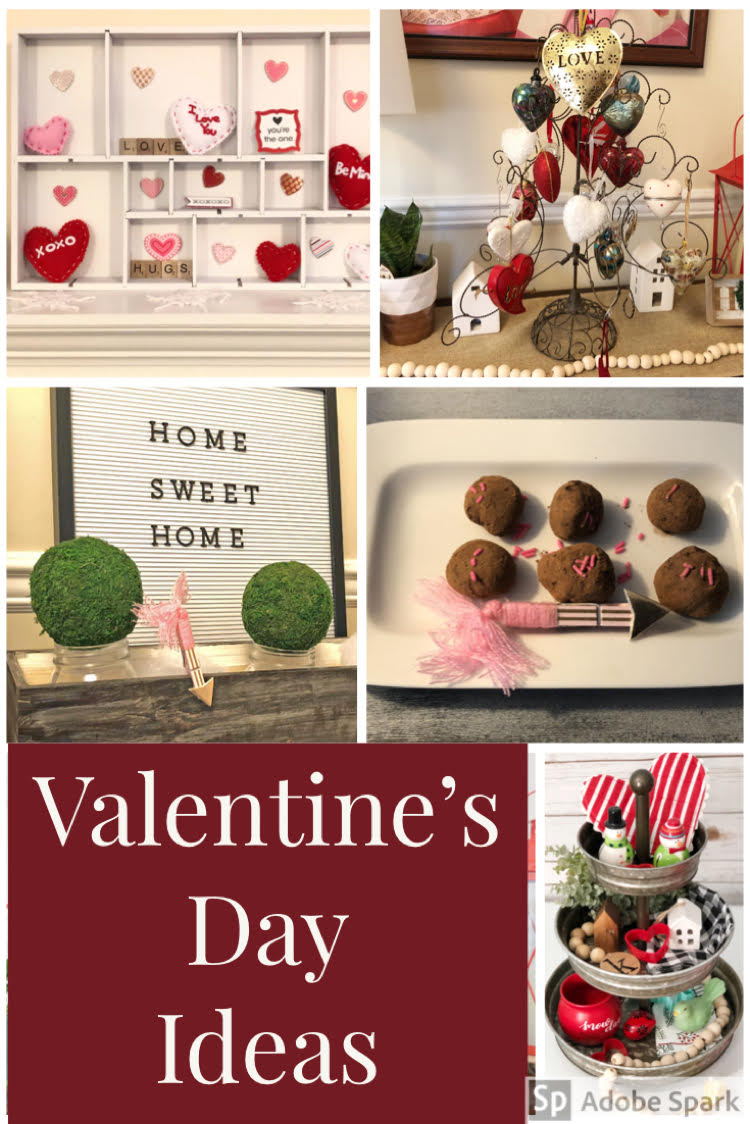 How do you plan to decorate for Valentine's Day? Please share in the comments!