Thanks to Rush Order Tees for sponsoring this post.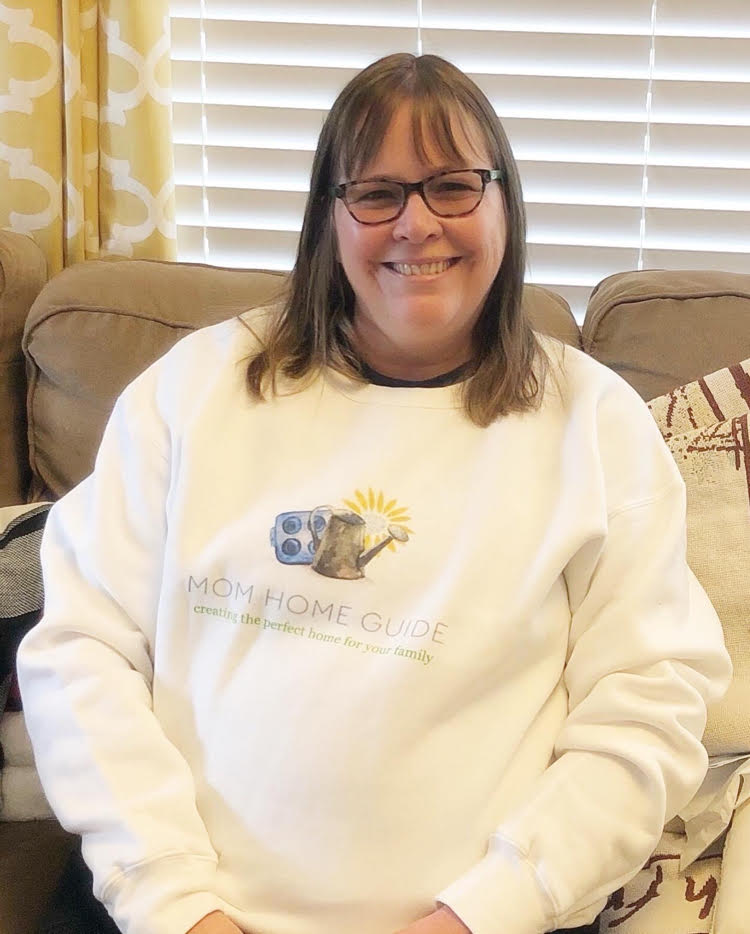 I received an early holiday gift the other day, and I couldn't be happier! Rush Order Tees designed a custom sweatshirt for me using my Mom Home Guide blog logo. It came out perfectly!
To make the sweatshirt, I simply gave Rush Order Tees an image of my blog's logo. They tweaked the logo to make it look even better and made a beautiful, comfy sweatshirt for me! I like that their products are made with love in Philadelphia, not far from where I went to college.
Custom Fleece Sweatshirt
My order arrived shortly after it was placed—I was surprised at how quickly I received my sweatshirt. I was pleased to see how great my Mom Home Guide logo looks on the sweatshirt!
My new fleece, crew-neck sweatshirt is extra cozy and soft, and is not heavy like some sweatshirts can be.
I am looking for gift ideas for my kids for Christmas, and I am thinking that custom sweatshirts from Rush Order Tees would be perfect! These sweatshirts can be customized with almost anything, like my kids' colleges' names or with any images that they like.
This sweatshirt might become part of my work wardrobe—I work from home, so I like to be comfortable. RushOrderTees can customize a variety of products, including T-shirts, sweatshirts, outerwear, caps, towels and bags. You can even customize drinkware and face masks on the RushOrderTees website.
Products can be designed on the Rush Order Tees site easily by adding your text and your images, or by using clipart supplied by Rush Order Tees. I think it might be fun to customize a Mom Home Guide mug on the Rush Order Tees website, too.
Check Out These Gift Ideas
Gift Ideas
These items all make great gift ideas for the holiday season.